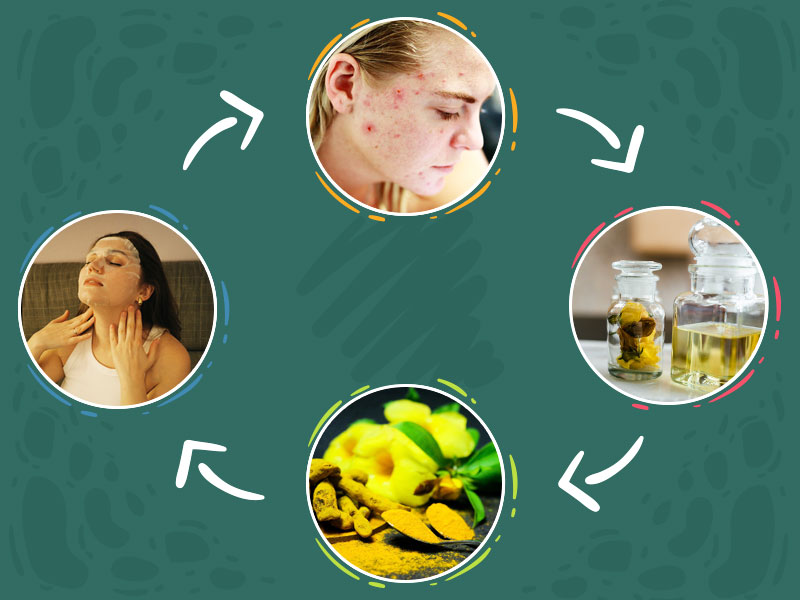 Acnes are very troublesome and irritating in nature. They are caused by various reasons in different parts of the body. It is majorly because of toxins that are left in the skin because of pollution, dust and oil etc. One of the most severe forms of acne is said to be as cystic acnes. These are very painful in nature and can cover your face, neck, arms, back and head as well. Cystic acnes typically develop because of oil, bacteria and dead skin cells that are trapped in the hair follicle. It takes several months to treat this type of acne because it goes deep inside the skin which takes time to treat completely. Today we will look at some home remedies that have been constantly used to treat these acnes.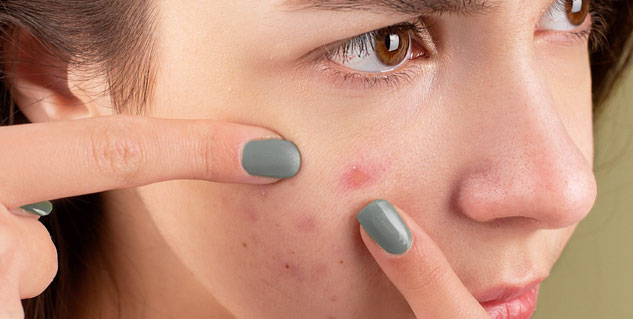 7 Home Remedies to Treat Cystic Acnes
1. Ice
Ice is used on these acnes to reduce inflammation. Ice is considered as an effective tool in reducing swelling, itchiness, pain and redness on the skin. This can heal cystic acne in a way until the cold becomes uncomfortable. This ice treatment needs to be done 3-4 times in day. Ice can relief many symptoms that occur in cystic acnes.
2. Aspirin Mask
This is a home remedy that is made with the help of aspirin medicines. In this method, the tablets of aspirin are crushed into powder form and mixed with water. It is used to apply directly on the pimple of cystic acnes. Aspirin mask is used widely by many people to cure certain types of acnes as it contains anti-inflammatory properties and reduces pain that occurs in cystic acnes. However be aware that if it causes more irritation when applied directly on the skin, avoid it may react to your body negatively.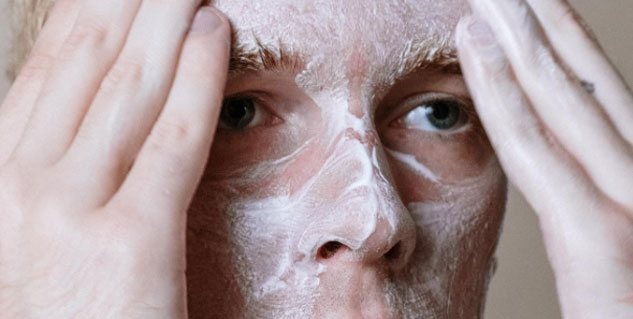 3. Avoiding Dairy Products
Diet plays an important role in determining the healing process. People believe that cystic acnes can be cured by eliminating dairy products like milk, cheese, yogurt, etc and monitoring skin breakouts. However this is not verified that it is a cure for cystic acnes. But sometimes people are lactose intolerant which increases cystic acnes, thus it can be efficient in only some cases. Other than that processed food and sugary substances can increase this problem, therefore it needs to be avoided.
Also Read- True Story: Struggles Of Puru Bansal Dealing With Painful Cystic Acne
4. Vinegar Cleanser
Vinegar has anti-bacterial properties that reduces tendency for cystic acnes to grow. It is recommended to dilute the vinegar before applying it on the skin. This is because vinegar can be harsh on your skin and cause damage if applied directly. You can apply it twice in a day; it causes little irritation in the process. It is a good remedy for treating cystic acnes.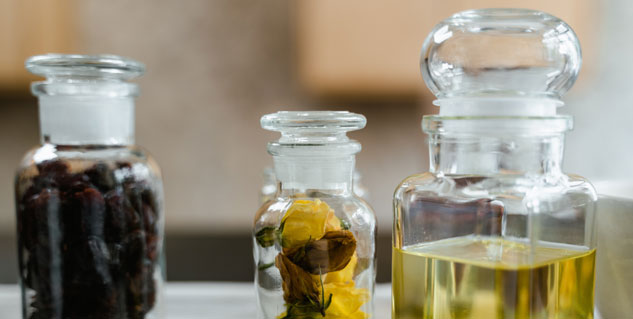 5. Applying Turmeric Mask
Turmeric is very healthy for the skin and is used as a natural remedy in many skin problems. It has anti-inflammatory and antiseptic properties that help to cure diseases and injuries. It can be used to treat cystic acne by applying it in the form of mask on the face.
Mix small amount of water with turmeric powder
Create a thick paste from it
Apply it directly on the face and affected area.
Leave it to dry for around 45 minutes
Rinse it off with water
Repeat this process twice in a day.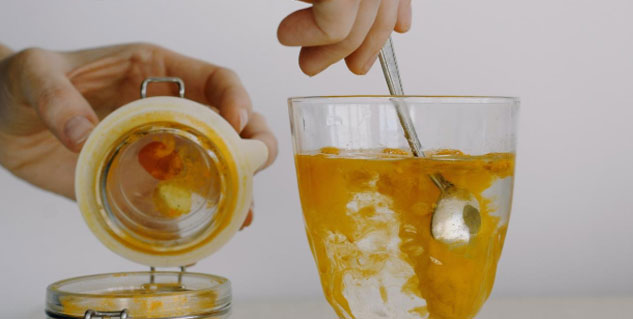 6. Eating Probiotics
Cystic acne is a complicated skin disease; it can cause many other problems along with it. Probiotics are supporting agent that is useful for controlling and preventing skin problem related to it. Probiotics are natural healers that increase the healing process and gives clearer skin. It reduces inflammation that aids in decreasing pimples as well. If you are not lactose intolerant, then you can have probiotic foods such as kimchi, yogurt, veggies, kefir and other foods containing healthy bacteria.
Also Read- 6 Home Remedies To Ease Pain While Passing Stool
7. Tea Tree Oil
Tea tree oil is very beneficial for skin and problems that cause cystic acne. It has antimicrobial and anti-inflammatory properties that are effective in healing the cystic acnes. This home remedy is used widely by people and is also suggested in some of the ayurvedic cures to treat this problem.
Read More Articles on Home Remedies
Picture Credits: Pexels.com