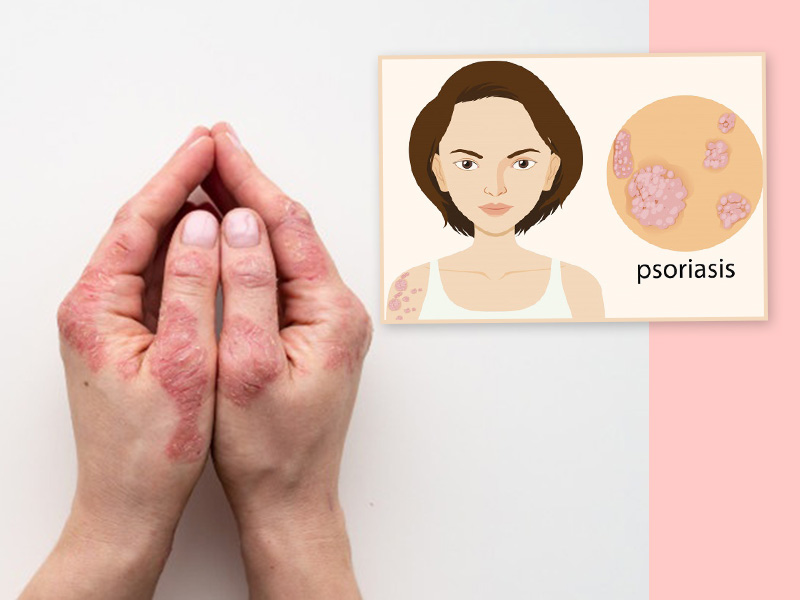 Hormonal imbalance has always been a growing concern among all teenagers. While some of the common disorders observed in Indian teenagers like Dysmenorrhoea, irregular periods, sudden weight gain, acne, migraines, premenstrual syndrome, anxiety, fatigue, depression etc. One rarely occurring skin disorder is Psoriasis which has a tendency to affect the scalp, knees as well. This makes the skin build up into bumpy red patches covered with white scales and cause red, itchy scaly patches, most commonly on the knees, elbows, trunk, and scalp.
Psoriasis in Teenagers
Skin is one of the extremely sensitive parts of our human body. In our fast-paced lifestyle, we often tend to ignore the signs and indications skin displays. Teenagers already undergoing the transformation of remote learning, lockdown and COVID scare amid their hormonal imbalances have a lot on their plate already. Perplexed and dismayed by the skin related issues, signs of psoriasis can be easily neglected by them.
Skin diseases are stubborn diseases that upon escalation are hard to cure. One such skin disease is Psoriasis. Although it is non-contagious, but since it requires a lot of attention and needs elongated time to heal, special care needs to be given. Experts are still figuring out root cause for this disease, but most of them have come to a common inference as per the results and tests conducted that low immunity and genetics leads to psoriasis. One of the other important findings is that the inefficiency of vitamin D and lack of hydration in the body can also be a reason for this.
Home Remedies For Psoriasis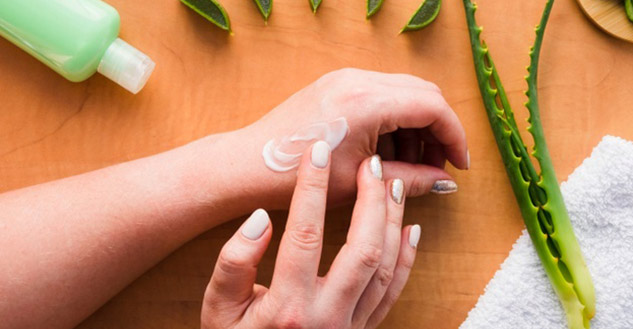 As per Ayurveda expert Mr. Vikas Chawla, Founder and Director, Vedas Cure, Here is a list of important home remedies for psoriasis that can be practiced to control and prevent psoriasis from happening in teenagers-
Aloe Vera is one such magical ingredient that is used in most home remedies. It can be used by applying Aloe Vera pulp on the psoriasis affected area to calm the irritation.
Another effective way to consume this magical ingredient is via Aloe Vera drink. By boiling a glass of water and adding pulp to it, one must wait for 5 minutes to let the ingredient settle. After slow straining, the drink is ready to consume.
Turmeric from being healthful to exotic has multiple healing properties. For controlling psoriasis, teenagers can either take it with hot water or can start including turmeric powder in the food on regular basis. We as Indians are really lucky, to have turmeric included in our daily diets.
Brahmi leaves, a medicinal herb is also very useful in curing psoriasis. If an adolescent has started showing signs of skin disorder the Brahmi leaves can be included in diet to mitigate the effects.
A balanced lifestyle is the most essential to cure Psoriasis. It is advised to avoid milk intake, sugar, Maida, polished white rice, and refined oil. Adding millets to your diets can be more helpful.
Making a Healthy Skincare Routine Plan
It is time boys also start taking their skincare routine plan seriously. The hormonal imbalances in both the genders during adolescence start showing signs on their face.
It is very important to wash your face frequently especially if you have an oily skin. These skin-related problems might get serious with time when treated poorly.
If one has a dry skin than the conditions are more prone for psoriasis to develop. Therefore, moisturizing skin is the best tip one can use. Installing a humidifier at home is also one additional precautionary measure that can be used.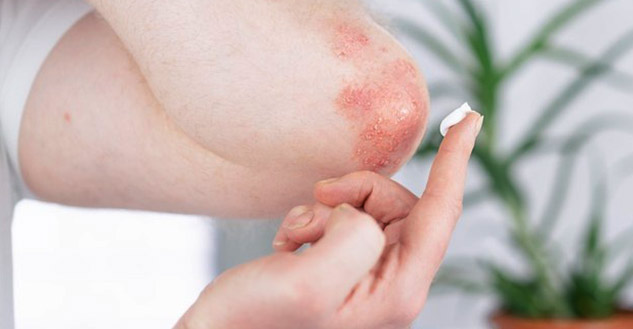 Avoid going with the vogue for your skin- Aromatic products like soaps, perfumes and deodorants are very popular among teenagers. These products are sold with a USP to boost confidence, but made with a lot of chemicals that do not go well with every skin type.
It is better to use organic alternatives. People consuming alcohol are also more prone to developing these disorders, it is better to avoid it even though alcohol consumption and casual drinking are the new cool quotients among teens.
Make use of sunlight in the early hours- The sun is the poignant source of natural energy for us, along with vitamin D. The rays help in strengthening the bones and regular exercise under sunlight helps in rejuvenating skin in a wholesome manner.
These are some of the suggestion that can help in controlling symptoms of psoriasis in teenagers. If followed religiously, this would improve the skin condition over time. Thus, you must make use of these home remedies and daily habits to aid psoriasis.
Read More Articles in Home Remedies
All images credits- freepik