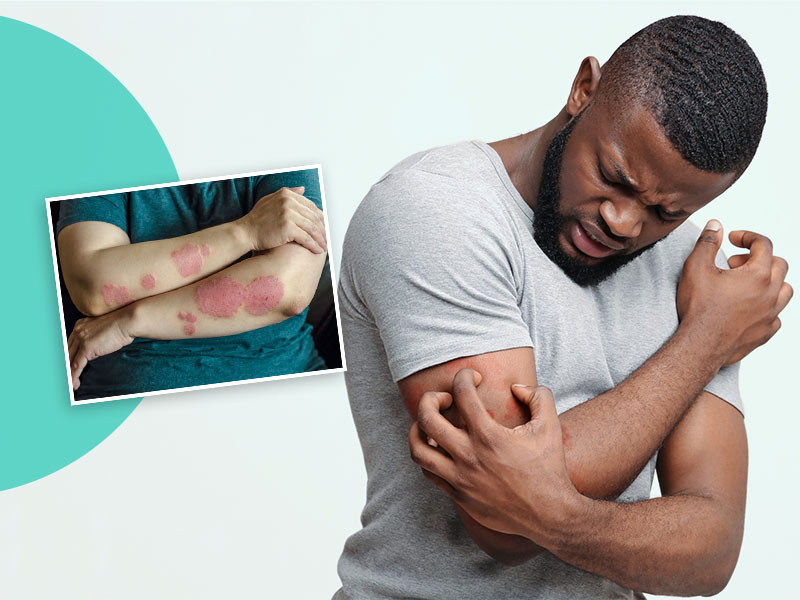 Our health is to be given top priority because slightest of dysfunctions can be harmful for our body. As important as it is to take care of our internal health, it is equally important to take care of your skin and skin cells present in the skin. Sometimes lack of care for your skin can create health issues which can become problematic with time. Psoriasis is also one of the skin conditions which are common in many people but negligence makes it worse. This is a chronic autoimmune condition that causes rapid growth of the skin cells. It also causes inflammation and redness around the scales. Let us understand this condition in a brief way to avoid having such skin problem.
Psoriasis
This is a skin problem which is quite common in people but people think of it as acnes and leave it without doing anything about it. Our expert Dr. Sudhir Mishra, Dermatologist (M.D.) in AIIMS Delhi helps us know about this disease in a brief manner. He says it is an autoimmune skin condition which can occur to anyone. Psoriasis occurs because of overbuild up of skin cells in the skin. In normal cases when the process is gradual, the skin cells get dead in a month and they fall off. But in this skin condition the build-up of skin cells is rapid and it does not allow the skin cells to be dead till the time to fall off. This results in slowly rise in the surface of the skin.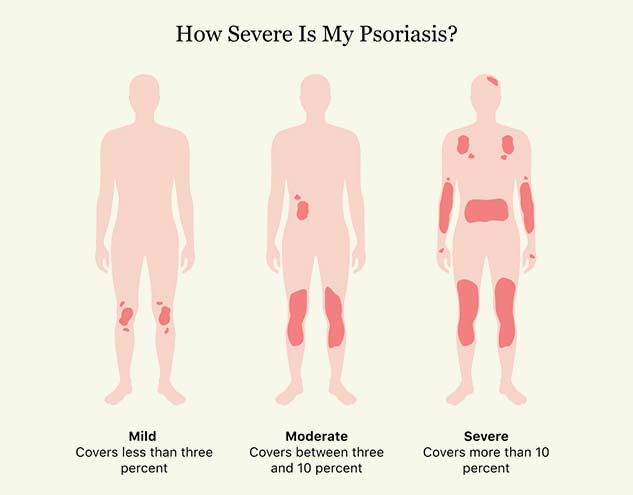 If you are having psoriasis, then you will have inflammation in the skin and that patch of the skin will grow red. In a matter of few days whitish-silver like scales get developed inside the skin and at times it will crack and bleed. These may develop anywhere on the body including the following areas-
Hands
Feet
Neck
Scalp
Face
Back
Chest
What Causes Psoriasis?
There are two major factors which have been determined to be responsible for causing psoriasis. Both of these conditions cannot be controlled so it is hard to avoid this condition if it tends to happen.
1. Immune System- Psoriasis is a condition which is a result of body attacking itself. This means the white blood cells unknowingly attack the skin cells. Typically WBC's are meant to attack the invading bacteria and infections causing harm to the body. But in this case because of the over production of skin cells in the body, they attack them and kill them instead. As a result of this a number of skin cells develop more quickly to avoid damage that creates Psoriasis condition.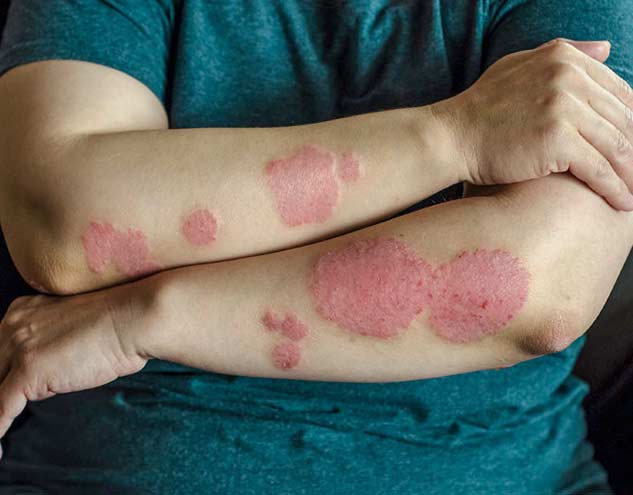 2. Genetic- In some cases people inherit this trait from their parents. They carry genes of their parents which develops psoriasis, chances of this becomes even more when your parents have some kind of skin disease. However there have been very small amount of cases which have been caused because of genetics.
Symptoms of Psoriasis
The symptoms of this skin condition may different from person to person but in most of the cases these symptoms have been mostly found. They are-
Painful or swollen joints
Redness and raised patches on skin
Inflammation of skin
Dry skin that may crack and bleed
Whitish scales on the red patch of the skin
Soreness
Itching an burning sensation around the area affected
Types of Psoriasis in Skin
Plaque Psoriasis
This is one of the most common types of psoriasis that develops in people. According to reports 75-80 % of cases reported for Psoriasis are of this type. It causes red inflamed patches that cover that part of the skin. These patches are often covered with white plaque over the skin. These type of psoriasis are commonly found in elbows, knees and scalp.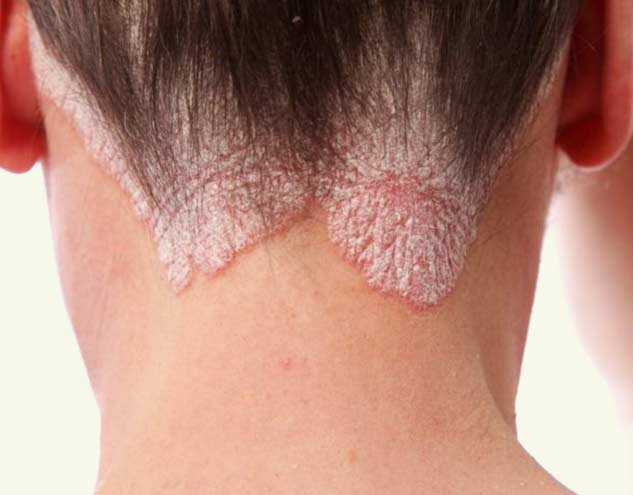 Pustular Psoriasis
This happen more in adult population. It causes white blisters which are filled with pus and the area of the skin gets red and inflamed. This can typically cause some pain and are present on the smaller portions of the body like hands and feet but can spread rapidly.
Also Read- Can Light And Sound Treat Alzheimer's? Know What This Study Suggests
Guttate Psoriasis
This type of psoriasis is more common towards children. It occurs mostly on the arms, legs and back. Guttate psoriasis limited to one particular area of the body. Pink spots are formed on the part of the body infected. However they are not thick or rose mostly and thus are less painful.
Inverse psoriasis
Inverse psoriasis mostly occurs in patches near the armpits, breasts, in the groin or arounf the skin of genitals. This causes red, shiny, inflamed skin in the area affected by this type of psoriases.
Erythrodermic Psoriasis
This type of psoriasis is rare but severe. It can cover large section of the body and skin appears to be sunburned. Erythrodermic psoriasis develops scales around the skin in the area. This can even cause fever to the person and he can become severely ill at times. In certain conditions this skin condition can be life-threatening and person having erythrodermic psoriasis should consult a doctor immediately.
Also Read- Occupational Asthma: Symptoms, Causes and Risks
Conclusion
Psoriasis is a autoimmune skin condition which can occur to anyone. It is caused by immune cells attacking the skin cells in most cases and sometimes due to genetics. This skin condition can cause inflammation on the skin and cause red patches around the skin. It forms white-scales and can be painful at times. Psoriasis is of five types and all of them are slightly different from each other. If you have any symptoms of this skin disorder then you should consult a dermatologist as soon as possible.
Read More Articles on Other Diseases