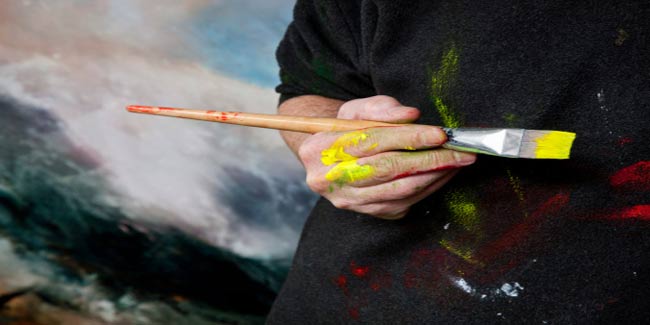 Are you no longer in control of your mind? Is your mind often preoccupied with thoughts that you would rather not have? Do you often find yourself thinking about things that are disturbing? There are many ways out but a very few things better than finding a hobby that can uplift your mood and boost confidence to keep the mind off things that are bothering. Take a look at the hobbies that will help you enjoy some down time and relax.
Writing

Writing is one of the best things that can provide you relief from your troubles. You can scribble anything you like. You can pen down your best memories from the past. You can also write the feelings that are making you miserable. Writing stories as a hobby is one thing that gives the mind a sense of calm and ease tension. The hobby just gets you out the frustrations of the day. Just as writing, reading is another escape from the everyday life.
Singing

It is said that everyone who can speak can sing. Singing as a hobby can let out stress. If you love to sing, singing can be used as a great hobby for feeling mentally well. Or whenever something is troubling you, tell yourself it is time for karaoke. Play your favourite track and sing along. It will be even better if you can put together courage to karaoke in public. It can make you feel really good.
Painting

You don't have to be a professional to paint. Just try your hand on paint brush, you may find it a relaxing and fun thing. All you need is a paper and water colours or oil based paints (as per your preference) to get started. Just start painting whatever comes to mind. You are not going to put it in an exhibition; you can do whatever you want to with your art. Get creative and if you end up with something nice, you can put them upon the wall for others to appreciate.
Dancing

Are you looking for an energising and effective way to calm your mind? Hit the dance floor. Getting your groove on will lift your spirits and rid you of sadness. According to health experts, dancing requires a certain level of concentration, which keeps the brain active. The activity integrates complex movement and creative emotional expression.
Photography

You may not be sure of having an eye for pictures, but photography can be one way out of stress. Get outdoors with your camera, reach out to the nature or visit the events happening in your town. This hobby may even lead to more as many who choose to do photography as a hobby end up doing it as a business. Photography is quite enjoyable and gets rid of all the unwanted thoughts in mind.
Gardening

You can grow your own vegetable garden and reap not just the organic produce. Gardening gives you fair bit of physical activity to improve health and boost mood. A recent study in the Netherlands suggests that gardening can fight stress better than most relaxing leisure activities. The study found lower levels of the stress hormone cortisol in those who involved in gardening.
Playing Musical Instrument

Maybe you have always wanted to learn to play a musical instrument, but never found reason to do so. Playing piano or guitar or learning the drums releases stress from your body. You can learn the instruments from the professional and can also find lessons on the net if you want to do it yourself. With time, you will learn how much you enjoy playing a musical instrument as a hobby.
(Image source:Gettyimages.in)
Read more articles on Mental Health.