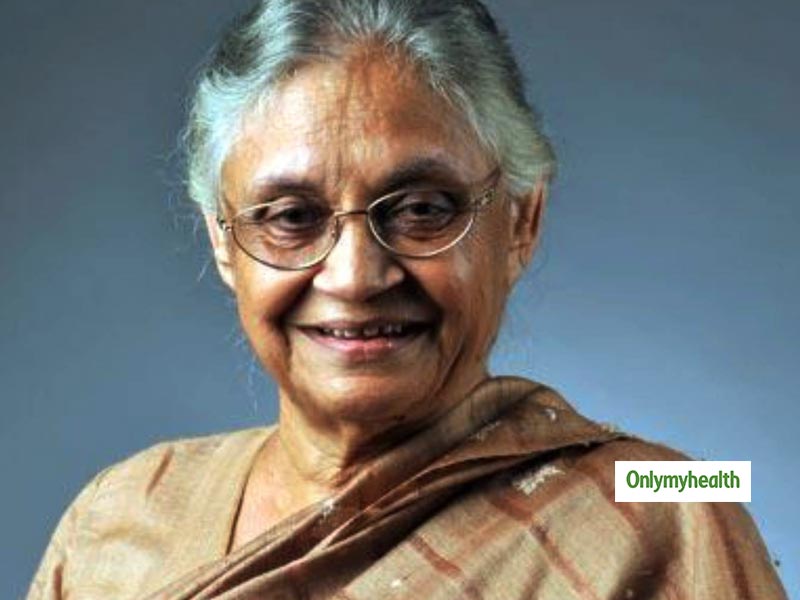 Sheila Dikshit, Delhi's former chief minister, who the capital for consecutive 15 years, passed away on Saturday with a cardiac arrest. 81-year-old Sheila was cremated on Sunday afternoon. A statement issued by the hospital told that the former Chief Minister was admitted after chest pain, but her condition got serious and later she passed away on Saturday at 3:55 pm.
What is a cardiac arrest?
Cardiac arrest is a serious condition, in which the heart does not receive enough blood when the arteries are blocked. Due to electric inbalance, the heart stops beating and the blood is not transmitted to the body. Along with this, when the blood does not reach the veins, the limbs stop functioning and the person becomes unconscious. In this situation, the heartbeat is regularized by providing Cardiopulmonary resuscitation (CPR) to the patient.
Difference between heart attack and cardiac arrest
Also Read: PM Modi, Akshay Kumar, Virat Kohli Make A Spot In The GOQii 2019 Health Influencers List
Most people believe that both of them are in the same situation but in reality, they both are different. Heart attacks accumulate blood flow in some parts of the heart, which causes heart attacks. Whereas, in the cardiac arrest, our heart does not work properly or stops working, due to which the person becomes unconscious and the body parts stop working.
Symptoms of cardiac arrest
Heart suddenly stops working.
The person feels tired before this situation.
The breath begins to rattle.
Chest pain
Dizziness
Palpation
Reason for cardiac arrest
Also Read: Signs of Pregnancy in Breastfeeding Mothers
Smoking
High Cholesterol
Diabetes
High blood pressure and hypertension
Other reasons for cardiac arrest
death caused by electric
wrong medicines
losing a large amount of blood in an accident
hemorrhage
drowning
How to recover from cardiac arrest
Cardiac arrest can be sometimes recovered by electrocution process (giving electric shock), through the chest wall or with the help of a device called a defibrillator. This can be done in various places. By the usage of:
public access defibrillator
emergency services
hospital
Immediate CPR is the best option to keep the circulation of oxygen in the body.
How to prevent cardiac arrest
Keep a distance from fast food
Regular Health Checkup
During the situation of the cardiac arrest, always keep in mind that the oxygen and blood-flow should reach the patient's body.
Read more articles on Health News