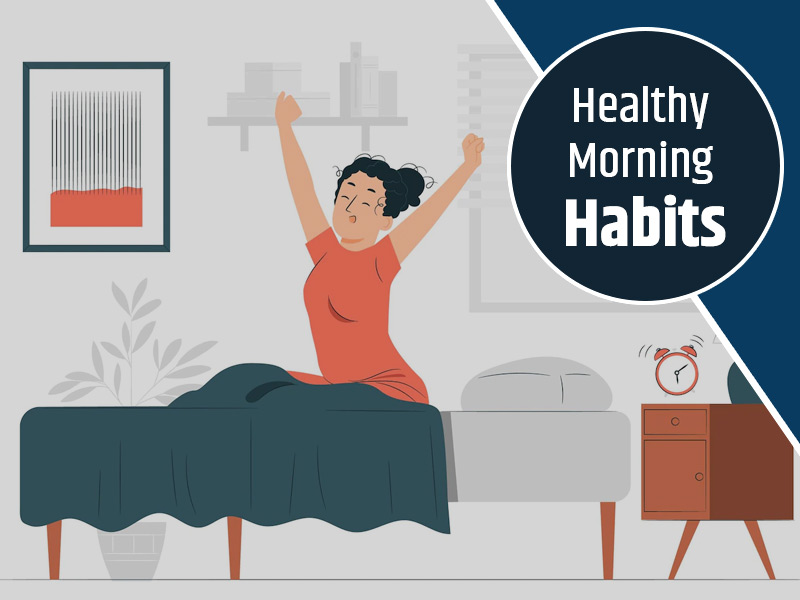 Life comes at us fast and that can be too much. It can be all kind of stressful and overwhelming. In turn, waking up healthy and rejuvenated seems as a long shot. With our lives coming back on track post the COVID-19 pandemic, everyone is always on a rush in the morning. Sleeping in late is on of the prime reasons why one wakes up tired and with zero will to push trhough another day.
No matter how less of a time you have in the morning, it is important to follow a stringent and healthy morning routine. This habit caters to better day later and even a good night's sleep. In order to stay active the entire day, incorporating a healthy morning routine is very important. Follow these simple and easy to do tips to have a healthier morning and even better day.
Healthy Rituals To Incorportate In Your Morning Routine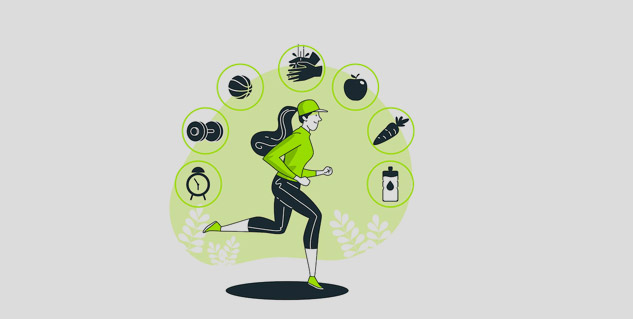 Everyone's morning is different, from the wake up time to where there are heading. However, what remains constant is having a morning routine. Take out some time to try these aids and feel better altogether.
Also Read: Nighttime Skin Care Routine for Different Skin Types
1. Avoid Technology
It is very natural to wake up and immediately and check your phones and other gadgets. We often times are seens scrooling through our twitter or instagram accounts and replying to the texts we received over night. It is important to fight this urge since this habit creacts a reactive mindset rather than a pro active one.
The better way is lay back your eyes and think positive thoughts. You can think your day through, try to manage your day in the head and then slowly yet peacefully wake your body up with a head strong mindset.
2. Say Hello To The Sun
Sunlight is the best way to wake your body up. Make it a habit to open up the curtains and let the sunlight enter your room/houses's premises. Sunlight has other benefits also such as it kills bacteria and viruses in the room naturally. Sunlight is always a good sight and helps in bringing brightness in a dark room.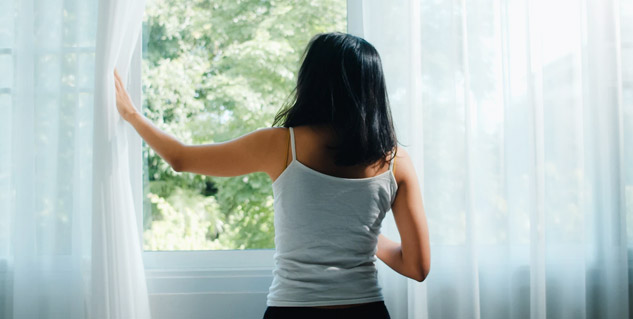 3. Drink Water
It is advised to sleep at least six hours a day and if you do so, it is obvious that your body gets no water all the while. You may be sleeping but your body is functioning just as it always does. Aim to drink water as soon as you can after waking up. This will hydrate the body giving a very refreshed feeling early in your morning.
Also Read: 5-Step Night-Time Skincare Routine For Impressive Look Transformation
One can also add lemons, ginger and/or honey to the water to add taste and also health benefits. This habit will help in removing the toxins from the body and in boosting the metabolism.
4. Physical Exersion
It is hard to motivate yourself to go to the gym right after you have woken up. However, exercises are not limited to the gym. Walking, running, or swimming are a few easy to do alternatives to the gym. One can also practice yoga. You do you!
Figure out what works the best for you and follow it every single day. It is no necessary that your workout session have to be intense or for the matter of fact requires you to leave your house. Get your body mobving, this will help to pump the blood better, distracting all your worries away.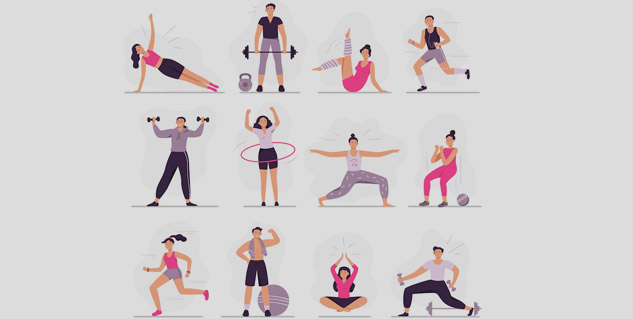 5. Healthy Breakfast
Breakfasts are the most important meal of the day and you must have heard that. Just like yu body needs water right after you wake up, it also requires healthy food later. Important however does not mean lavish. Add food items that are rich in fats, proteins and whole grains. This also caters in providing the ability to focus better and start your day with full efficiency.