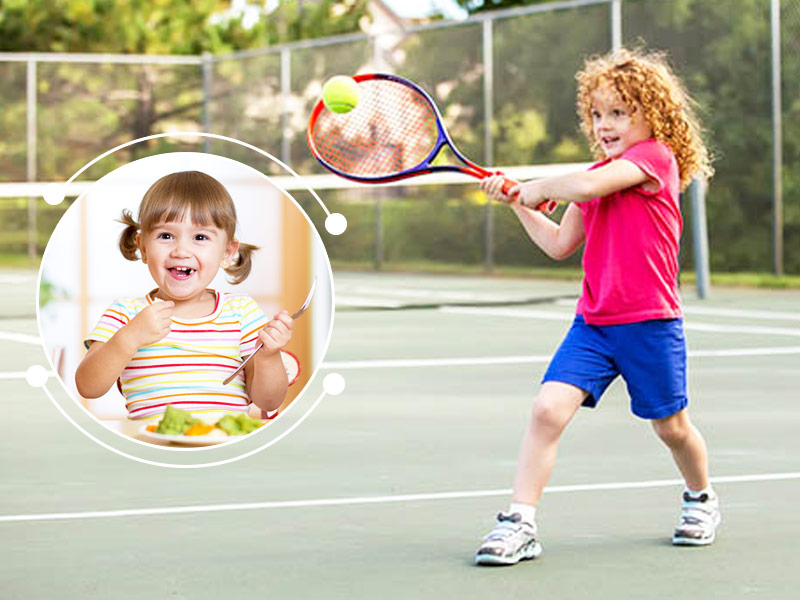 Adopting a healthy lifestyle is not easy especially for kids these days(Generation Alpha) who have got millions of food options. Similarly, with smartphones, video games and other gadgets, they are least attracted towards physical games. It is difficult for parents to encourage them but if you do so, it can be fruitful for kids in the future. One of the most common issues in adolescents these days- Anxiety can be prevented if they start eating healthy and doing exercises right from childhood. This is not a hypothesis but a research-backed finding published in the journal 'Physiology and Behavior'.
Adults know the importance of a healthy and active lifestyle but kids don't. Unless they are taught healthy eating practices right from the beginning, they won't take it up in the middle. There are so many long-lasting benefits of these apart from a disease-free life. One of the benefits is anxiety relief. Children who eat healthily and stay physically active are less likely to suffer from anxiety problems in later life.
Research on Children
Marcell Cadney, one of the lead authors of this study said, "Any time you go to the doctor with concerns about your weight, almost without fail, they recommend you exercise and eat less. That's why it's surprising most studies only look at diet or exercise separately. In this study, we wanted to include both."
Also Read: Know From Parenting Expert How To Handle Tantrums In Children
Early-life exercising impacts later-life health. Researchers found that adults who were highly active as kids have reduced risk of anxious behaviour. On the contrary, those who consume unhealthily, high fat and high sugar foods are highly likely to experience anxiety. The research team found that these two parameters when combined release leptin hormone in the body that is linked to weight control as it increases the energy expenditure while eating less food.
Besides, sugar and fat are also associated with the health and wellness of a child. This can affect the gut microbiome that can put them at risk of other gastrointestinal issues.
Also Read: Extreme Heat May Trigger Gastrointestinal Diseases
"During the COVID-19 lockdowns, particularly in the early months, kids got a very little exercise. For many without access to a park or a backyard, the school was their only source of physical activity. It is important we find solutions for these kids, possibly including extra attention as they grow into adults," concludes Cadney.
It is very important to look after the diet and lifestyle of a child as they will carry all these learnings to adulthood. If you wish to see them healthy and hearty, encourage them to practice clean eating and physical exercising.
Read More in Latest Health News