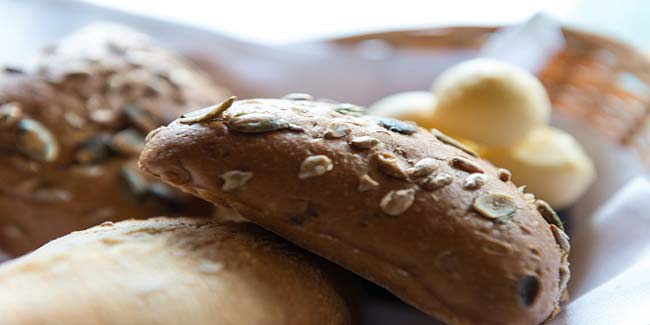 Healthy menu ideas for weight gain should include comprehensive tips for healthy weight gain foods for breakfast, dinner, lunch and snacks. The emphasis should be on having protein-rich foods.
The main aim of a diet for healthy weight gain is to allow for intake of more calories than needed. You need to choose high-calorie foods which give you enough of proteins for adding muscle mass rather than fat. All healthy menus for weight gain are based on quality of nutrition in the diet and not so much the quantity.
Healthy menu ideas for weight gain
Breakfast
If you eat high calorie foods in your breakfast, it can help you gain weight and meet the calorie needs. By simply adding a cup of whole milk or juice, you can increase the calorie content of your breakfast by around 150. So, your high-calorie meal for breakfast should include two cups whole grain cereals, one large banana and a cup of whole milk. You might want to try a high calorie sandwich with tofu stuffing for increased protein content. Cheese and orange juice can be added to the breakfast to increase its calorie content.
Lunch
Your lunch based on a weight gain menu should contain carbohydrates-rich foods such as potatoes, brown rice, whole wheat bread, tofu, beans and nuts. Beans taken with vegetables give you the required nutrition with calories. Butter also needs to be included for maintaining the healthy level of fat in your body. A very good option for dessert can be having apple slices with peanut butter. This can help you add as much as 1600 extra calories with every cup of the dessert laden with protein.
Dinner
The menus for dinner and lunch are inter-changeable. With mashed potatoes and casseroles, you can use dried milk powder to add taste and of course, get a higher calorie food easily. With every tablespoon of milk powder, you add 33 calories. So, for your high calorie lunch or dinner, have a cup full of mashed potatoes with margarine with gravy. Add half a cup of green beans with margarine along with steamed broccoli and cheese sauce.
Snacks
In your plan for weight gain with a menu, you should not underestimate the importance of having regular snacks. If you keep having snacks such as cashews from time to time, it can help a lot in your efforts of increasing calorie intake. If you are able to consume 780 calories, it can provide vitamins and minerals along with high dose of calories. Add nuts and cereals even in your salad to gain weight. With Brazil, macademia and pecan nuts, you can expect to gain 190-200 calories with every ounce.
These simple weight gaining foods in the menu can work wonders to help you put on weight. You need to ensure that you stick to your plan calorie intake for weight gain. Neither make it too high nor too little.
Image source : Getty