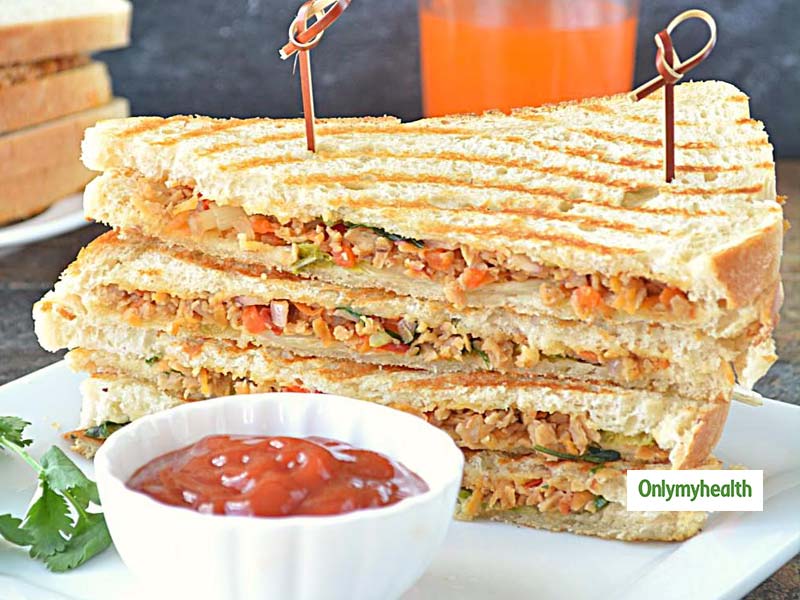 Breakfast to Lose Weight And Lower Cholesterol: Do you know that breakfast is an essential meal of the day? Researches have shown that after waking up, you should eat soon, as it can decrease levels of hunger later in the day, can help give your metabolism a boost, give you extra energy and fight off fatigue all day long. Eating certain foods can help you shed some excess weight (if you are looking to do so). Are you following a diet plan to lose weight? Do you know that morning breakfast can be beneficial in your weight loss? It is essential to take special care of food if you are trying to lose weight. Protein-rich soy sandwich can be the most delicious and effective snack and healthy breakfast. Many people also take several tips for staying healthy on an empty stomach, but don't skip your breakfast and instead you can try this healthy and easy soy sandwich.
Ingredients To Make Protein-Rich Soy Sandwiches
Half a cup of soy granules
Four slices of multigrain bread or brown bread
One onion, finely chopped
One tomato, finely chopped
Half vine paper
Half cup peas
Half cup milk
Half teaspoon ginger-garlic paste
Half Spoon garam masala
Red chilli, salt and black pepper to taste
How to make healthy soy protein-rich sandwich?
Soak soya granules in water for half an hour. Remove the extra water and squeeze it.
Heat oil in a pot and add the onion-ginger-garlic paste.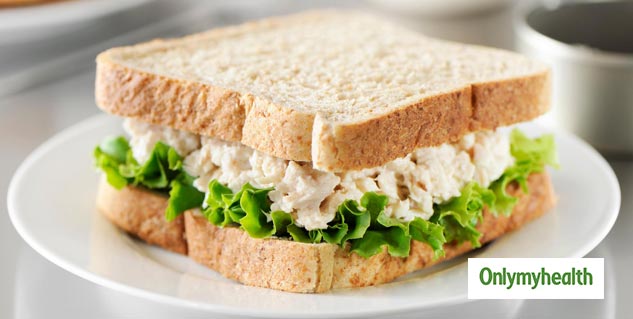 Add tomatoes, salt, spices and stir the mixture thoroughly (cook) for 2-3 minutes.
After this, add bell peppers, peas and soy granules. Let the vegetables cook for about ten minutes (turn down the heat and cover the pan). Add milk and let it boil.
Turn off the gas. Soya mixture is ready. Apply a little butter (optional) on the slices and spread the soy mixture on it and grill the sandwich on a pan or griller or oven by applying another bread slice on it, and this way your delicious soy sandwich is ready.
Why Is Soy Sandwich Beneficial?
If you do not want to reduce obesity, then this soy sandwich can be beneficial for your morning breakfast. Soy granules are made from soybeans, which are considered an excellent source of protein. Soya beans contain minerals, antioxidants and vitamins necessary for the body, which keep you healthy. Apart from this, a lot of vegetables are used in making this sandwich, which is full of many types of antioxidants. Apart from this, multigrain or brown bread also has more fibre than white bread, so it is considered healthy. The quantity of protein in this sandwich is high, so after eating it, your stomach is full for a long time, and you do not feel hungry soon. Soya sandwich: How is it a great addition to a protein-rich diet? Soya is an invaluable source of plant-based proteid. Do you know why it is known as vegetarian meat? It is due to the fibrous and a meaty texture.
Read more articles on Weight Management