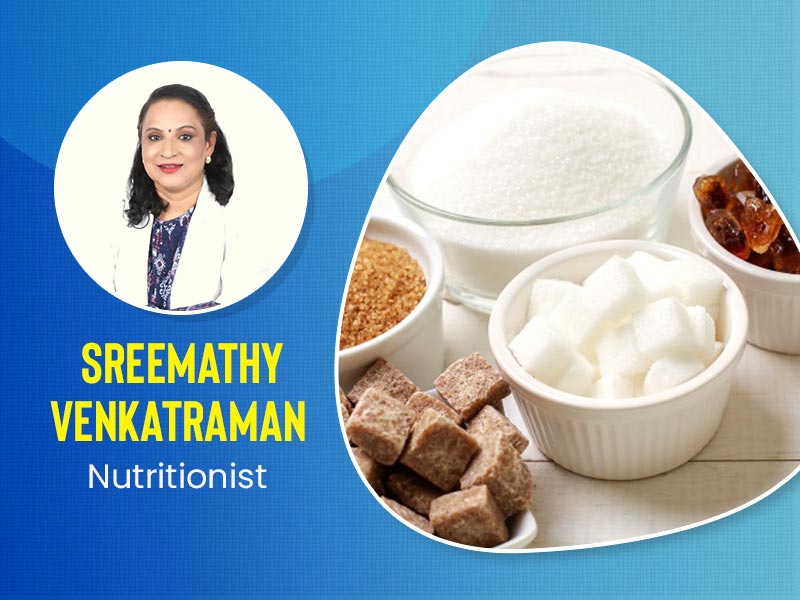 Who doesn't like sugar? It's delicious, satisfying and at times works as a mood uplifter. Don't believe us? Reflect upon it when you sit with a bowl of ice cream when down. No matter how good sugary foods feel, refined sugar is detrimental to health. It not only causes weight gain and wreaks havoc on your dental health, but it also makes you prone to diabetes and is even detrimental to cardiovascular health. Some go as far as calling it a 'white poison', due to the several ill effects it has on the body. But, let's admit, knowing about the ill effects and quitting sugar altogether are two different games. What about those who identify as having a sweet tooth? Or when you have sugar cravings? Gladly, we have healthy options with which you can replace refined sugar. And to know what those healthy sugar alternatives are, Onlymyhealth spoke to Sreemathy Venkatraman, a gut health practitioner & wellness nutritionist and the founder of 'Mitha Aahara-Eat to Live'.
Refined Sugar: Is It That Bad For Health?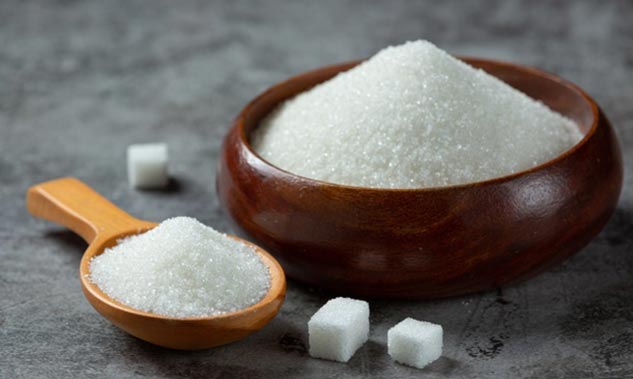 (Photo Credit: Freepik)
The answer might lie in the affirmative. Here is what happens when you consume refined sugar:
Weight Gain: Refined sugar is just empty calories, which doesn't provide any nourishment. It causes weight gain and in the long run, makes you overweight or even obese.
Inflammation: Refined sugar also causes inflammation, which further leads to cellular damage.
Type 2 Diabetes: Excessive sugar consumption can lead to obesity, which is one of the risk factors for type-2 diabetes. Also, when you eat too much sugar, it leads to insulin resistance, leading to diabetes.
Cardiovascular Diseases: High sugar intake has also been linked to cardiovascular diseases.
Other than these, we have been told since childhood that sugar is bad for dental health.
Also read: 5 Signs That Explain Your Body Is Addicted To Sugar
What Happens If You Quit Refined Sugar?
Quitting sugar is tough. But when you do, it endows you with phenomenal health benefits, such as:
You'll start to appreciate the sweetness of fruits and vegetables.
Inflammation will decrease.
You'll enjoy good health, vigour, and vitality.
Healthy Alternatives To Refined Sugar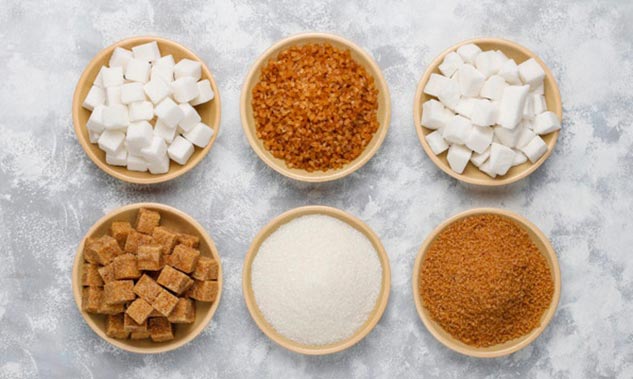 (Photo Credit: Freepik)
Quitting sugar is great. But what are the alternatives you can replace it with? Luckily, there are many that not only prevent you from the ill effects of refined sugar but will provide you with health benefits of their own.
Honey
A great alternative to refined sugar, honey is known for its anti-inflammatory and antioxidant properties. It also contains vitamins and minerals. Although better than refined sugar, consume it in moderation as it's still high in sugar and calories.
Jaggery
Instead of sugar, you can add jaggery to your sweets. However, ensure it shouldn't have refined sugar. Date and palm jaggery are good alternatives. You can also replace refined sugar with palm sugar, according to Sreemathy.
Stevia
Derived from a South American shrub, stevia is much sweeter than refined sugar, but with limited calories. Research has shown that replacing stevia with sugar prevents weight gain and regulates blood pressure. However, some researchers suggest it can harm the gut microbiome. However, more research is needed into this.
Chocolate
It's another delicious alternative to refined sugar. However, make sugar it's dark chocolate with 90% cacao. Again, consume it in moderate amounts whenever you crave sugar.
You can make a variety of sweets with these healthy alternatives to refined sugar. Make cake and muffins with these. Also, make sweets with palm or date jaggeries like chikki multigrain laddoos or kheer or sweet Pongal with jaggery, the nutritionist said.
Consuming excessive refined sugar can make you sick. It's better to quit it and embrace healthy alternatives, which not only prevent you from the ill effects but also provide you with health benefits. You can easily use these to make tasty sweets and beverages and satiate your taste buds.
(With inputs from Sreemathy Venkatraman, a gut health practitioner & wellness nutritionist and the founder of 'Mitha Aahara-Eat to Live')
Photo Credit: Freepik