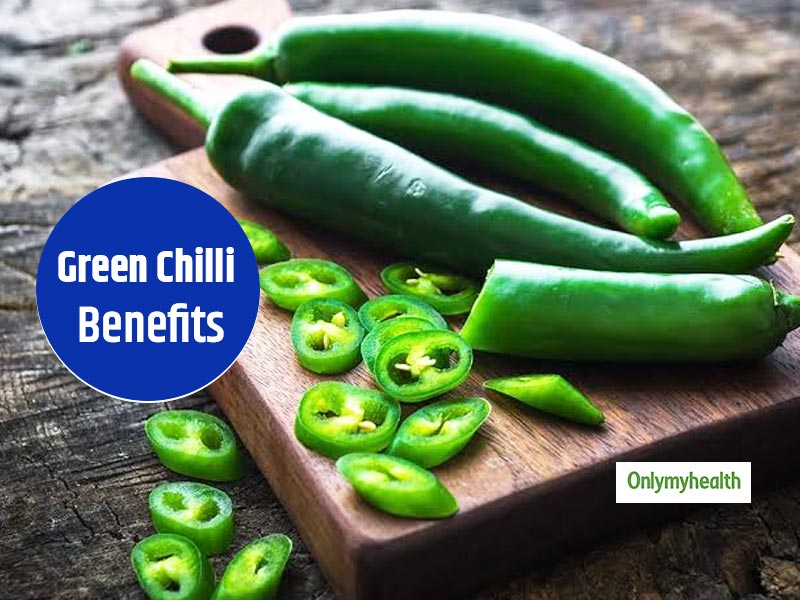 An Indian dish is incomplete without using green chillies in it. Green chillies add spice and flavour to the food. Therefore, it is a major ingredient and is found in almost every kitchen. Along with its spicy addition, green chilli has many benefits too. It provides advantages to your overall health as well as skin. Green chillies are packed with several beneficial vitamins and minerals. There are more than 200 different species of chilies, which contain capsaicin. Capsaicin is an active ingredient present in it that is useful for the respiration process, heart and blood pressure. Chillies are mostly found in humid areas. Moreover, there are many ways to incorporate chillies in your diet. Onlymyhealth editorial team spoke to Dietician Arushi Gupta, Associate Dietician, Dayanand Medical College and hospital, Ludhiana, about the advantages, disadvantages, nutritional value and ways to consume green chillies.
Health benefits and side effects of green chillies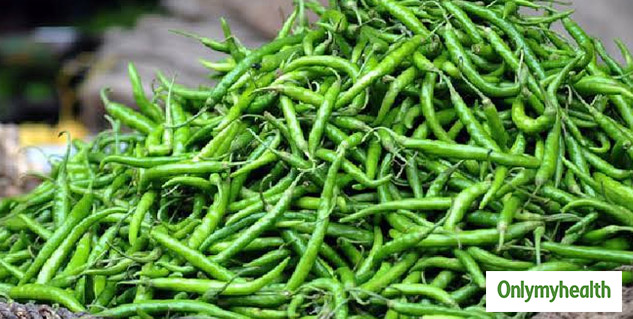 Chillies are mostly used to make your dish more hot and spicy. You can even blend it to use in a sauce. Chillies are available in many colours such as red, green and yellow. They are rich in antioxidants and nutrients like vitamin A, B6, C, iron, copper, potassium, protein and carbohydrates. Moreover, chillies have antibacterial properties that prevents infections and it maintains your overall health in many other ways. On the other hand, excess intake of chillies can have some disadvantages too. According to Dt. Arushi, here are the health benefits and side effects of consuming green chillies:
Health benefits:
1. Balances blood sugar levels
Green chillies are good to lead a healthy life as they help in balancing blood sugar levels. It reduces the amount of insulin in the body, that further results in maintaing blood sugar. You can incorporate chillies in your diet through many ways and lower your heart rate too, as it is a good source of beta carotene, antioxidants and endorphins.
2. Improves digestion
Green chillies have a good amount of Vitamin C present in them. This vitamin helps in enhancing the digestion process. Your digestion also improves as chewing of green chilli releases a lot of saliva. It is also loaded with dietary fiber that promotes healthy bowel movement and prevents constipation.
Also read: Green Chilli Or Red Chilli: What Is Good For Your Health?
3. Rich in antioxidants
Green chillies are rich in antioxidants and many vitamins like Vitamins- A, B complex (B6 and B9), and C. The food items that are rich in antioxidants can help your body as well as skin. It protects you from damage and many chronic diseases too. Many studies have proved in resulting antioxidant rich foods having cancer-protective properties.
4. Good for vision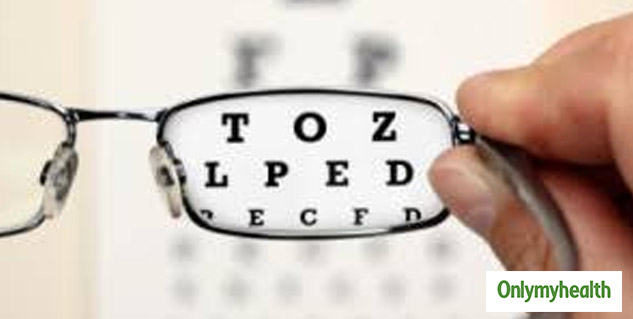 One of the advantages of eating green chillie is that it helps in improving your vision. Even if you have a weak eyesight, they act as a improving element. Including green chillies in your diet provides Vitamin A to your body and if this nutrient is low in your body then it can also lead to blindness. Chillies are also good sources of vitamin C and copper, that are beneficial for your eye care.
5. Aids weight loss
Green chillies have no calories and can be consumed easily by a normal person, who is not diabetic or having piles. Unless they are being eaten in moderation, they don't contribute towards weight. In fact, being low in calories, green chillies are an aid for weight loss as they increase the metabolism of the body, resulting in burning the excess fat from the body.
6. Good for heart health
Green chillies are also known to be good for your heart. Because of good amounts of of beta-carotene, green chillies help in maintaining the proper functioning of the cardiovascular system. They help in reducing bad cholesterol and chances of having a heart attack. In addition, it helps in boosting your immunity too.
Side effects:
1. Stomach irritation and diarrhoea
If consumed in high quantities, green chillies are spicy and can also lead to irritation and burning sensation in the stomach, leading to even diarrhoea. If it is eaten in small quantities, then this side effect might not be valid.
Also read: Eat red chilies for a longer and healthy life
2. Skin irritation
One should take care while cutting, using or consuming green chillies, as to not touch any other body part with those hands. It can prove to be very sensitive for your skin and trigger irritation and a burning sensation. Don't touch your eyes while using green chilli in the kitchen.
3. Ulcers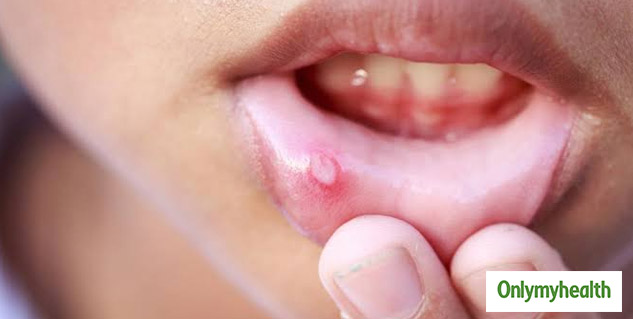 Another side effect of overconsuming green chillies is ulcers. Spicy foods are known to create stomach acid and irritation. It results in mouth and stomach ulcers. Therefore, it is best to have green chillies in moderation to avoid this problem.
4. Should be avoided by diabetic and piles patients
It is advised that green chillies should be avoided by diabetic and piles patients. Diabetes becomes lower than normal due to excess consumption of green chillies. Therefore, diabetic patients who are on medications should avoid green chilli intake. Moreover, patients suffering from piles should also avoid the consumption of green chillies.
Nutritional value of green chillies
It is a low calorie food which is packed with nutrients. If consumed in the right quantity, green chillies are not harmful for the body. The combination of all the micronutrients are beneficial for both men and women. The nutritional value in 100 grams of green chillies is:
Calories - 40 kcal
Protein - 2 gm
Fat - 0.2 gm
Sodium - 7 mg
Potassium- 340 mg
Vitamin A - 2 gm
Vitamin C - 404 mg
Ways to consume green chillies
Green chilli comes from a shrub plant that acts as a seasoning in your dish. It is one of the essential ingredients for North Indian, Mexican and Thai cuisines. You can slice it, chop it, blend it, dice it and mix it with the other ingredients to garnish your food and to add a tinge of bitterness and spice. Here are easy ways to include green chillies in your diet:
1. Green chilli pickle
Ingredients:
Mustard seeds powder
Methi seeds powder
Oil
Green chillies
Salt
Chilli powder
Garlic cloves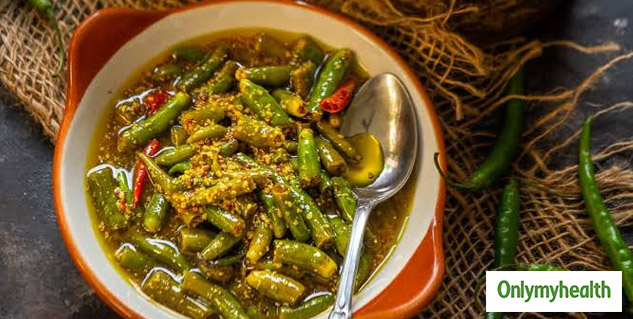 Steps:
Take a bowl and cut green chillies in two pieces each
Then, add salt, chilli powder, methi seeds powder, mustard seeds powder and crushed garlic cloves into it
Put heated oil and mix it together
Your green chilli pickle is ready. But remember, you can have it only after 2 days of preparing
2. Green chilli chutney
Ingredients:
Green chillies
Corriander
Lemon
Salt
Onions
Black pepper
Steps:
Wash the corriander leaves, onions and green chillies and cut them
Blend these three ingredients together
Add salt, black pepper and lemon in it
Mix it together. Your green chilli chutney is ready to eat
You can have this chutney along with your meal to add flavour
You can even make different delicacies using this ingredient like spicy Hyderabadi chilli salon, Mirchi fry and stuffed green chillies. These were the health benefits, side effects, nutritional value and ways to consume green chillies by Dietician Arushi Gupta. However, some people are allergic to it and don't prefer having it. You can even take your dietician's advice about the amount of green chilli consumption. So, incorporate this ingredient in your food in moderation and enjoy the health benefits!
Read more articles on Healthy diet