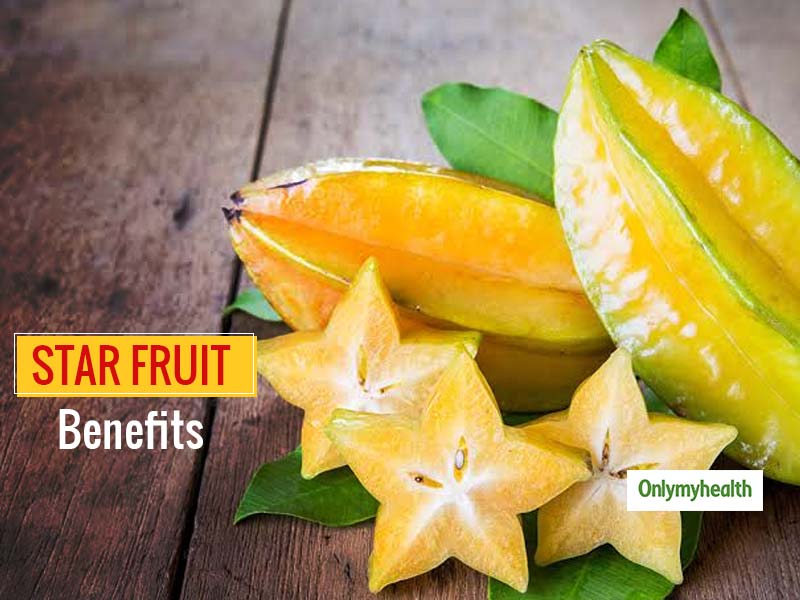 Star fruit or kamrakh is a tangy-sweet fruit that is tasty and healthy. Everybody must consume this fruit and its juice.
Most fruits provide one or the other kind of health benefits as they are all rich in vital nutrients. Nutritionists emphasize eating fruits and vegetables daily to get their nourishment. There are some seasonal fruits also which apart from being tasteful are incredibly healthful also. One such fruit is Star Fruit. In India, it is popular as 'Amrakh' or 'Kamrakh'. This fruit is green when raw and yellow when ripe. Both have a diverse taste but offer the same amount of goodness to amplify health. Star fruit is known to regular hypertension and cholesterol. Besides, it also provides an array of other health benefits too. Get all the details in this article.
Star Fruit Helps In Regulating High BP
Star fruit contains many vitamins, minerals and electrolytes such as potassium, phosphorus, zinc, and iron. Since it is a rich source of potassium which is an important component of cells and body fluids, it can help control heart rate and blood pressure. In addition, regular intake of star fruit suppresses the effects of sodium and helps control high blood pressure. Star fruit contains soluble fiber, which reduces the risk of obesity and stroke and is helpful in maintaining digestive health.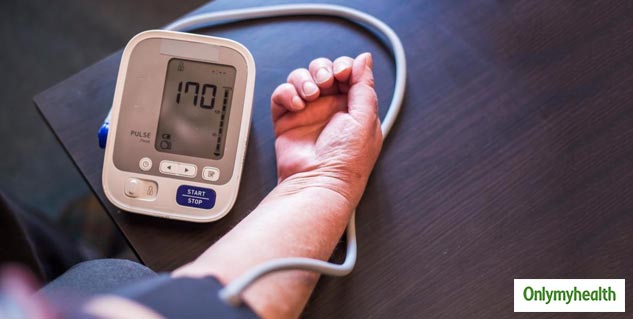 How does star fruit control cholesterol?
Star fruit is full of increasing your immunity, weight loss and skin benefits. This can help you reduce cholesterol levels and keep your heart healthy. Because it contains many beneficial plant-based compounds. Studies also suggest that consumption of star fruit may reduce the risk of inflammation, cholesterol and fatty liver. It contains vitamin B9 and fiber content, which controls cholesterol and reduces the risk of heart diseases.
Also Read: Boost Immunity With Chyawanprash, Learn To Make Chyawanprash At Home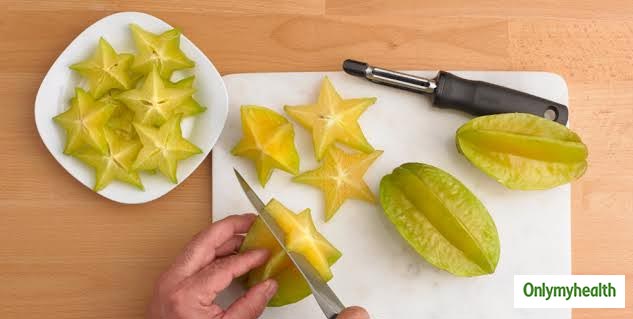 Other Potential Health Benefits Of Eating A Star Fruit
Eating star fruit can relieve herpes and itching problem in winters.
It provides a boost to your energy levels making you feel refreshed all the time.
Due to the rich amount of vitamin C in the fruit of kamrakh, it boosts the immunity of the body.
This fruit regulates the digestive system and keeps stomach-related ailments at bay.
Drinking star fruit juice can increase appetite.
It also aids hangover. Instead of disprin, drink a glass of start fruit juice.
Applying kamrakh juice mixed with almond oil on the scalp can treat dandruff and other hair problems.
Amarakh is also known as anti-cancer fruit.
It also gets rid of the problem of worms in the stomach of children.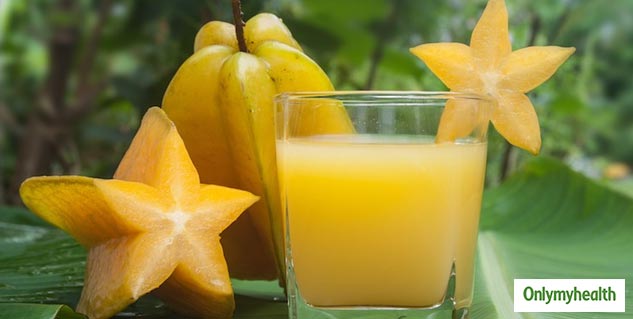 How to eat Star Fruit?
Star fruit juice: For this, cut it into juice and make juice. In addition, you can chop star fruit and eat it as a fruit salad or as a soup.
As whole fruit: Star fruit can be eaten in the morning, day, or evening during dinner time.
But you should never eat it on an empty stomach in the morning because it is acidic. You can consume about 132 grams of star fruit a day. Do not increase the consumption dosage. Also, you can consult a dietician for its right intake value to stay healthy.
Read More in Healthy Diet