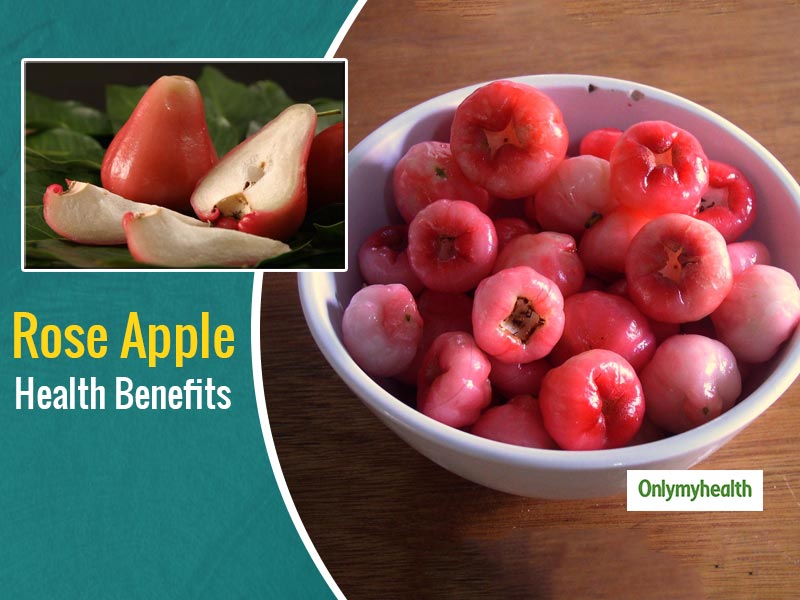 Many people do not even know that there is a fruit named 'Rose apple' that exists! We grew up only eating apples and believing that this is a magical fruit that keeps the doctor away. Rose apples may have apple in the name but these resemble guavas. The bell-shaped fruit Rose apple or water apple or jaam(as Indians call it) is a pleasing, juicy fruit that is not just good for its taste but also for the medicinal properties it holds. This fruit is used in traditional medicines also to cater to myriad health issues including diabetes, cancer prevention, low immunity, digestive issues, seizures, to name but a few.
Rose Apple Nutrition Facts
Each fruit contains these vitamins and nutrients which we all know are vital for our health and wellness.
Vitamins C and A
Niacin
Calcium
Potassium
Magnesium
Phosphorous
Protein
Dietary fiber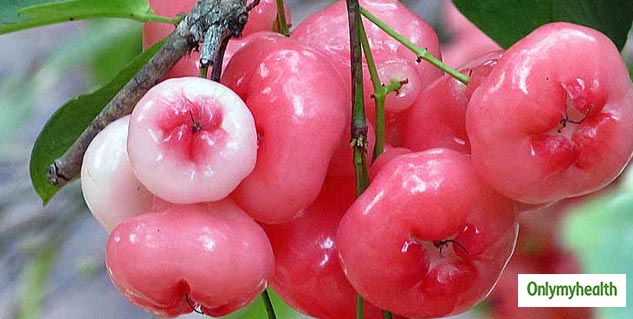 The Medicinal Uses of Rose Apples
As told earlier, this fruit has a lot of traditional uses in folklore medicines.
A decoction of rose apple tree bark is used to treat thrush in Malaysia.
Its juice is used as a remedy for brain and liver problems.
The rose apple flowers are known to aid fever.
Its leaves have diuretic and expectorant properties to treat sore eyes and rheumatism.
The seeds of rose apple fruit are helpful in treating diarrhea and dysentery.
The natives of Cuba use the rose apple root for epilepsy treatment.
Columbian people use rose apple seeds as pain killers.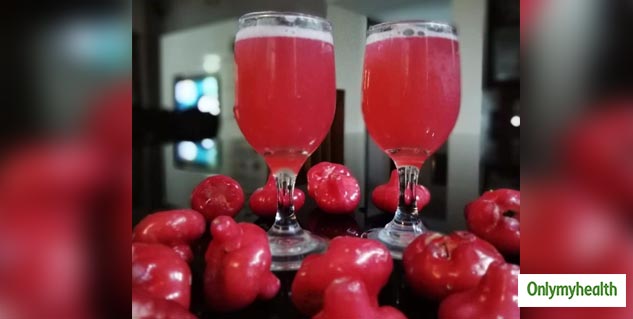 Benefits of Rose Apple
1. Diabetes Control
Rose apples have an alkaloid 'Jambosine' that can alter the mechanism of starch to sugar exchange. Just like the fruit 'Jamun', diabetic people should also eat Jaam to control diabetes.
2. Better Heart Health
Rose apples are rich in dietary fiber which regulates cholesterol levels, thereby reducing the risk of atherosclerosis and other cardiovascular issues like heart attack and stroke.
Also Read: These Are The Best Cancer-Prevention Fruits
3. Cancer Prevention
Rose apple contains Vitamin A and C along with other active compounds that may protect the person against cancer. There are various studies and research proving the effectiveness of rose apples for breast and prostate cancer.
4. Stronger immunity
Rose apples are believed to have anti-fungal and antimicrobial properties to keep infections at bay. It boosts immunity.
5. Improves Digestion
The high fiber value of rose apples makes them good for digestive issues. These can help in relieving problems with the digestive tract such as dysentery, diarrhea and constipation.
Other health benefits of eating rose apple are:
Treating bladder infections
Detoxification of lungs and kidneys
Aids dehydration during pregnancy
Hydrates the skin and regulates sebum production
Treat acne
Protects the skin against UV rays
Aids sunburn
Strengthens bones
Promotes hair health
Prevents hair thinning and baldness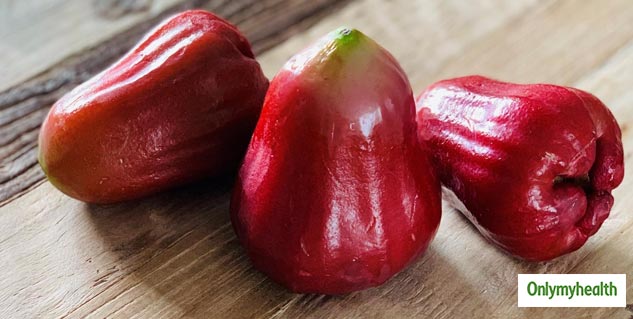 Are There Any Side Effect Of Rose Apple?
This fruit has exceptional health benefits but there are some risks that people may expose to upon overconsumption of rose apples. The seeds, leaves and root of rose apple are high in prussic acid or cyanide whose excess in the body is hazardous. One should avoid overconsumption to stay safe and enjoy the benefits.
Read More in Healthy Diet