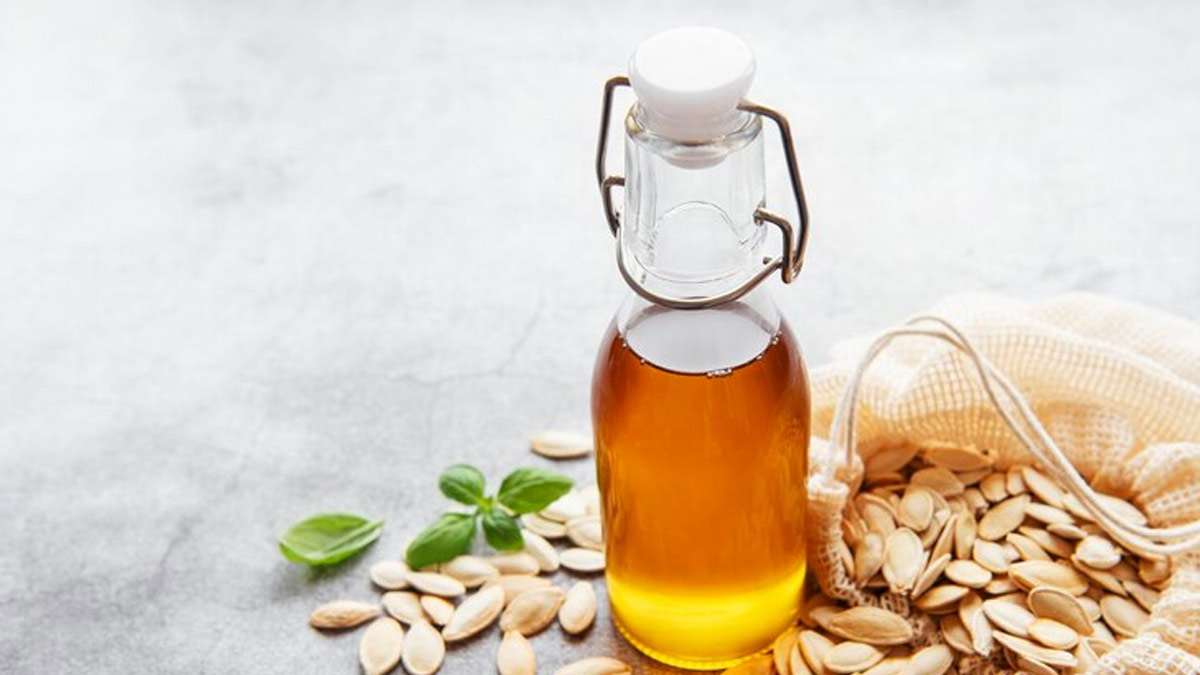 The oil you choose for cooking and supplements plays a significant role in maintaining your health. There are several oils in the market; however, today we will be talking about an oil that is lesser known but has many benefits--pumpkin seed oil.
Pumpkin seed oil is high in nutritional value as it contains potassium, calcium, iron, zinc, unsaturated fatty acids, potent antioxidants, and anti-inflammatory properties. It is also known as pepita oil and is made by pressing the oils from pumpkin seeds, either using heat or cold. It is known for controlling cholesterol, reducing the signs of a swollen prostate and hot flashes, and preventing hair loss. It can be consumed in the form of liquid or as a supplement. Read on to find out the health benefits of this oil.
6 Health Benefits Of Pumpkin Seed Oil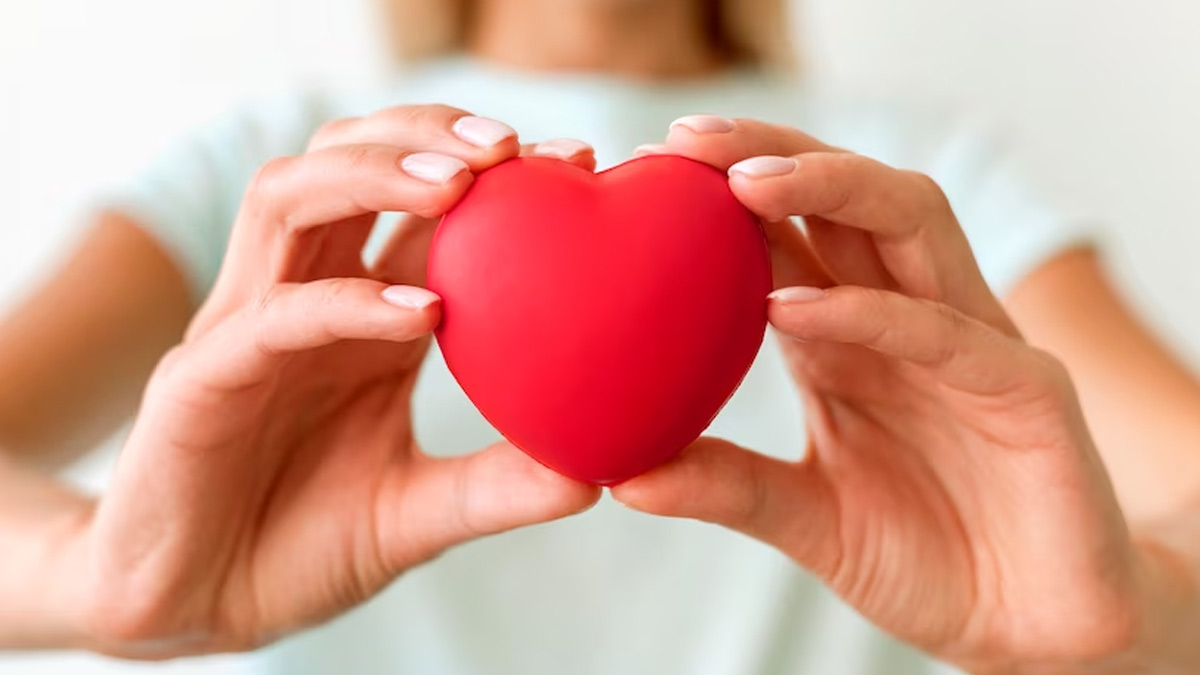 Promotes Heart Health
Pumpkin seed oil has been studied for its potential to decrease cholesterol because of its phytosterols and unsaturated fatty acid composition. According to a study in the Journal of Medicinal Food, pumpkin seed oil may offer additional advantages for preventing heart disease and lowering blood pressure. When you replace saturated fats like butter with oil, it can support good cholesterol when consumed in moderation.
Improves Hair Growth
Most people deal with hair problems and often worry if they have poor hair growth. They seek various measures and apply various oils to achieve the desired results. One way to improve your hair growth is by using pumpkin seed oil. An increase in hair growth was observed in men who took 400 milligrammes of pumpkin seed oil daily (in capsule form) for 24 weeks, according to a study that was published in Evidence-based Complementary and Alternative Medicine.
According to research in 2014, it was found that men who took pumpkin seed oil saw 40% more hair growth as compared to men who took a placebo. In another study by the Journal of Cosmetic Dermatology, in 2021, female pattern hair loss was compared between pumpkin seed oil and minoxidil 5% foam. It was found that women who took pumpkin seed oil saw greater hair growth.
Also Read: 5 Health Benefits Of Pumpkin Seeds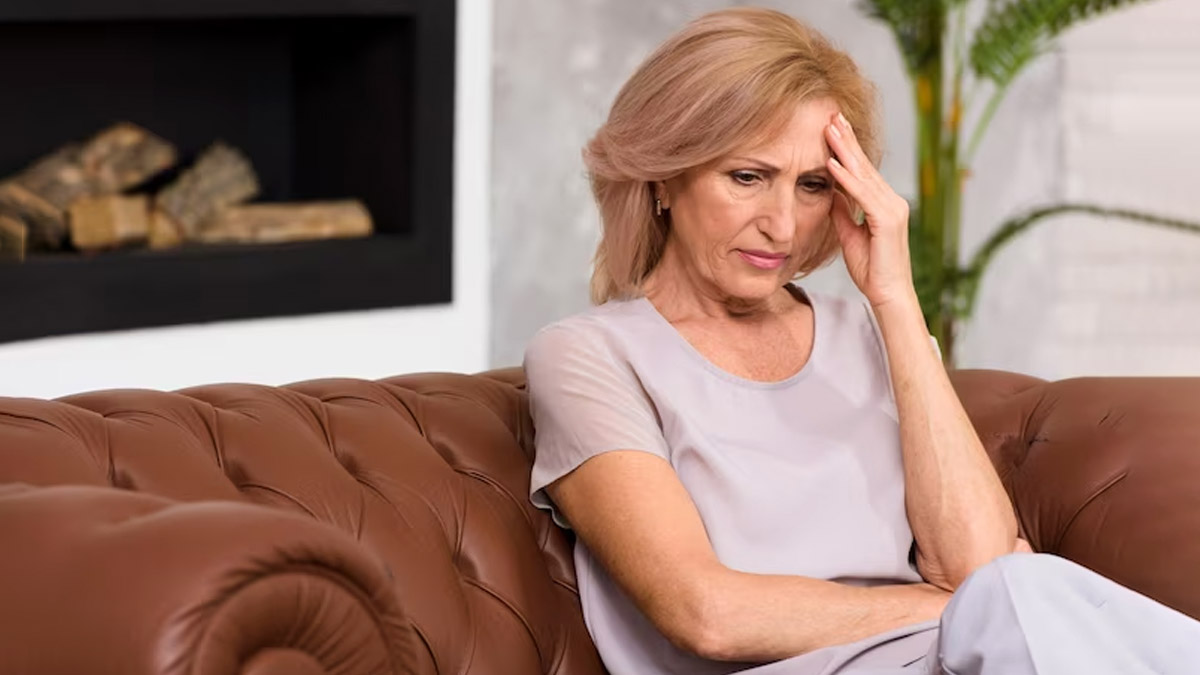 Helps To Reduces Symptoms Of Menopause
Pumpkin seed oil can also help reduce the symptoms of menopause like hot flashes, headaches, and joint pain. Phytoestrogens, or plant substances that function as oestrogens in the body, are present in pumpkin seeds, which helps reduce these symptoms.
Improves Urinary Health
Pumpkin seed oil is also beneficial for improving urinary health and preventing urinary problems. Some studies have also shown that the extract of pumpkin seed oil helped reduce the symptoms of an overactive bladder. Supplementing with pumpkin seed oil may help reduce some of the associated urgency and frequent urination.
Also Read: Health Benefits And Side Effects Of Canola Oil For Cooking
Promotes Prostate Health
Zinc, carotenoids, and phytosterols, which are present in large amounts in pumpkin seeds, are believed to enhance prostate health. It can help reduce the signs of benign prostatic hyperplasia, an enlarged prostate.
Reduce Inflammation
Pumpkin seed oil is a powerful antioxidant and helps fight inflammation and free radicals in your body. Thus, it helps keep many diseases at bay.
The consequences of nonalcoholic fatty liver disease and atherosclerosis were shown to be reduced in test subjects when pumpkin seed oil was substituted for cocoa butter in their diets, according to a 2015 study.
Takeaway
It is important to consume pumpkin seed oil in moderation to avoid adverse effects. You should stop using pumpkin seed oil right away and consult your doctor if you have any side effects. In addition, speak with an expert before using pumpkin seed oil as a supplement, especially if you have any underlying health issues or are taking medication.