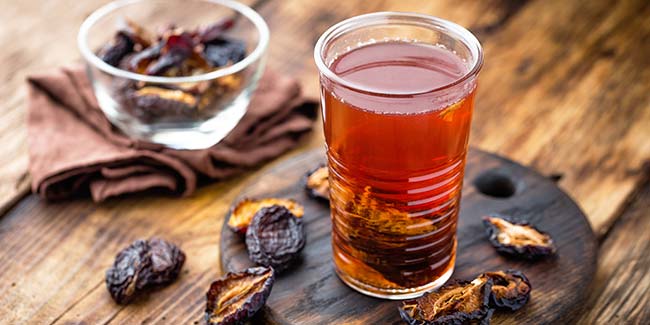 Prune juice from dried prunes, or plums, containsseveral nutrients that are good for your health. Being rich in fibre, sorbitol and fructose, prunes can offer a lot of energy without significantly increasing the blood sugar levels. While prune juice doesn't offer the same amount of fibre, minerals, and vitamins as the whole fruit does, however it is still significantly high to be part of your healthy diet. If you are planning to stay healthy with the help of a healthy balanced diet, consider adding prune juice to your daily diet. Here are some health benefits of prune juice.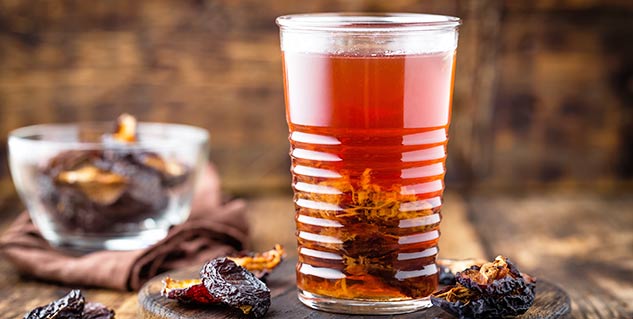 Supports natural body functions
Prunes are rich in minerals, especially potassium which supports a wide range of vital body functions. Potassium is required for natural functioning of various bodily systems including digestion, nerve impulses, rhythm of the heart, blood pressure, and muscle contractions. Since human body doesn't naturally produce potassium, it relies completely on the potassium content from the diet. Drinking prune juice can help meet the potassium requirements of the body to support bodily functions.
Helps with weight management
Dried plums and plum juice can also help you effectively manage your weight. Eating dried plums or drinking a glass of plum juice can suppress hunger for longer much better than a low-fat cookie. However, drinking too much prune juice throughout the day can do more harm than good to your weight management goals. Drink only one glass of prune juice in a day for best results.
Good for people with anaemia
Since prunes are rich in iron, prune juice can be very good for people who are anaemic. Drinking a glass of prune juice once every day can help reduce the risk of iron deficiency and prevent anaemia. It can also help get rid of anaemia symptoms.
Helps boost the digestive system
As we already know that prunes are rich source offibre, which is very good for your digestive system. The fibre content in prune juice can help you improve bowel movement and get rid of chronic constipation.
Helps with the urge for frequent urination
An overactive bladder can be very discomforting, especially at work, but prune juice can help you with that. Usually lack of fibre in diet leads to constipation and poor bladder function. Adding more fibre through prune juice to your diet can help improve the bladder function.
Good for muscles
According to various studies, prunes are rich source of mineral boron which helps build strong bones and muscles, as well as improve the mental acuity and muscle coordination. Adding prune juice to your diet is good for both your muscles and bones.
Image: Shutterstock