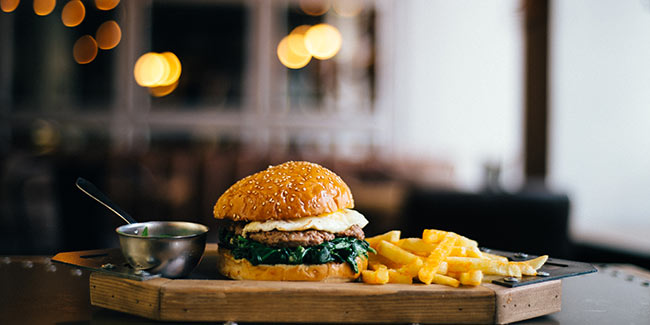 The best and most authentic way to practice yoga is empty stomach and early in the morning, however for most of us that is not feasible anymore. Practicing yoga on an empty stomach is okay when you are at home but if you are driving or walking to take a class, or going to the yoga class after work, fasting is not advised.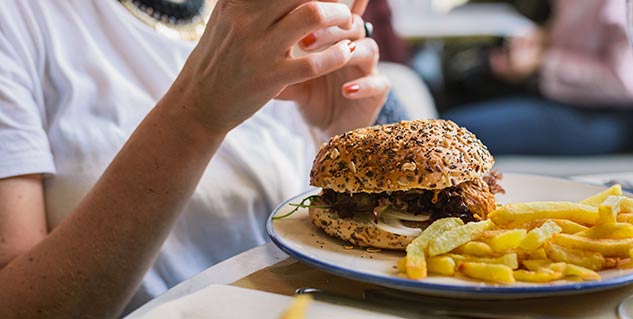 Yoga involves a lot of movement and twists and turns, if you don't eat right or you are too full you can get stomach cramps from some postures. So having food before yoga is a good idea or not? Well, you can eat before your yoga class, but what you eat and when you eat can greatly affect the results.
Foods to avoid before a yoga class
Oily and fried foods
Anything which is fried or oily is going to stay in your digestive tract for longer. Your body has to work hard to digest fatty food which in turn makes you sluggish for hours. Any fried food is a strict no before a yoga class.
Dairy
Consuming dairy products before any exercise can slow you down and make you feel tired. Not the best way to start a yoga class.
Raw vegetables
Most of the vegetables such as broccoli, cauliflower, peppers and beans are high in indigestible carbohydrates. These complex carbohydrates are broken down when we cook them, but in their raw form they can induce gas and bloating which can make your yoga class painful.
Processed food
Processed food generally has high sodium and sugar content. Not only are they bad for your health but these kinds of foods can hamper your performance while exercising.
What to eat before yoga
Fruits
Fruits are light and easily digestible food low on sodium. Fruits such as banana and apple are great pre yoga snacks. Avocado is another great nutrient dense fruit which will keep you full for longer and is light to digest.
Smoothies
Smoothies are filling and tasty and are substantial enough to keep you feeling full and help you last through your yoga class. To create a light smoothie replace milk with low fat yogurt or coconut milk, or the best of all coconut water.
Almonds
Almonds are healthy snacks which do not weigh down your digestive system. Snack on some almonds if you are feeling too hungry before a yoga class. Just make sure your almonds are not salted or pre roasted.
When to eat
In an ideal situation your stomach should be empty while performing yoga, but you should not be starved and low on blood sugar. Eating at least 2-3 hours before your yoga class helps in this situation. Have a light meal or a rich smoothie 2-3 hours before practicing yoga. This way you will not be too hungry and will still have enough energy to go through the yoga class.
Image Source: Shutterstock