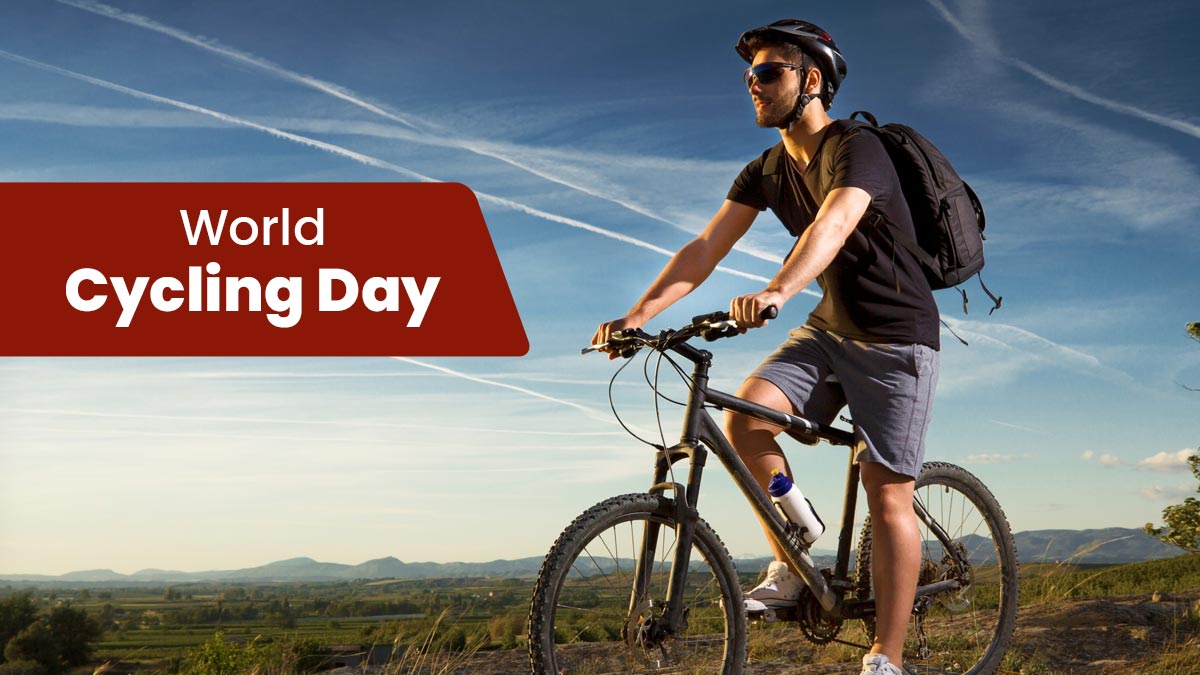 Cycling is a simple, affordable, and environment friendly form of exercise. It provides both physical and mental health benefits. It helps in improving your overall well-being. Along with health benefits, cycling is considered as a pro for skin health as well. A physically active lifestyle can boost your mood and prevent several lifestyle diseases. World Bicycle Day is celebrated on June 3, every year, to raise awareness about the health benefits of cycling. On the special occasion, Onlymyhealth editorial team spoke to Dr. Jagdish P S, Consultant Diabetologist, Dr. Mohan's Diabetes Specialities Centre – Gopalapuram, Chennai, to know about the health benefits of cycling.
Health benefits of cycling
Cycling is a fun, easy and low impact form of exercise. It can help in managing and preventing serious diseases, including heart problem, cancer, diabetes, and arthritis. Here are 7 reasons why you should cycle:
1. Weight control
Daily physical activity is one of the best ways to maintain an optimum weight. Cycling can help in promoting weight loss effectively. It burns calories, belly fat and keeps your weight controlled. Cycling increases your metabolic rate, thus playing a major role in your weight loss regime. If you are obese overweight, cycling for around 40 minutes daily can help in overcoming the problem easily.
2. Good heart health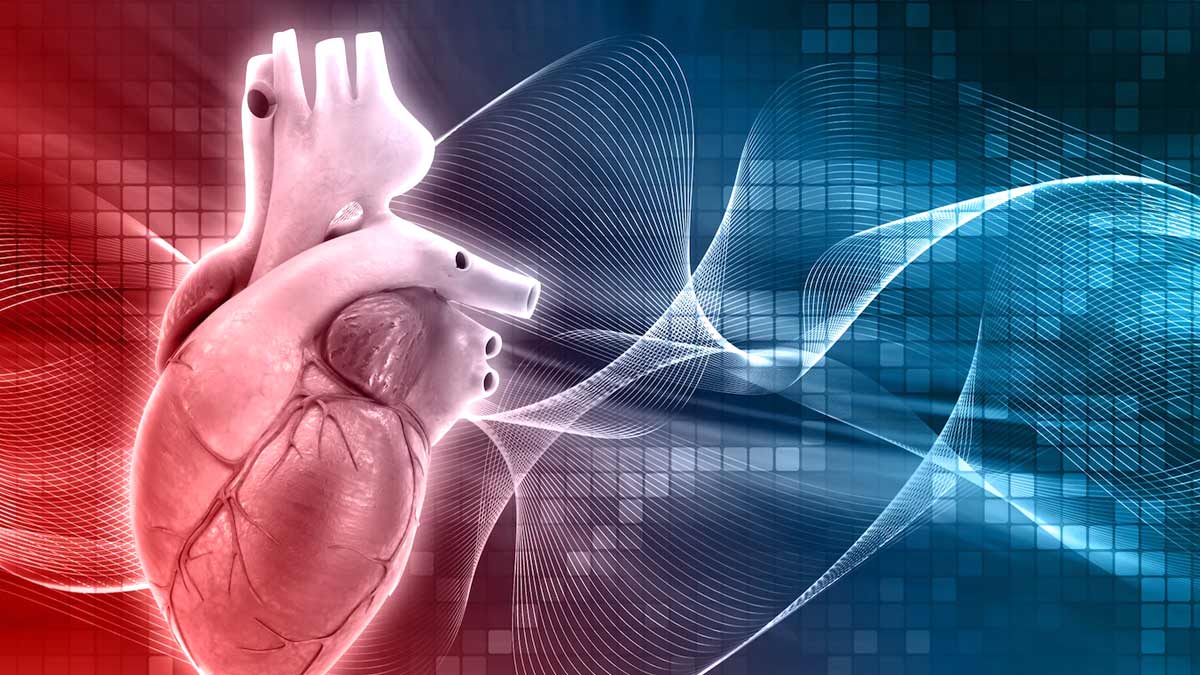 Cycling helps in improving your cardiovascular health. This form of exercise stimulates your heart, lungs and blood circulation, thus reducing your risk of heart diseases. Cycling helps in strengthening your heart muscles, managing resting pulse and lowering blood fat levels. If you go out for cycling everyday, it can help in lowering the risk of heart problems such as cardiac arrest stroke, high blood pressure, cholesterol, and heart attack. Additionally, cycling can reduce the rate of Type-2 diabetes as well.
3. Improved leg strength
Cycling improves overall function in your lower body and strengthens your leg muscles without overstressing your joints. It targets your quads, glutes, hamstrings, and calves. To make your legs even stronger and enhance your cycling performance. You can tone your thighs, calves, and improve overall strength in the legs.
Also read: Cycling For Weight Loss: Benefits And Tips To Include It In Your Routine
4. Boosts mental health and mood
Along with physical health benefits, cycling helps in boosting your mental health too. You can start your day on a positive note by going for a morning cycling ride. It can improve the cognitive functioning in both children and adults. Moreover, if you are facing daily stress, cycling is one of the most effective ways to cope up.
5. Builds muscles
One of the major benefits of cycling is that it can build muscle strength. Cycling is popular for boosting resistance and stamina, thus better muscle strength. It provides the benefits of both cardio and weight lifting, as it helps in burning fat and enhancing muscle strength as well. You can make the glutes, hamstrings, quads, and calves, stronger by going for cycling daily.
6. Better lung health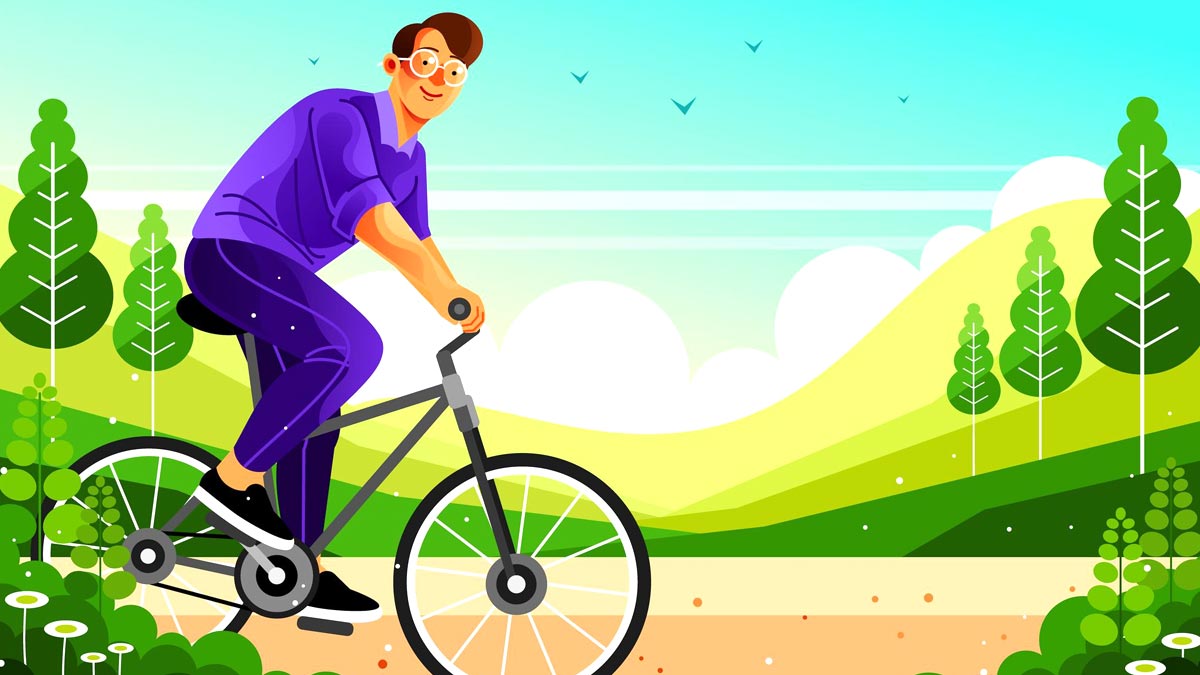 Improving respiratory function is mostly possible if you choose to do outdoor cycling. Your lungs get fresh oxygen regularly while cycling and it also helps in enhancing the breathing rate, hence, strong surrounding muscles. A healthy lung helps in pumping more air around the lungs and can also retain more healthy, fresh and oxygen-rich air. Therefore, prefer cycling outdoors to enjoy this health benefit.
Also read: World Bicycle Day 2021: 5 Life-Changing Health Benefits Of Cycling Daily
7. Less risk of cancer
There is a relationship between cycling and cancer. Paddling on those two wheels can help in reducing the risk of cancer. It can lower the risk of certain types of cancer, including breast cancer. In addition, cycling can also help people who are suffering from this life threatening disease. It reduces pain and induces energy in cancer patients.