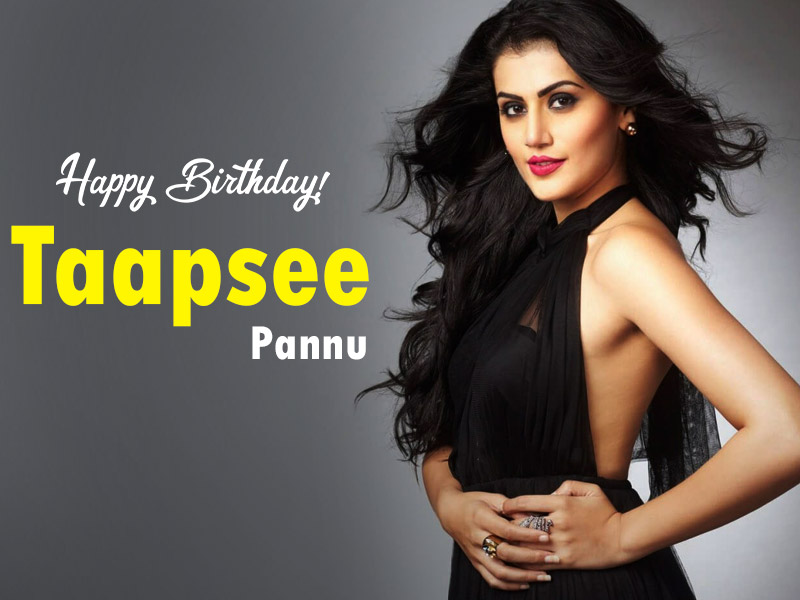 Taapsee started her acting career from Tollywood and entered the Bollywood industry with 'Chashmebaddoor'. The movie didn't do well on the silver screen but Taapsee certainly became a rising star in the Bollywood sky. Her journey is indeed inspiring for common people who wish to pursue their acting dreams. Apart from being a fantabulous actress, she is the co-owner of Pune's Premier Badminton League team, which clearly showcases her interest in sports & fitness. She is always up to take diverse and challenging roles and hence, keeps herself fit in order to fit in any and every role.
Despite a nerve-racking lifestyle, Taapsee never compromises on her routine exercises. She is against crash dieting as she thinks such fad diets are complete torture to the body. She eats healthily to nurture her body and maintain her lean figure. Much to our surprise, there is no particular exercise regime that she follows! Taapsee's fitness mantra- Eat Healthily, Stay Active and Get Enough Sleep.
Also read: Happy Birthday Sonu Sood: Know What It Takes To Maintain A Tough Body Like Sonu
Taapsee's Workout Regime
Taapsee isn't someone who goes to the gym every day to exercise. Instead, she creates her own exercising schedule to stay in shape. She just loves playing squash. So, she devotes 30 minutes of her day in playing squash. Well, she also practices Yoga to stay fit both physically and mentally. Check out her Instagram post below. She is very simple and straightforward and doesn't like to brag about her fitness.
Taapsee's Diet Plan
There is no diet plan as such that Taapsee follows. She is a complete foodie but that doesn't mean she eat mindlessly. She does keep a check on her diet so that she doesn't miss out on essential nutrients from her diet. The two things that are clear NO in her diet- Gluten and Lactose. She discards bread and prefers rice and roti to it. You would find a lot of carbs in her diet. Taapsee once quoted, "It's a myth that you can't eat carbs when you are trying to lose weight."
Also Read: Tips To Tone Your Body Smartly
Quick takeaways from Taapsee's diet:
Eating carbohydrates doesn't make you fat. It is a myth that people who are trying to lose weight need to cut down carb intake.
Taapsee consumes Almond milk over regular milk as the former is said to have lesser calories as compared to the latter.
She drinks a lot of water throughout the day to keep herself hydrated.
She likes to sip on green tea to detoxify her body and aid weight loss.
Eat mindfully and never starve your body. Eat something every two-three hours.
Do not follow any fad diet just for the sake of it. They are useless.
Read more on Exercise & Fitness