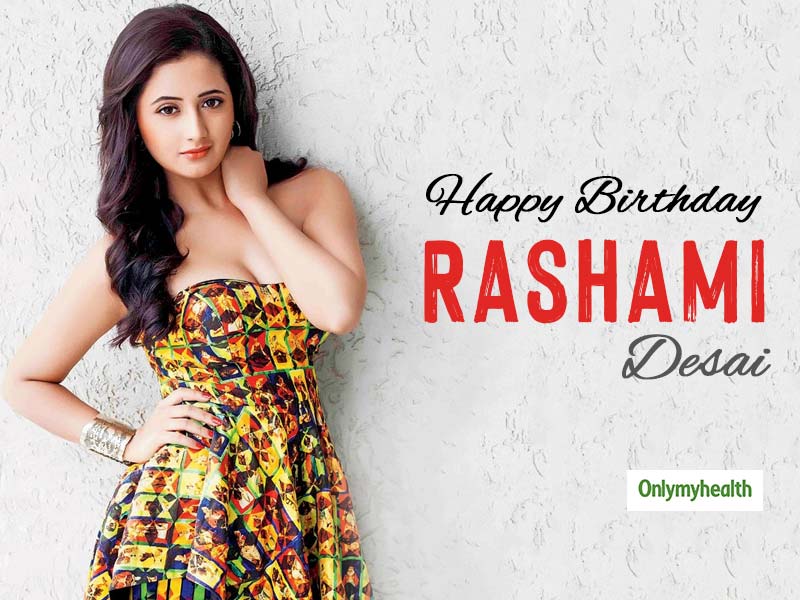 Rashami Desai Birthday Special: Rashami Desai is one of the famous faces of the 13th season of Bigg Boss. Apart from being fashionable, Rashami is also one of the most appreciated actors in the television industry. But do you know that Rashami was also overweight? Currently, obesity remains one of the biggest problems amongst people which causes many diseases in the body. But do you know that the reason behind increasing obesity is not overeating or gorging on fried food? It's just because of our sedentary lifestyle and improper eating. On Rashami's 34th birthday, we are pleased to share a special soup recipe which helped her achieve her goal weight. Do you want to lose weight with this healthy soup? Here is a special recipe, which will help in reducing the weight and is also equally yummy.
Rashami, who has worked in several in programmes like 'Dil Se Dil Tak' and 'Uttaran', has shared the recipe of this soup to reduce obesity. Make this soup a part of your diet, and you can reduce the discomfort of obesity in 1 week. Here is the recipe of this soup.
RECIPE
5 cups of water
1 cup cauliflower
1/2 (half) cup carrots
1/2 (half) cup peas
1 cup capsicum
1/2 (half) cup sweet corn
1/2 (half) cup beans
1/2 (half) cup onion
1/2 (half) cup tomato
1/2 (half) teaspoon pepper powder
1/2 (half) teaspoon olive oil
salt to taste
Also Read: Do Slim Belts Really Aid Weight Loss? Here's The Truth
How to make soup?
To prepare this soup, you first cut all the vegetables.
After cutting the vegetables, take a pan and keep on low heat.
Add water to the pan and leave it to boil.
When the water boils, add cauliflower, carrots, peas and cover it.
Add the remaining vegetables after a while.
After mixing all the vegetables, keep checking them in between.
Cook this mixture until the vegetables become soft.
Add salt and pepper powder to the soup and cook it for 2 minutes.
After adding salt, pepper, add olive oil to it. Mix this mixture and cook for 5 minutes.
Serve this soup hot.
Rashami on weight gain
Rashmi says that she has been struggling with some health problems for some time. In December 2018, she came to know about Psoriasis (a type of skin disease, which took a long time to heal). Rashami was on steroid treatment past a few months, due to which her weight increased slightly. She was also forbidden to go in the sunlight (for some time). Besides, this problem also increases due to stress.
Working hard to lose weight
Rashmi also told that due to weight gain, people started commenting on her body weight and appearance. However, she doesn't respond to people who comment on her weight. She smiles and moves on. It's not easy to lose weight, and she is continually working on it. Her work inspires her to remain focused. Recently, she also realised to make her health her priority.