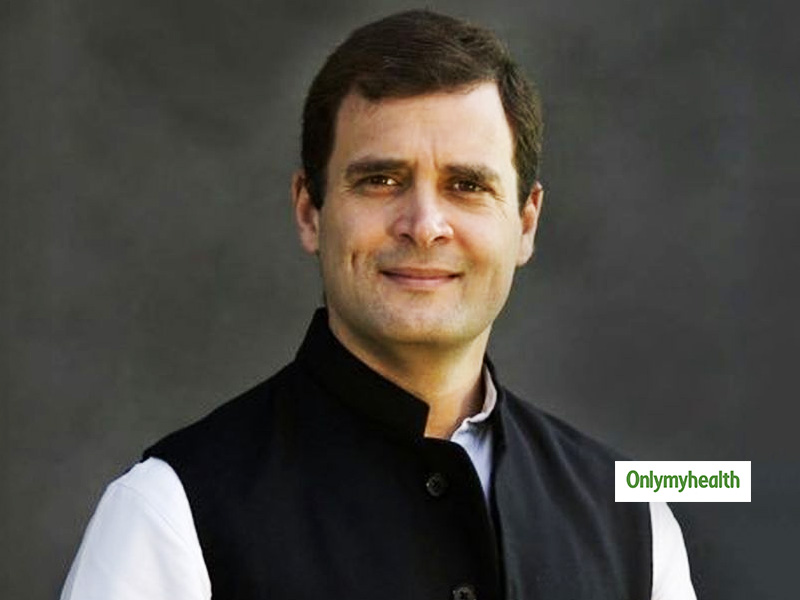 It's actually time to take some inspiration from Rahul Gandhi's fitness routine. Here is his complete workout schedule.
Rahul Gandhi Birthday Date: Today is the birthday of the President of the Indian National Congress. Yes, we are talking about the 49-year-old Rahul Gandhi, son of ex-Prime Minister Rajiv Gandhi and ex-UPA chairperson Sonia Gandhi. The President's birthday celebration has been already started by the party. The Congress party has put up a video on their social media account to greet their president. The video is named 'how Rahul Gandhi inspires Indians everywhere'. Also, the hashtag of #HappyBirthdayRahulGandhi is already trending on social media handles. Have a look at the video:
On Congress President @RahulGandhi's birthday, we look back at five moments when he inspired Indians everywhere. #HappyBirthdayRahulGandhi pic.twitter.com/Clj0gJ6kqj

— Congress (@INCIndia) June 19, 2019
Prime Minister Narendra Modi took to Twitter to wish the Congress President. Prime Minister blessed Rahul Gandhi with good health and a long life. Here's a look at this tweet:
Best wishes to Shri @RahulGandhi on his birthday. May he be blessed with good health and a long life.

— Narendra Modi (@narendramodi) June 19, 2019
READ: Salman Khan Leg Press Exercise Video: Watch Bhai's 'Highs And Lows' With His Bodyguards
Several other political leaders and ministers also greeted Rahul on his d-day. It included Rajnath Singh, Mayawati, Randeep Singh Surjewala and many others. However, looking at the Congress President's health, it is totally unbelievable that he will turn 50 next year. And as per sources, Rahul Gandhi is a fitness freak. He really loves to jog and keep himself fit. Let's have a look at Rahul's fitness regimen:
1. Meditation: Not only Rahul, but the whole Gandhi family is fond of meditation. As per sources, Rahul believes in spirituality, he often visits various meditation institutes. Meditation is one of the ways to be enlightened. Meditation gives a calm and soothing effect on your body and soul.
READ: Sara Ali Khan Workout, Training, Diet and Fitness Routine: From 96 kgs to toned abs
2. Jogging: Rahul Gandhi runs for 12-km every alternate day. Shocking? But the Congress Chief maintains his schedule despite his work. He is passionate about jogging and running.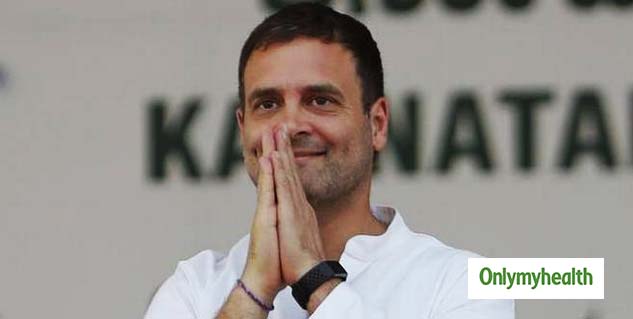 3. Yoga: Not only Prime Minister Narendra Modi, but the Congress President also follows yoga. As per yoga-guru Baba Ramdev, Rahul Gandhi and Sonia Gandhi are constant followers of yoga.
Let's have a look at some unknown facts about Rahul Gandhi!
Whenever Rahul feels like exercising, he goes for a jog. As per an incident, it is stated that when he was in Hardoi (a city in Uttar Pradesh), he approximately jogged around an hour at midnight.
Although we have never seen the Congress President exercising in the gym, still he is a fitness junkie. He himself does not own a six pack abs, but for the develop a fitness culture, he has worked a lot. In Uttar Pradesh's rural areas, Rahul Gandhi opened around 20 gyms, to provoke the youth population to exercise and remain fit.
Read more articles on Exercise and Fitness