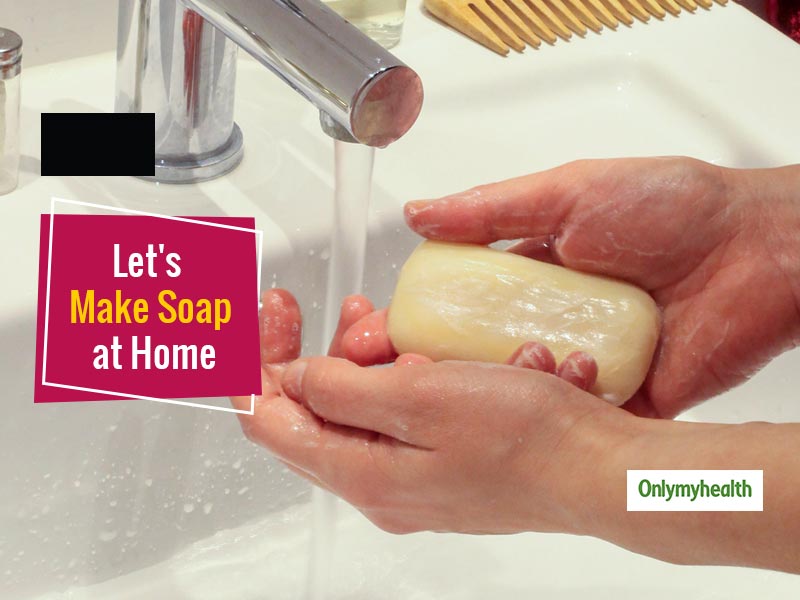 We have learnt the importance of handwashing and hygiene lately. The coronavirus outbreak has made us realize the role of cleanliness in our health. Viruses, bacteria and other microorganisms stay on our hands that need to be washed properly. This global handwashing day 2020, let us pledge to maintain the handwashing ritual for the rest of our lives. However, the problem of dry hands due to overwashing and frequent soap use cannot be neglected. Keeping that in mind, we have brought to you easy homemade soap recipes. You can now make soap at home in different ways. Let us learn natural soap making tips.
Most soaps have chemicals in them that cause skin irritation, dryness and other skin-related problems. People with sensitive and dry hands problems are facing several issues. Also, herbal soaps are a little pricey that not everyone can afford. Therefore, making soap at home is both cost-effective and skin-safe.
Benefits of using homemade soaps
Before we proceed to make natural soap at home, let us tell you the benefits of using homemade soaps.
The ingredients in homemade soaps are natural and self-chosen. There are no harsh chemicals in them that would harm your skin.
Natural soaps contain essential oils for a fragrance that also contains great properties.
Natural soaps are environment-friendly.
These natural soaps have a balanced pH that is good for the skin.
3 Easy Homemade Soap Recipes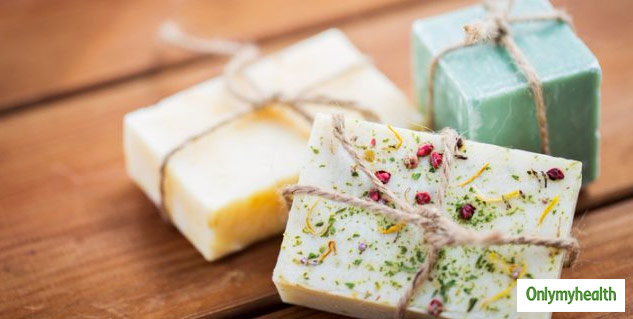 Making soap at home is very easy. We have compiled 3 homemade soap recipes for you. Check them out and make them yourself. Also, you can customize them as per your liking.
Also Read: Know How Soap Kills Virus and Bacteria
Aloe Vera Soap
Aloe vera soap is best for people with dry or sensitive skin.
Begin by wearing gloves and glasses.
Now, sprinkle a few drops of lye in water and stir well.
Allow the lye solution to come to room temperature.
In another bowl, melt coconut oil and shea butter. Mix them well.
Add aloe vera extract and rosemary essential oil for fragrance. Mix again.
Pour the soap mix in the mould.
With a sheet of wax paper, cover the mould and wrap it in a towel.
Leave it aside for 2-3 days.
Homemade aloe vera soap is ready. Did you know that you can also make herbal hand sanitizer at home?
Lavender Soap
If you like the fragrance of lavender, you must make lavender homemade soap. This would leave behind its aroma.
Begin with making lye solution as mentioned in the aloe vera soap.
Melt shea butter and coconut oil in a bowl and add drops of lavender essential oil or lavender buds in it.
You can also add a lilac purple colour to give a beautiful lavender colour to the soap.
Pour the batter in the mould and keep it aside until it is solidified completely for use.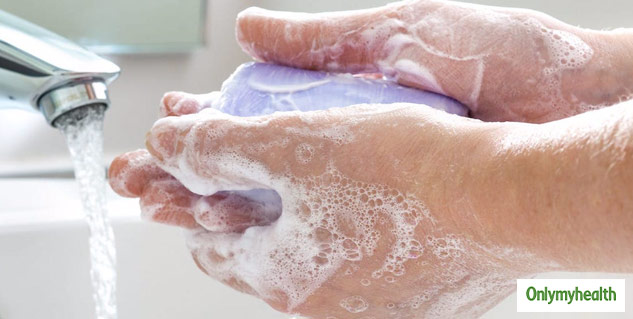 Milk and Honey Soap
This is another moisturising soap that is apt for dry skin people. Also, it is great for winters as it prevents the skin from drying.
Get clear soaps from the mart. Cut them and melt.
To this, add raw honey and a few drops of orange colour. You can also add any essential oil if you like.
Pour this mix into mould and wait for your soap to get ready.
These are really simple recipes that anyone can try. You need minimum equipment and make soap of your desired colour, shape and fragrance. Without further ado, make soap now.
Read More Articles in Home Remedies