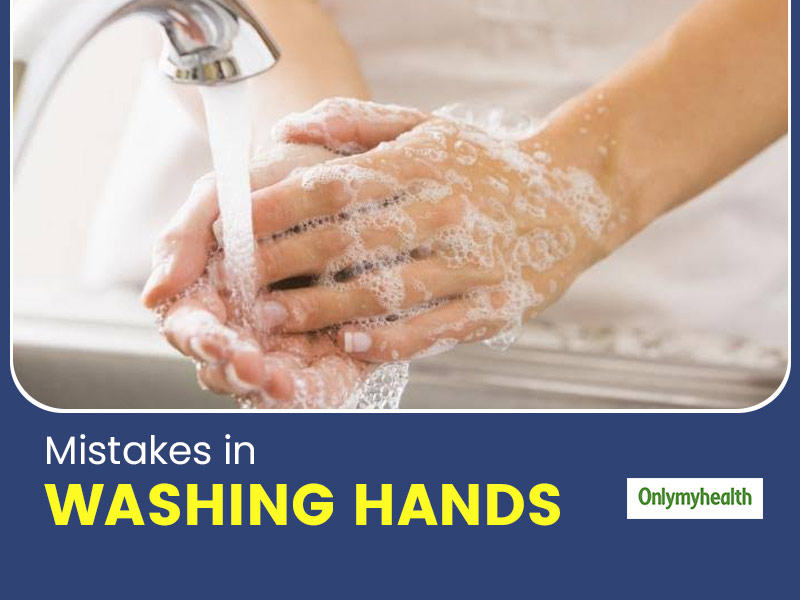 Global Handwashing Day is celebrated on 15 October every year, to remind everyone to wash their hands with soap and water properly. Maintaining personal hygiene is important for your health and body. Catching infections, bacteria and other viruses can destroy your whole well being. Combining good hygiene with a balanced diet and daily exercise can help you in leading a healthy and fit lifestyle. In fact, many diseases like lice, rashes, tooth decay, cholera etc are caused by poor hygiene. Especially due to the pandemic, cleaning, sanitizing and washing your hands regularly has become even more essential for people. You should realise the importance of proper hand washing. Global Handwashing Day spreads awareness about public as well as private health. In this article, you will get to know about the mistakes that people make while washing hands.
Handwashing mistakes
It might seem an easy task but in order to have less hygienic problems, you have to wash your hands properly step by step and keep your bathroom clean too and maintain proper hand hygiene. However, most people make mistakes while washing their hands. On the occasion of Global Handwashing Day 2020, here are 5 common mistakes people make while washing hands:
1. Not using soap
This is the most common and easy mistake that people make. Due to laziness, many individuals don't use soap and simply wash their hands with water. They think that soap doesn't make a big difference when washing their hands and rinsing with water can make their task quicker. You cannot get rid of the bacteria, oil and dirt on your hands with just water.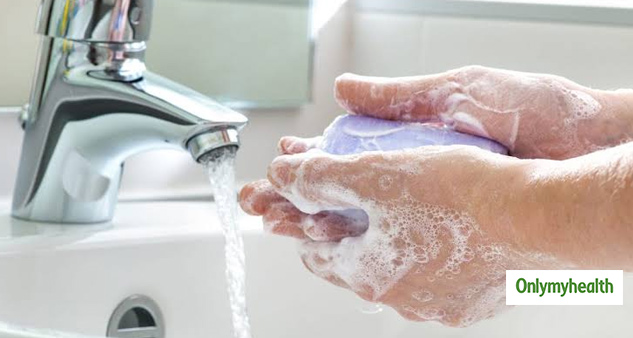 Also Read: Global Handwashing Day 2020: Nothing Is Better Than Homemade Soap, Learn 3 Homemade Soap Recipes
2. Not washing hands for an appropriate time interval
Hand-washing mistakes include not washing them for an appropriate amount of time. Even TV ads promote to wash your hands for a long time. It is highly recommended that you should spend a minimum of 30 seconds washing your hands after using the bathroom. Don't wash for 5-10 seconds only as the germs might not just get out of your skin.
3. Not washing at the right time
Many people make this mistake of not washing their hands at the right time. Make this a rule that you will wash your hands after coming home from outside, post any meal and after going to the bathroom to matter what. Don't skip washing them as it can increase the chance of bacterial infections.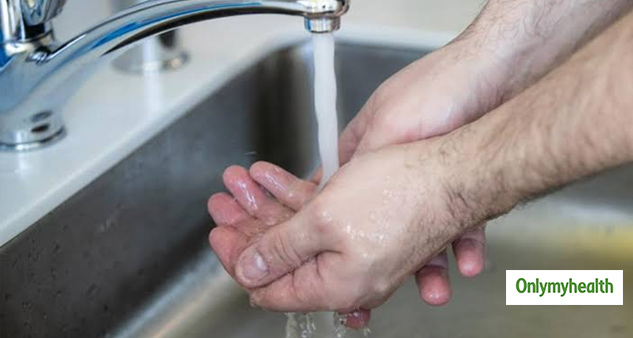 4. Not drying your hands properly
This is something that has a tendency of getting ignored easily. Not frying your hands properly and completely is also essential. Bacteria takes birth mostly in wet or moist locations. Therefore, don't fail to dry your hands completely. Make sure you dry them effectively with a towel.
5. Using anti-bacterial soaps
On Global Handwashing Day, it is also important to remind yourself about using the right kind of soap. You cannot ignore this as it may affect your skin adversely. Recent scientific researches have proved that antibacterial soaps are not effective anymore at getting rid of bacteria. Traditional soaps work better than then and make your hands washed properly.
WATCH: Avoid Dry Skin After Handwash:
Also Read: Global Handwashing Day: Fun Ways To Build Handwashing Habits In Kids
These were some mistakes you should not make while washing your hands. Take care of these things and maintain your personal hygiene in such difficult times. Not just at home, you should take care of these points at your workplace too. Talking about Global Handwashing Day 2020, this year's focus is on the connection between handwashing and food including food hygiene and nutrition. Hence, make sure there is a place to wash your hands before eating/feeding even when you are at your home, office, school or anywhere else.
(Written by Navya Kharbanda)
Read more on Miscellaneous