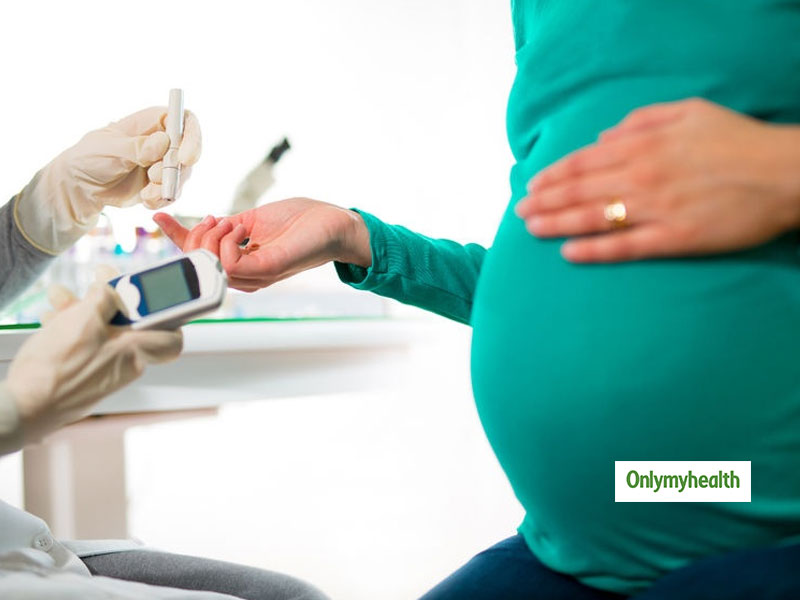 Gestational diabetes occurs in pregnant women and some of the risk factors include obesity.
Many times women fall prey to Gestational Diabetes during pregnancy, which causes a considerable risk for their infants too (at risk of diabetes). During pregnancy, diabetes can be dangerous not only for the woman but also for the baby. However, by paying little attention to yourself, you can not only avoid pregnancy complications but can also give birth to a healthy baby.
What is gestational diabetes?
Keep in mind that it's not necessary to take insulin for gestational diabetes. However, the treatment depends on its condition. A simple blood test can detect this disease. Gestational diabetes can threaten both mother and child during pregnancy or childbirth, and therefore, the levels of sugar in the blood is required to be controlled (healthy). However, when the body is unable to control blood sugar, you develop diabetes.
Also Read: Birth Control Pills And Infertility: Is There A Connection?
Diabetes during pregnancy
In most cases, gestational diabetes occurs at the beginning of pregnancy (it is also not necessary that you may not have diabetes in the late stages of pregnancy). Some women who already have diabetes, do not recognise it. During pregnancy, hormones, such as progesterone and placental lactogen, work in the body as opposed to heat insulin (due to which you may have diabetes).
Your diet and baby's health
Also Read: Kick Counting In Pregnancy: Why Is This Important and How It Helps
Your diet determines your baby's health during pregnancy. In such a situation, contact your dietician for a diet plan. If possible, make a list of your food items and make every effort to control weight.
Benefits of Physical Exercise
Do regular exercise for at least 2 hours per day. Even after a little exercise, your body controls the level of sugar in the blood (by using insulin properly). Walking is also a good exercise for pregnant women, so make sure to take a walk.
Health check-up
Contacting the doctor periodically is significant for you and your baby.
Considering the amount of sugar in the blood, you can also consult a doctor regarding your diet and weight control.
Ultrasound is also an excellent option to test your baby's development.
The critical part of the treatment of gestational diabetes is blood sugar testing. For this, using glucose meter is an easy and safe option.
Check sugar at home (once or twice a day) and consult a doctor in this matter.
By taking a little care, you can control your health conditions, as well as give birth to a healthy baby.
Read more articles on Women's Health