In-vitro fertilization (IVF) is a very effective way to treat infertility problems. IVF has helped many couples to solve their problem of infertility caused by many known and unknown reasons. In this the eggs are fertilized outside the mother's body and then they are implanted back on the woman's uterus. A woman should take lot of precautions during this stage.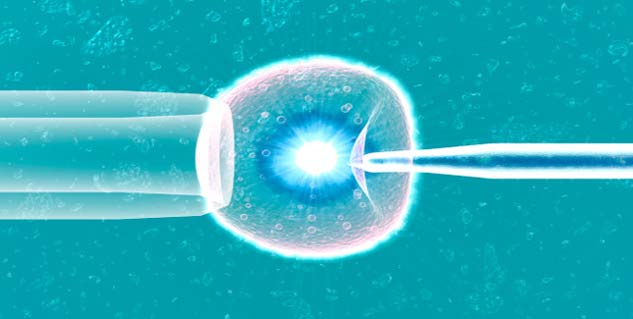 If a woman has undergone IVF, she needs to take proper safety measures so that it increases the chances of it being successful. Some safety precautions which a woman should take after she has undergone IVF:
Avoid intercourse
Avoid indulging yourself in a sexual intercourse. This helps in preventing any vaginal infection and it also helps in healing the woman's ovaries after her eggs have been harvested.
No heavy lifting
Avoid lifting heavy weights. Many doctors ask a woman not to lift heavy items during the two-week wait to find out if she is pregnant. Heavy lifting may strain abdominal muscles that have been stressed by the IVF procedure. Woman should stay away from any tough household work.
No baths
Many fertility doctors caution a woman against taking baths during the two-week wait. A bath may introduce a foreign substance into the vagina and potentially cause infection that may lead to miscarriage. Women are also advised to avoid douching.Patients are encouraged to take showers instead.
No strenuous exercise
Women are advised not to do any heavy exercise or aerobics after the IVF procedure. Light exercise such as walking is recommended rather than running.
Take progesterone
After ovulation, it is necessary to have a proper amount of progesterone in woman's body to maintain pregnancy. Though body produces progesterone, doctors too will prescribe artificial progesterone in suppository or injection form to help make sure that appropriate levels of the hormone are maintained during this time. The injections will continue until the twelfth week of pregnancy, when a woman's body begins producing enough of the hormone on her own.


Apart from the above, a woman is advised to avoid caffeine, alcohol, drugs, and smoking. Also she should be prevented from sunbaths and swimming.


Once a woman has undergone IVF it is very necessary to follow doctor's advice in case of safety precautions. Apart from safety precautions a woman should leave all other worries behind. Try to be happy and cheerful after IVF to experience the joys of pregnancy.
Image Source: Getty
Read more articles on Getting Pregnant.