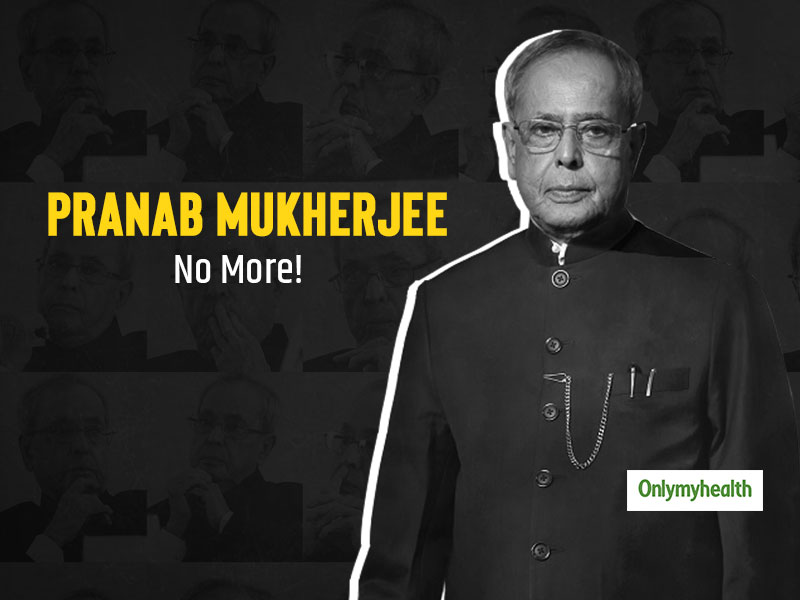 Former President Pranab Mukherjee Passes Away At 84! He was admitted to hospital on 10th August and had a brain surgery.
Pranab Mukherjee No More! Former President Pranab Mukherjee's health had worsened at Delhi hospital after a lung infection. He had been on ventilator support. Corona virus-infected Pranab Mukherjee had undergone brain surgery at the Army Hospital (on August 10). According to the information, this surgery had been done to remove a blood clot formed in the brain. 84-year-old Pranab Mukherjee, who was the President of the country from 2012 to 2017, tweeted on Monday (10th August), "I was found COVID-19 positive when I came to the hospital for a different job." I request to the people (who came in contact with me) last week to go into isolation and get themselves COVID-19 tested.
Sad to hear that former President Shri Pranab Mukherjee is no more. His demise is passing of an era. A colossus in public life, he served Mother India with the spirit of a sage. The nation mourns losing one of its worthiest sons. Condolences to his family, friends & all citizens.
— President of India (@rashtrapatibhvn) August 31, 2020
Earlier, President Ramnath Kovind wished him a speedy recovery
President Ramnath Kovind had wished for Pranab Mukherjee to recover soon. He spoke to Mukherjee's daughter Sharmistha Mukherjee and inquired about his father's health. Rashtrapati Bhavan tweeted, 'The President talked to Sharmishtha Mukherjee and asked about the health of her father, former President Pranab Mukherjee. The President wished him good health and speedy recovery.
President Kovind spoke to @Sharmistha_GK and inquired about the health of her father, the former President Shri Pranab Mukherjee who is hospitalised after being tested positive for COVID-19. The President wished him a speedy recovery and good health. @CitiznMukherjee

— President of India (@rashtrapatibhvn) August 10, 2020
Also Read: Lockdown 5.0: Know Why Cancer Patients Should Not Delay Treatment
Brain Tumor Symptoms and Treatment
Many diseases are so severe that if they are not treated in time, they can be fatal. One of these is a brain tumour. Stay alert from increasing pressure: If you have headache, dizziness, nausea and vomiting for several days, then it could be brain tumours. If you are suffering this kind of situation for the last few days, get it checked immediately. Understand by signs: The severity of brain tumours can vary according to the size, position and rate of growth of the body.
Take help of these tests: If a brain tumour is suspected, the doctor can suggest these tests and procedures-
Neurological exam imaging tests: These include computerized tomography (CT) and positron emission tomography (PET), biopsy.
Timely treatment is necessary: This diagnosis shows the stage of the tumour, so do not delay in getting the diagnosis. Some tumours are so malignant that patients die within 9–12 months of diagnosis. Timely diagnosis and treatment significantly increase the chances of recovery.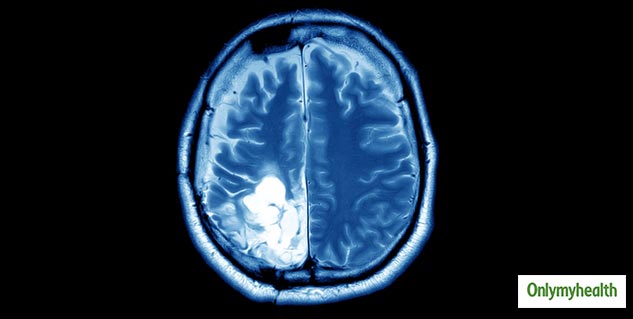 Treatment options: Treatment of brain tumour depends on its type, size and condition, along with your overall health (and your priority is also taken care of). Surgery and some therapy are used in it.
Surgery: If the brain tumour is in a location where the operation is possible, then surgery is chosen. Surgery can be risky when the tumour is in a sensitive part of the brain. In such a situation, the tumour will be removed as much as the operation is safe. This helps reduce symptoms.
Chemotherapy: Chemotherapy uses powerful chemicals that interfere with cell division by affecting proteins or DNA, thereby destroying cancerous cells.
Radiation therapy: Radiation therapy uses high energy beams such as X-rays or protons to destroy tumour cells.
Target therapy: In this, cancerous cells are destroyed without damaging the healthy cells. Its side effects are also less.
Conclusion: The government health department is worried about the prevailing corona infection around the world. Stringent steps are necessary to prevent this, but you cannot ignore other health problems due to this.
Read more articles on Cancer