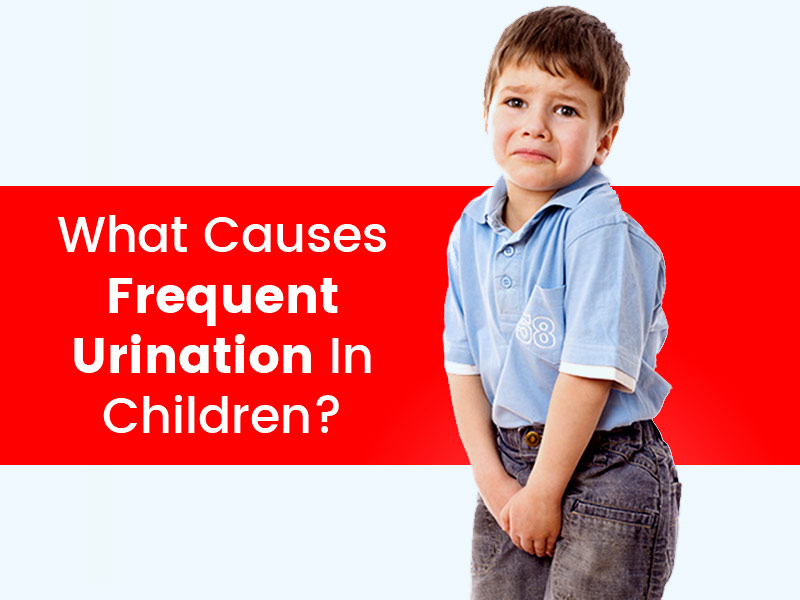 You might find it very normal and common for children to urinate during the night. It might also be possible that they urinate frequently or lose control over their urge to urinate in the day time. But all of this might now always be common for children. If the children are having difficulty to control the urge to urinate then this could be because of some health issue. Urinating without any specific cause can lead you to health complications and thus you need to take care of certain symptoms and conditions regarding their health. Read this article on problem of frequent urination and children to know about problems that might accompany with it.
What is Pollakiuria?
Pollakiuria is the name of the disorder or problem that leads children to urinate frequently at any time in the day. Urination without any specific cause can be especially developed in children from age 3-5 years. We spoke with Dr. Kishan Lal, Senior Urologist from Ivory Hospital, Greater Noida to learn about this condition in detail. He explained that this disease can also happen to teenagers. They can also develop this condition but it is comparatively less likely that they happen to fall for this disease.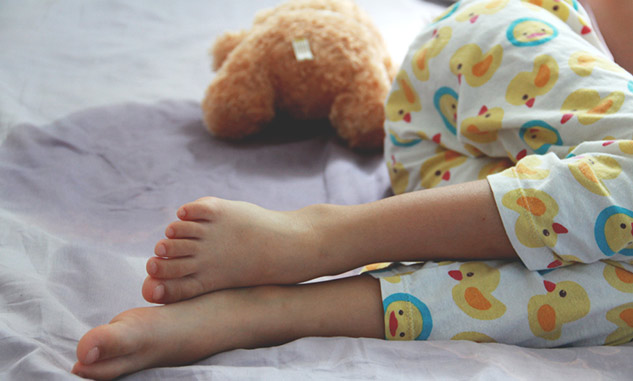 Symptoms of Frequent Urination of Children
If you look at condition for frequent urination, it is not just 4-5 times in the day. It is very normal because the urinary bladder size might differ of every individual. If it becomes more than 10-12 times in a day, then it can be related to Pollakiuria. According to expert, typical urge to urinate in kids during the day is somewhere between 4-7 times in a day. If your child is going to toilet more than this it can be problematic. In terms of severe urination problem, this might even go unto 40 times in a day. Also, the child might not be able to control the urge and therefore wet their pants or urinate on the bed.
Also Read- Teeth Grinding At Night: 6 Ways To Prevent Bruxism
What causes frequent urination in Children?
There could be many conditions that might result to frequent urination in children in the day. Pollakiuria can be caused because of feeling extremely stressed and then children may urinate. There might be a big change in the episode of pollakiuria as it triggers the symptoms of the problem. Here are some causes that might be affected because of frequent urination in the day-
Here are some possible triggers that might be caused because of pollakiuria-
Moving into trouble in the new home
Getting in trouble at school
Getting bullied by mates or other students at their school
Due to pressure of having a sibling and then getting a stepparent
Losing a closed one or any family member
Parents getting divorced or feeling worried about the same
These were lifestyle triggers that could affect children that could trigger this problem. It does not happen over a day, there are problems that take place in terms of trips, emotional background and other things that might cause a problem. But there are some health conditions that could also cause mental and physical triggers. Here are the following-
Anxiety disorder
Non-bacterial cystitis
Changes in chemicals in the body
Eating more salt and salty food items
Increase in the levels of calcium in the urine
Tic disorder that includes Tourette's syndrome
Inflammation in the urethra or bladder

Risk Factors of Frequent Urination in Children
According to our expert, Piquant urination in children can occur because of heightened awareness in their bladder. This means that their bladder are always filled up with urine produced by the kidneys. It makes the urinary bladder expand in a way that the children cannot hold their urine for much longer in their body that leads them to pollakiuria or frequent urination problem in the day. If your child has pollakiuria then they are mostly aware of the situation where the bladder is filling up. There is no such risk in the initial condition.
Also Read- 4 Things That Happen In Your Body When You Smoke
Effect of Pollakiuria on Children
The child does not feel any pain when they urinate
The urine is not particularly smelly, dark or of abnormal color.
Your child urinates a lot more during the day than in night
Child is not drinking large amount of water but still has problems
You child appears to have fever, rash, infection or any symptoms of underlying health condition
Your child has not lost a lot of weight recently
If your child is having any of these conditions but still getting frequent urge to urinate then the most definite cause of this problem is pollakiuria. Get it diagnosed by an expert for confirmation and treatment.
Picture Credits- pixabay.com