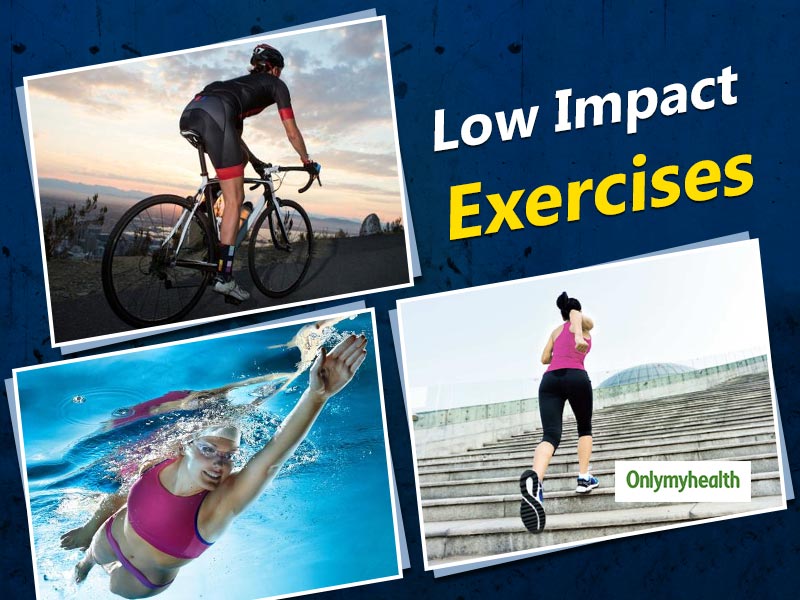 There are times when we end up injuring ourselves as well. It has to be noted that while intense workouts are seen as effective in burning fat, they necessarily don't have to be high impact. There are many low-impact exercises one can turn to if they wish to do lighter yet effective exercises. Those recovering from an injury would be happy to note that as per an INSIDER report, which quotes Taylor Hynes, a certified strength and conditioning coach, low-impact workouts effectively reduce the risk of external "pounding, shearing, or jarring forces upon the body's joints".
Fitness enthusiasts worrying that these exercises might not help them fry calories as much as they did before, must know that it does not mean that the exercises will be low-intensity. One can carve their muscles with these five low-impact exercises that lead to maximum calorie burn
Swimming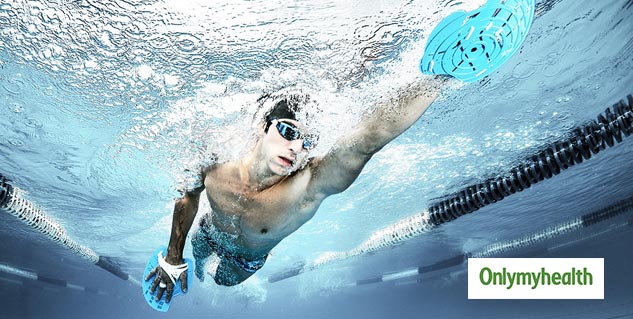 Water is denser than air and as you glide in water it will work up your major muscles, such as your back, shoulders, core and glutes. Do a warm up of sorts with a fast lap, and then follow it by one leisurely lap for 10 sets each.It must be noted that the calorie count may vary depending upon the person's weight.
Calories burned: As per Harvard Health Publishing, A person weighing 125 pounds could fry about 180 calories a minute in half-an-hour. However, a person weighing 155 pounds could burn 223 calories in a 30-minute session, as per the publication.
Rowing
Use a boat or a rowing machine, this exercise is a great way to work up your arms, legs, back and core muscles. However, it is very important to maintain form as the intensity increases. Push with your legs first so that the arms and back follows smoothly instead of the other way around. This will help reduce the risk of injury and ensure you are safe.
Calorie burned: A 125-pound person can fry 210 calories in a 30-minute session while 260 calories can be burned by a 155-pound person for the same duration, according to Harvard Health Publishing.
Also Read: 7 Fitness Beliefs That Are Actually Myths!
Cycling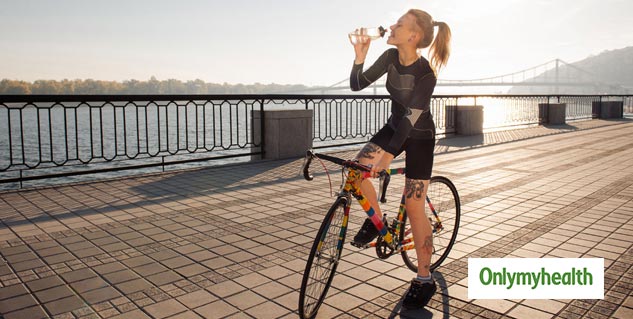 While Cycling, one is in full control of their movements including choice of terrain, speed, resistance level and how hard are they taxing their muscles. However, one should consult the instructor for a proper form so as not to irritate the joints.
Calories burned: Bicycling at 16-19 mph for a burns 360 calories for a 125-pound person in a 30-minute session and 446 calories for a 155-pound person in a 30-minute session.
Stair Climbing
Climbing stairs can actually do wonders for those who have no access to training equipment and other necessities. Stair climbing works on the muscles which are used for doing squats and lunges. Run or walk up briskly for 30 seconds and then walk down to the bottom six to eight times.
Calories burned: As per Stepjockey, one can burn nearly 0.17 calories for every step they climb. It is safe to say that one can fry about a calorie and a half for every 10 upward steps they take.
Also Read: AMRAP Workout: The Latest Trend In The Fitness Industry
Walking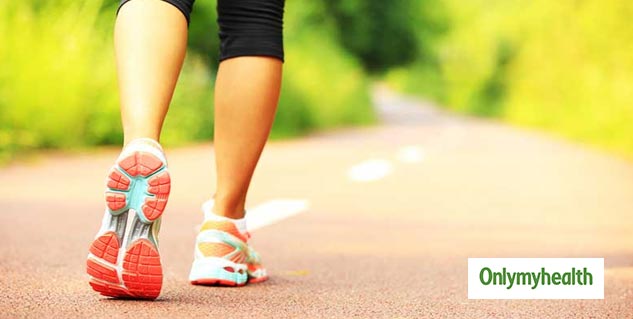 If low-impact exercises also do not appeal to you then American Council on Exercise recommends walking.
Calories burned: An average person can burn up to 3500 calories per week, which is the equivalent of 1 pound of fat burning with as many as 10,000 steps a day.
The council added that keeping a count on calories and exercising does not necessarily mean good fitness, one should also have a balanced diet and keep a positive attitude.
Read more articles on Exercise and Fitness