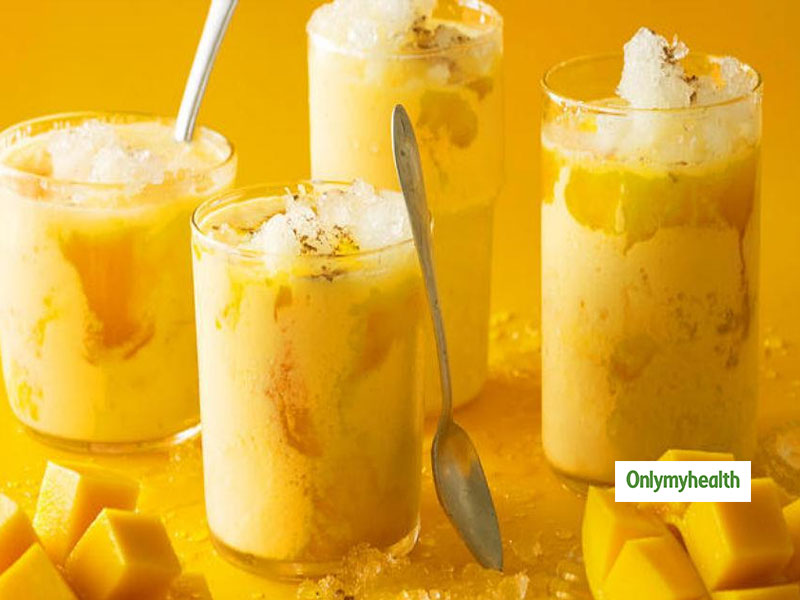 Summers not only comes up with scorching heat but also it is the time of King of fruits: Mangoes to rule the heart of people with its great taste. As a kid, your father had greeted you with this delight. Such memories are always cherishing because you not only have great taste but also with the great man. One is never too old to enjoy mango beverages. Apart from being mouth-watering drinks, they are healthy too. Mangoes are a gift of nature in the summer, not only for its delicious taste but also for its numerous health benefits in the harsh weather. But unfortunately, when it comes to delicious beverage recipes from mango, we load them with sugar making it very unhealthy for both diabetics and non-diabetics.
This Father's Day take your dad on to a cherishing journey of nostalgic mango beverages with Nature's best sweetener and wonder leaf stevia. Zero Calorie, Plant-based and Great tasting Stevia is fast catching pace as the most preferred Natural Sweetener. It has no glycaemic load, is tooth-friendly and safe for diabetics and the entire family. With this perfect natural sweetener, you can displace sugar, carbohydrates, and calories to make your Dad's diet healthy. With these stevia sweetened mango recipes, it is time for you to relieve those childhood moments again in a healthy style, says eminent Nutritionist and Fitness Trainer Iram Zaidi.
READ: These 6 Fruits Treat Cold and Flu Better Than Medicines
MANGO LASSI (No Sugar Added)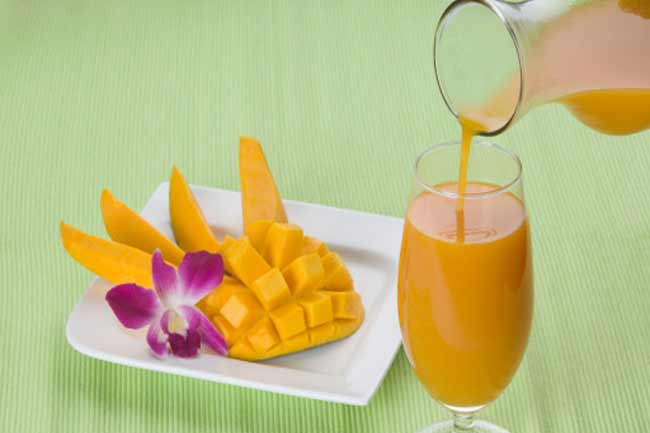 Ingredient (1 Serving)
1.Mango pulp/mango slice-1cup (100g)
2.Curd-1/2 cup (50g)
3.Water-1cup (100g)
4.Cardamom powder-1 teaspoon (0.5g)
5.Sugar-free green- 3 scoops
Recipe
1. Pour mango pulp in a blender and add curd, cardamom powder, water & sugar-free green.
2. Blend it for 2 min or until it forms a smooth blend.
3. Pour the blend in a glass, garnish with few mango cube shape pieces.
Mango Ginger Lemonade (No Sugar Added)
Ingredient (1 serving)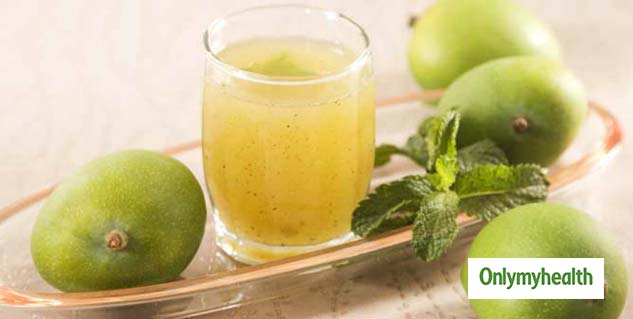 1.Mango puree -1/2 cup(50ml)
2.Water -2cup (250ml)
3.Ginger shredded -1 teaspoon
4.Sugar-free green- 3 scoops
5.Lemon juice -2 Tablespoon
READ: Cholesterol In Eggs May Raise The Chance Of Heart Disease, Says Study
Recipe
1. Take half a cup of water in a pan and add 1 tsp fresh ginger.
2.Simmer for 10 minutes at low heat then keep aside and steep for another 30 minutes.
3.After 30 min strains the ginger extract in a bowl.
4. Add lemon juice to it, then add mango puree, 3 scoops sugar-free green & remaining water (cold).
5. Mix all ingredients with hand or blend for 10-20 sec.
6. Pour the mixture into glasses and garnish with a mango slice.
7. Add ice cubes for an extra chilled drink.
Mango Shake (No Sugar Added)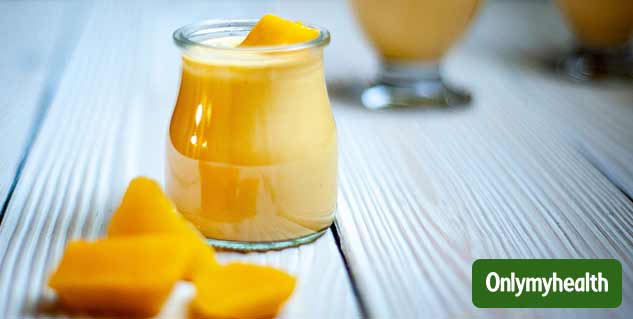 Ingredient (1 serving)
1.Milk 1cup (125ml)
2.Mango slices 3/4cup (100ml)
3.Sugar-free green 3 scoops
4.Almond 2 pieces
5.Raisins 4 pieces
Recipe
1.Chopped mango slice into small pieces.
2. Add mango pieces, 3 scoops of sugar-free green & milk into the blender.
3. Blend until everything mix uniformly.
4. Pour shake into the glass and garnish with chopped almonds and raisins.
(The author is a nutritionist and fitness trainer based in Delhi)
Read more articles on Healthy Diet