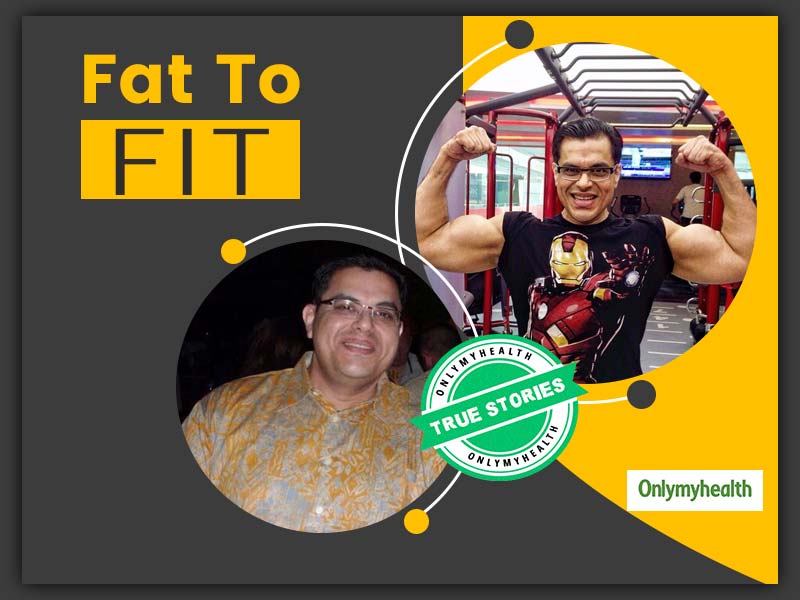 Fat to fit body transformation: With a 24*7*365 schedule and attending medical conferences to performing surgeries, Dr Ashish Jain is an instance when it comes not only to the fitness levels that he maintains but also to the coveted work. A renowned orthopaedic surgeon based in Mumbai, and a brand ambassador of the Fitindia campaign, Dr Ashish has done some outstanding job in his field. Let us know more about his idea of fitness. What is Fitness? In a nutshell, it is a state of being physically healthy and fit. However, this should include mental and emotional health, as well.
A peek into Dr Ashish Jain's FITNESS ROUTINE
The road to Fitness needs the endurance of a marathon runner and not the burst of a sprinter. Dr Ashish Jain is a firm believer in the concepts of Body Sculpting almost to the level of Progressive Resistance Training. Dr Jain always has a plan for the week, based on his surgeries and schedule. It helps him decide his pre and post-workout meals.
Dr Ashish always loved the gym with its weights and machines. He does split body part routines four days a week, with two days of only cardio. And the 'post weight training Cardio' incinerated his fat much more effectively. He was always a foodie, and that explains his Obesity from the start. But over the years, he has trained his mind to 'Stop being a Slave to taste'.
Also Read: Stop Believing in These 5 Diet Myths to Boost Healthy Weight Loss
Dr Ashish Jain plans his diets for the entire day based around his exercise routine. He often eats the same foods repeatedly day after day as part of his diet plan. Dr Jain prefers a morning workout so that he has the entire day for his work and evenings for his family. He sometimes feels he gets his body to the gym even without his brain waking up (and it works). Over the years, Dr Jain has come to realize that diet (80%) and exercise (20%) are the cornerstones of every fitness plan. These have been researched and studied extensively before coming up with guidelines for us all.
His fitness routine hinges on the following principles
Consistency
Smart (Intense) Workouts
Disciplined Nutrition
The constant hunger for Improvement
MY idea of a FIT Me: Dr Ashish Jain
Thinking about Fitness, Dr Jain wants the following
Whenever I see myself in a mirror, I should feel happy every time.
Boundless energy levels throughout my day.
A body that keeps up with my thoughts and actions without pains and aches
Absence of ailments and diseases.
A sense of Positivity that flows out to all I meet.
What is the bare minimum to lead a healthy life?
The bare minimum for fitness is healthy food choices and regular exercise. Be perplexed about your health to the extent of being marked as 'self-centred and selfish'. The people will ask you "Why you are doing this?", and once the results are apparent, they want to know "How to do this?". Stay focused, and stay hungry. Yes, life is to be enjoyed, but remember Nothing Tastes as Good as being Fit feels.
Fitness Tip by Dr Ashish Jain: What works for one may not for someone else! Hence, there are things to be careful about! Just follow the beliefs and find your twist to it. Motivation gets you ignited, but Habit keeps you going. Consistency and faith is the key as it will eventually take you to the endpoint. Focus on the process and not the goal.
Read more on Weight Management