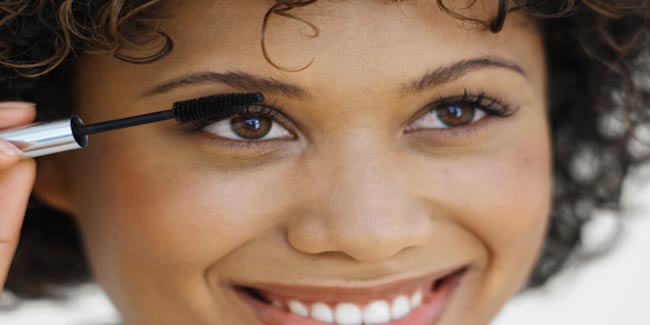 Dark skinned women can look fierce, and fabulous with the right eye make-up. Learn how to choose and apply make-up for dark skin.
The advertisements in beauty magazines and commercials on TV are populated with fair-skinned models showcasing the latest make-up products. For us, the dark skinned women; it may be hard to figure out the right make-up to wear when our skin tone isn't represented in media.


We may easily fall prey to applying wrong make-up, we may do it the way fair-skinned women do. Or, we could learn to choose and apply make-up that will make us look luminescent and beautiful. When it comes to eyes, eye make-up can enhance our beauty and provide a way to express ourselves regardless of our skin tone.

Unlike the popular belief, dark-skinned women can wear a number of eye-shadow colours. What we choose depends on the look we are looking at- bold, classic, or fresh. So ladies, get ready to draw all eyes in the room with your pretty and polished eyes.

How to Choose Eye-Shadow Colours for Dark Skin
For Everyday Wear- A rich-hued, powder-based shadow will subtly flaunt what you have got without making too much of a statement. Powders shadows show up better on dark skin, so, you must add gradually to get just the amount of colour you crave. If you are a South Asian or Latina woman, try champagne shades; while African-American women can go for coral-based eye shades.

To Look Pretty in Pink- Pink shadow can brace your look perfectly for spring. Pick a bright pink eye shadow that will stand out against your dark skin. To avoid looking overdone, apply the colour just to your lids. Do not, we repeat, do not go above the crease with your makeup brush. To end up looking even hotter, add a touch of bright pink shimmery gloss.

To Go Golden- Golden eye shadow looks exceptionally exotic on deep-hued skin. To enhance your skin tone, wear a bit of shadow primer to help the colour stand out. Start with a champagne-hued cream shadow; tap it lightly from your lash line up to your crease. Blend a shimmery powder over the cream.

While buying eye shadow, look for coppery-bronze powder which will look drop-dead stunning against your dark skin. When applying the bold gold on eyes, go subtle on your lips.

To Get Frosted- Make your precious peepers stand out in the crowd with shimmery white and silver eye shades. Apply these hues with a double coat of black mascara for daring contrast. Try spring-inspired pastel hues to freshen up your look. Pair a lighter eye shadow with an ensemble in a bolder version of the hue.

How to Apply Eye Make-up on Dark Skin
Dust eye shadow over the eyelids with an eye shadow brush. Stick with dark brown, tan, and bronze to go for a neutral eye shadow look. These shades will complement your dark skin tone. Blend the darkest colour into the crease to create a smoky eye look. Use highly pigmented colourful eye shadow if you want more colour. Avoid wearing sheer eye shadows which do not show up well on dark skin.

After applying the eye shadow, swipe eye liner across your top eye lid. Lining all the way around your eye will provide a bold look. Choose a dark liner of brown or black colour; they go well with dark skin. Lighter shades won't do your beautiful eyes any justice.

Finally, sweep your eyes with black or brown mascara over the top and bottom lashes. The darker the mascara, the bolder it looks. If you are going out in the sun, wear waterproof mascara- it won't melt down around your eyes.

Whether you are attending an evening gala or prepping for a date with the one you love, you too can create an eye-popping metallic look that is fierce, fabulous and complements your deliciously dark and beautiful skin tone.
Read more articles on Eye Make-up.