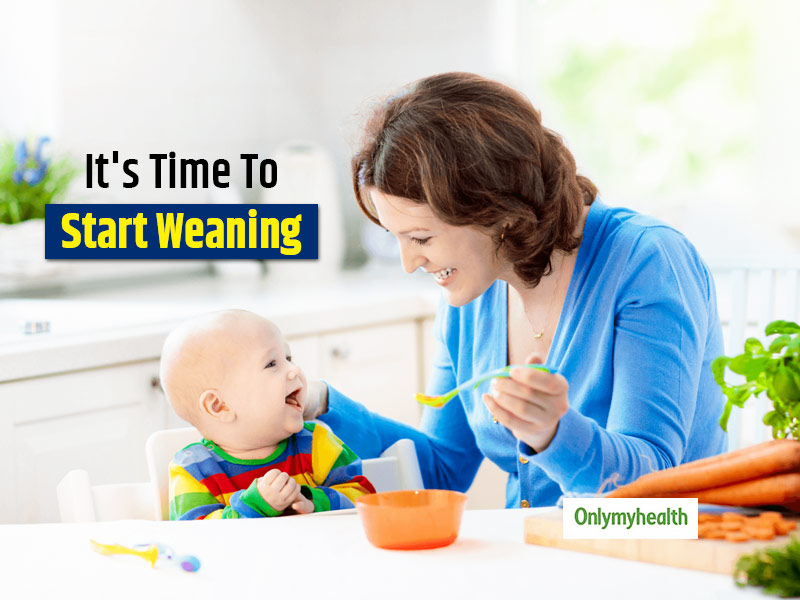 If you are new parents and don't know much about weaning, here are some ways to wean a baby by paediatrician and neonatologist.
Weaning can be an exciting and sometimes daunting time for parents as they introduce their baby to the world of solid food. The advisable age when you can start weaning your baby is at about 6 months. Health experts around the world including Dr. Prashanth Gowda, Consultant Neonatologist & Paediatrician at Motherhood Hospitals, Sarjapur, Bangalore agrees that weaning at around 6 months is the healthiest option for all babies. Let us tell you all the ways to wean a baby.
How to wean your baby?
A lot of new parents do not have a clear idea of weaning. So, here is the step-by-step guide through the weaning process for them. Follow all the instructions given here on ways to wean a baby.
Allow sufficient time for feeding: As the baby has only had mother's milk or formula milk that comes from a teat or nipple continuously. Your baby needs to learn to move solid food from the front of the tongue to the back to swallow it. The food tastes and feels different it's bound to take time. You must introduce them to solid food at the time when you both are in a relaxed mode.
Never add any solid food including biscuits or rusks to your baby's bottle as this can cause choking and can damage teeth. If you wish to feed something to them, make homemade baby food and feed something only with a spoon.
Ensure that all the tools or utensils that you are using to feed your baby are completely clean. Sterilise all the utensils two times to doubly ensure that they don't have any germs or bacteria on them. This also reduces the risk of a bacterial infection or food poisoning in kids.
Always be physically present with your child when he/she is eating to see that they don't choke. Carefully watch them as they eat.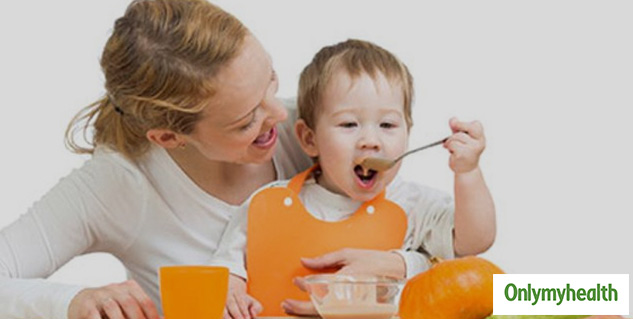 Do not rush or 'force-feed' them. Most of the kids know that they have eaten enough and there is no more space in their tummies. Do not spend a lot of time persuading them to consume something as they are super quick to understand that refusing food would get the attention of their parents. They may also do this in order to get a sugary dessert in place of a savoury meal.
If the baby looks interested in eating food all by themselves, let them do this. It is a good thing and you must encourage them by providing them tools like a special spoon or a glass to feed themselves. It may take some time but in the end, it is all worth it.
Homemade foods offer a greater range of tastes and textures and will help to get your baby used to the taste of home-made meals. They are easier on your pocket and you know exactly what the ingredients are.
As soon as the baby turns a year older, you would want to add a variety of foods to their plate to have a taste of different foods. You can introduce three meals a day pattern to them. Add varied foods to form a balanced diet for babies to enjoy food while getting the necessary nutrition.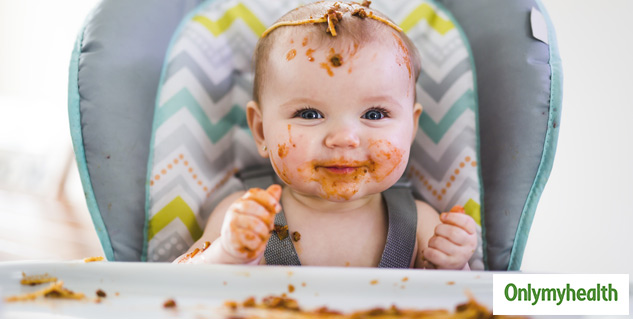 How to Wean Child from Breastfeeding?
Here is a list of foods that you can start giving to your baby after six months. These foods are soft and easily digestible.
Soft cooked potato, carrot, broccoli, cauliflower, turnip in sticks, etc. You can also mash them and then feed them.
Fruits like banana, soft pear, well-mashed apricots, tinned peaches, etc. can also be given.
Give them unsweetened custard. Do not add sugar to their custard.
You can also give them plain yogurt, preferably homemade curd or yoghurt.
Mashes cooked rice with milk.
After a couple of weeks
You can start adding foods with different textures and tastes to their plate. Just mash everything well and spoon-feed them. Slowly increase the number of meals to 2 to 3 meals a day. Besides, encourage them to have water or milk from cups.
About 7 months
After the baby is older than six months, you can simply mash the cooked or ripened foods and fruits using a fork and give them to the baby. After reaching this age, the baby would most probably be eating more than earlier. Upon increasing their solid food intake, they would naturally reduce the breastmilk but you may continue to feed the mother's milk or formula milk if they demand. It is only good and you can feed them for two years.
Also Read: Say No To Packaged Baby Foods, Feed Your Baby This Homemade Multigrain Baby Food
From 9 months
After this age, you should start giving them three meals and two snacks. Also, you can switch from mashed to chopped foods if they are comfortable in chewing the food.
Foods to avoid giving your baby while weaning
Salt- Do not add any salt to foods for babies as their kidneys are not fully developed.
Sugar- Do not add sugar to the food or drinks you give your baby. Sugar could encourage a sweet tooth and lead to tooth decay when the first teeth start to come through.
Honey- Don't give honey before your child is 1 year old, even for easing coughs. Honey can contain a type of bacteria that can produce toxins in the baby's intestines and can cause a very serious illness (infant botulism). After the age of 1, the baby's intestine matures and the bacteria are not able to grow,
Nuts- Whole nuts of any kind are unsuitable for children under the age of 5 years because of the risk of choking.
Conclusion
These were some of the expert-verified tips for new parents on how to wean child from breastfeeding. This is a very simple guide that would help parents understand the process better and allow the child to have solid foods. You must consider these tips for weaning off breastfeeding and starting solid food.
Read More Articles in Children's Health