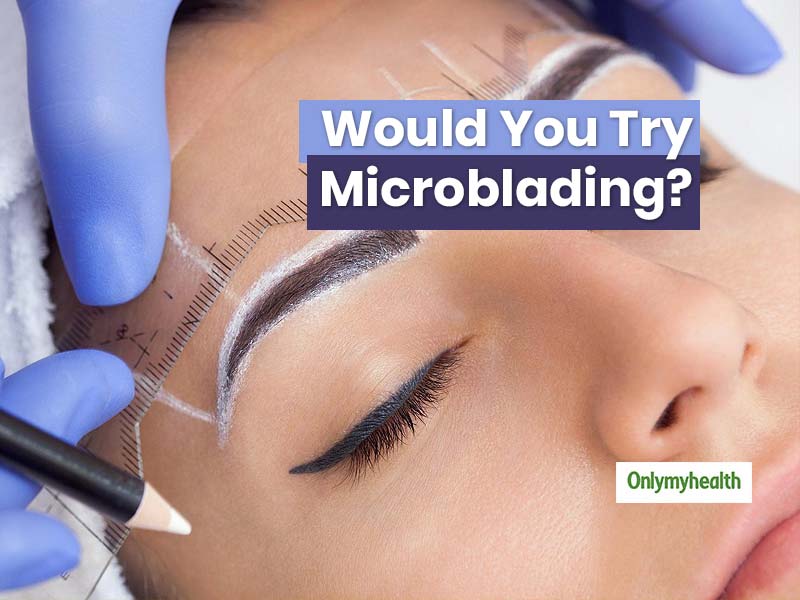 Beautiful, thick and well-shaped eyebrows can drastically change the look of the face, especially of women. Eyebrows are a part of grooming that needs to be taken care of. You must have admired the eyebrows of your favorite celebrities and longed to have the same or nearly similar brows. You can now achieve the eyebrow shape that you've always dreamed of with microblading. This technique is less painful as compared to threading. Also, you do not need to visit the salon for your brows after getting this treatment! Sounds fascinating, isn't? Know all about this technique and you'll forget plucking or threading.
What is microblading?
Microblading is a form of eyebrows architecture, which is about creating the best eyebrow shape for each face. With the utmost precision, a device that effectively acts like a pen is used in it. This pen has a nib blade with 10-12 small needles that do not penetrate the skin, just scratching the surface delicately. It simply fixes the epidermis layer around the eyebrows and gives it a better and better shape. At the same time, giving eyebrows a long lasting look. At the same time, many methods of techniques can also be used. Such as coloring eyebrows etc.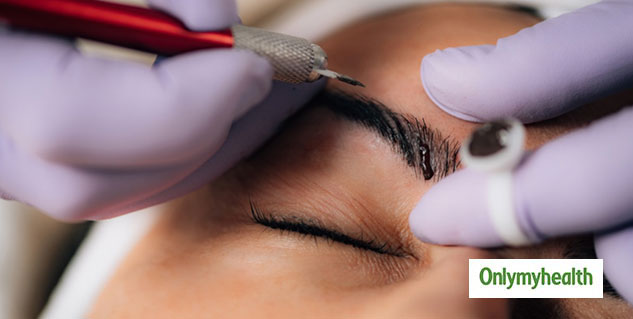 How long does microblading last?
After microblading, you will not need any touch-ups in eyebrows in about a month. Typically, microblading can last from 12 months to three years depending on your lifestyle and skin type. For people with slightly oily skin, it can last up to 12 months, while for people with normal skin, it can last up to 18 months. At the same time, keep a distance from sunlight to prevent eyebrows after microblading, as this can reduce exfoliants such as retinol and glycolic acid near your eyebrow.
Also Read: Ease The Post Eyebrow Threading Pain With These Home Remedies
Is Microblading Safe?
It doesn't hurt, but you might feel a bit of sensitivity for a while. This process is not painful. At the same time, eyebrows are massaged before this process begins. At the same time, there is sometimes the sound of blades, which people consider scary, but there is no need to fear much. Furthermore, the whole process is very fast and quick.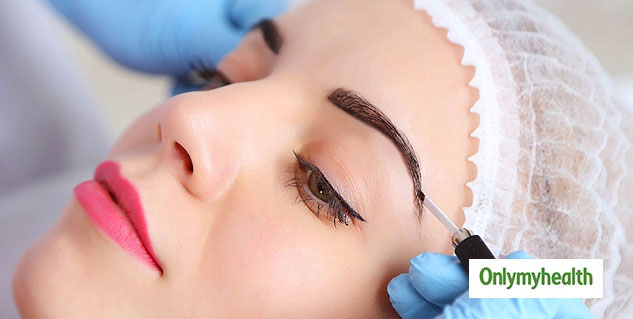 Also Read: Is Getting Artificial Nails Safe?
Important Things To Keep In Mind Before Going for Microblading
Do not get wax done one week in advance.
Neither sit in the sun nor get out in the sun two weeks ago.
Do not get any type of facials.
Stop using any retinol or vitamin A product one month before
Do not exercise after the treatment.
Do not take botox three weeks in advance.
Do not consume olive oil or vitamin E a week in advance.
Do not wax or color your eyebrows three days in advance.
Do not drink alcohol 24-48 hours before getting it done.
Do not take aspirin or ibuprofen 24 hours before
Read more on Fashion and Beauty