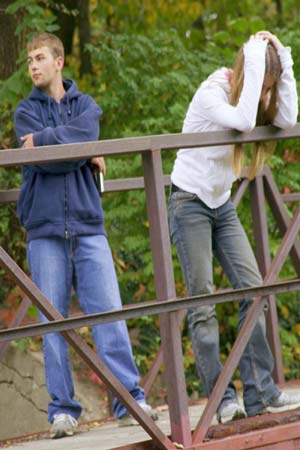 Here are some of its effects of teenage pregnancy that must be well understood to reduce the occurence of teenage pregnancy.
Teenage pregnancy is a serious medical issue that influences the future of woman. All teen pregnancies are dangerous because every teen lacks the skills that are needs to handle oodles of stress that pregnancy brings along. Not only does a teen pregnancy impact the mother, it may also impact the baby. According to the U.S. Centres for Disease Control and Prevention, babies born to teenage mothers may have a weaker intellectual development and medical as well as behavioural issues as they grow up. Here are some of the effects of teenage pregnancy.
Emotional Crisis
A pregnant teenager will suffer from an emotional crisis soon after the positive pregnancy test as most teenagers do not indulge in sexual behaviour with clear plans about the future. This emotional crisis, which can be seen in the form of stress, depression, lack of acceptance medical care etc. The emotional crisis may lead to rash behaviour such as making attempts to self-abort the baby or commit suicide.
Medical Complications
Considering that a teenager's body is not as developed as that of an adult, medical complications in the baby and the mother are inevitable. According to the American Academy of Child and Adolescent Psychiatry, most teenage mothers avoid seeking medical help and end up suffering from medical complications such as anaemia, high blood pressure, toxaemia, premature birth of baby and placenta previa. It is of utmost importance for a woman to go through medical care to put the complications away.
Drugs & Smoking
Drug use as well as smoking during pregnancy is problematic during pregnancy and most women end up smoking or drinking to be oblivious to family hostility. If the teenagers was smoking even before getting pregnant, she will surely find it difficult to quit for teenagers have a weak willpower.
Exhaustion
Exhaustion is a common effect of pregnancy. A pregnant teen must make arrangements to exercise during pregnancy, however, if she experiences exhaustion, it is only a part of pregnancy that doesn't require much worry. A pregnant teenager must get a minimum of 8 hours of sleep during the pregnancy term.
Neglect of the Baby
Once the baby is born, the mother may not be willing to give the baby the undivided attention it needs. Moreover, a teenage mother lacks knowledge about how to take care of the baby and will overlook neonatal care completely. Considering that she is a teenager, she may get annoyed when not given enough freedom to interact with her friends.
Read more articles on Teenage Pregnancy.