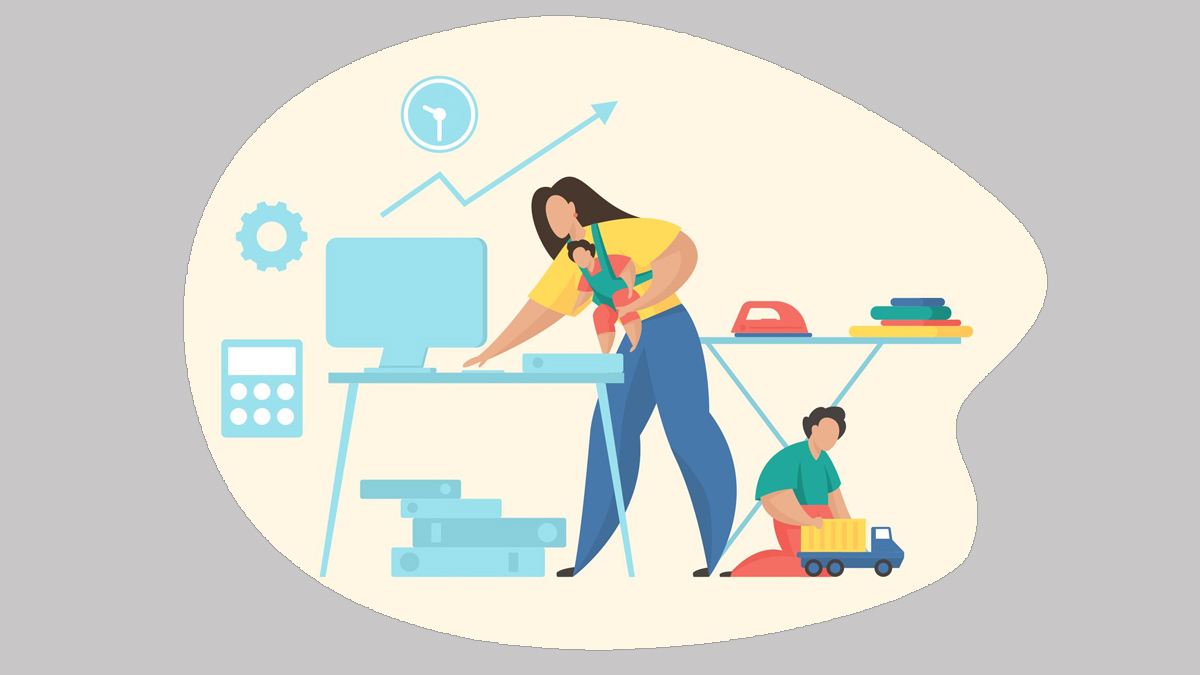 Working from home has become a new normal in time and today. It cannot be termed as to if this was a boon or Bane of Covid-19 on us. While working from home is a teensy bit lenient, it can also be severely excruciating. With work from home on the line, there are no apparent working hours. People are working in and out around the clock. This tends to have a negative impact which may not be seen initially but sure is an un-ignorale one. Yes, by this we mean mental health and well-being.
Keeping this in mind therefore, it is extremely vital to take care of your mental health along with the physical health while working from home. The scare of Covid-19 is still not gone and the fact that monkeypox could be considered a pandemic too, we know that work from home is here to stay. Therefore, it's suggested that you chalk out a healthy plan so that you not only work efficiently but also while taking good care of your mind and body. A few things to keep in mind as you work from home are:
Build a permanent work station
Set stringent work hours
Invest in productivity enhancing equipment
Take regular breaks
Create a morning routine
Find ways to stay motivated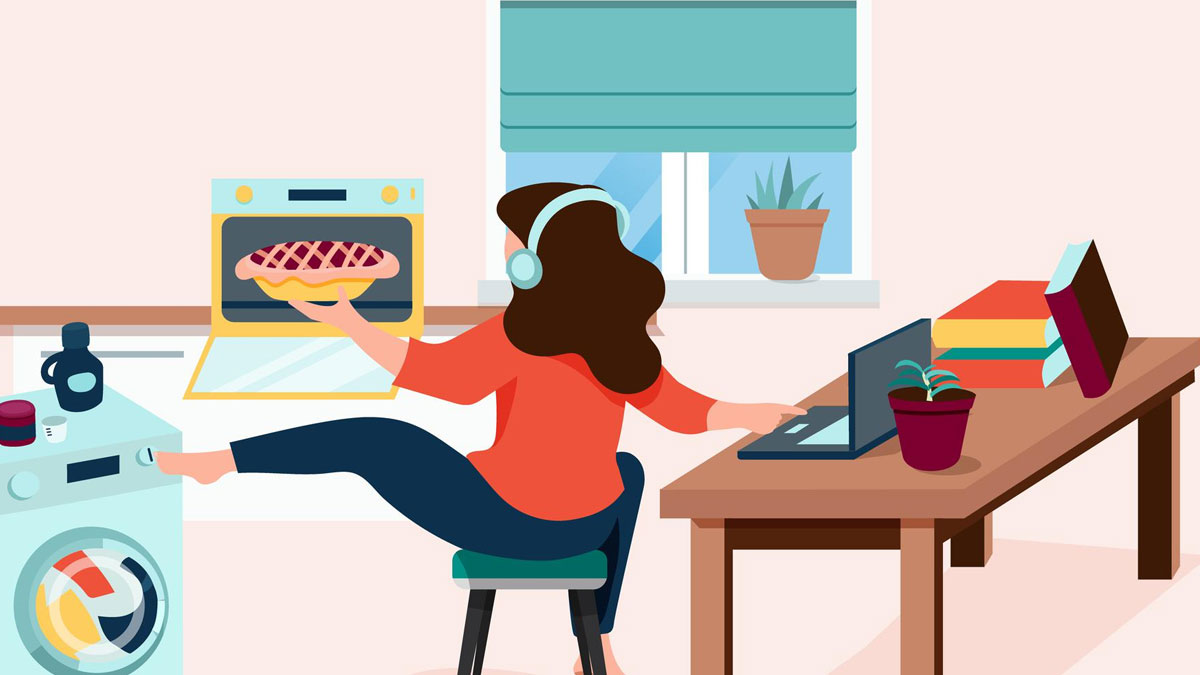 Impact Of WFH On Mental Health
Our mental health is extensively influenced while we work from home. Irregular working hours and lack of physical meeting takes a toll on our mental health. So much so that in many cases people in flesh and blood are fighting health hazards of depression, anxiety and fear of missing out (FOMO). Here are a few ways how work from home impacts our mental health.
1. Lower Productivity
While working from home there are no stringent or fixed working hours. Increased number of working hours means decreased efficiency and productivity. Hence, try to avoid getting overwhelmed, and avoid addressing everything at one go or getting too many tasks on your plate. Multitasking has adverse effects also, it might cause more harm than good. Therefore, try and focus on one work at a time. This is an aid for better quality of work and also increased proficiency.
2. Over Working Heart
Too much work and stress increases the production of stress hormones; cortisol in our bodies which not only stresses the body but also heart and mind. The immediate side effects of the same may include; weight gain, rounding of the face and upper back. Cortisol can also increase your risk for chronic diseases as severe as type 2 diabetes, cancer, stroke, and coronary artery disease. This takes a toll on barely walking and staying active. Therefore, try walking when talking over meetings or telephonic conversations, this will make sure you are mobile and active.
Also Read: 5 Nutrients That Are Important For Your Mental Well-Being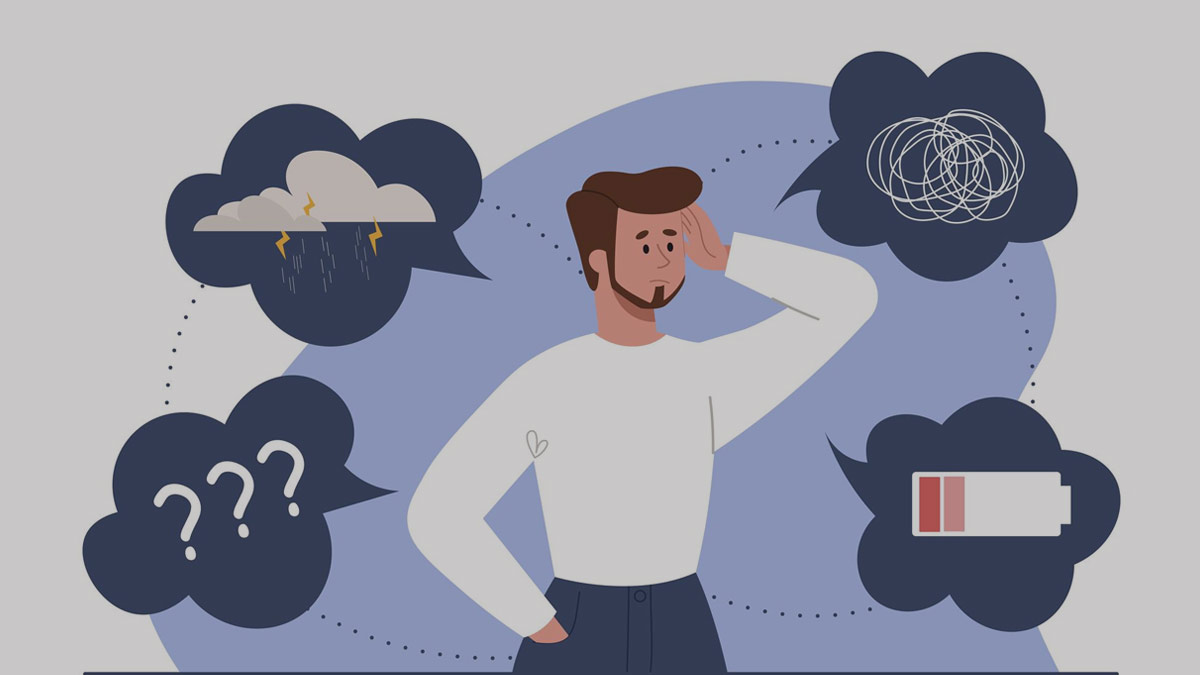 3. Body Pain
With working hours as much as 11, a person is deemed to be stuck with their gadget screens. Apart from increasing the risk of eye problems, it also means that a person's neck and back is also just as much at stake. During work from home, you are working from everywhere; bed, couch, and/ or table chair. Irregular postures tend to pain the muscles and joints. To avoid these pain, try to stick to a work station with table, chair and proper lighting. You may also consider regular movement, exercising everyday and talking to friends or family alternatively while working.
4. Depression
Long working hours and no social life tends to inculcate a feeling of loneliness and FOMO, fear of missing out. Depression is a condition of extreme sadness and self doubt. With working more than 10 hours a day, a person is neglectant towards one's own self. He or she does not have time to process the doing of the life which in turn makes him sad. Therefore, it is important to regularise personal, social and process life in order to maintain a balance amongst the three.
The aforementioned clears the air that work from home has adverse effects on mind and body. Therefore, follow tips and take necessary precautions to make the due changes for a better mental health.