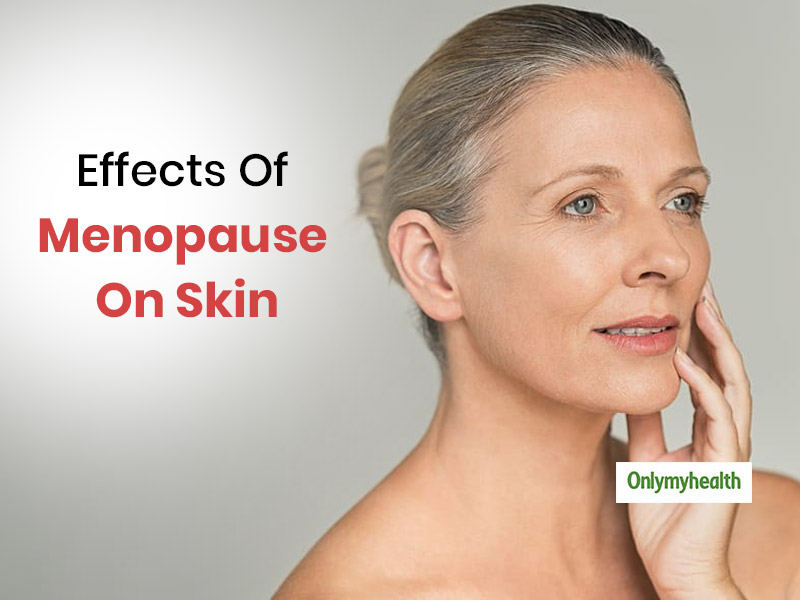 Menopause is a natural process that occurs in women as soon as they enter their mid-40s. During menopause, women suffer from many problems due to hormonal changes. It all starts with irregular periods, which eventually stops the production of ovarian hormones. Stopped menstruation is not the only change that menopause brings but it also affects the body in several ways including skin aging as hormonal imbalance affects the complete body.
During menopause, the body demands good care as it stops making collagen, which badly affects the skin making it dull and dry. The changes are prominently visible around the neck, jawline and cheeks in the form of fine lines and wrinkles. These are the indications of skin aging but it is not necessary that you get them. With proper skin care, you can save your skin from the aged look.
Why and how does the skin get affected during menopause?
During this time, the low level of estrogen hormone in women affects their hair and skin. Due to which hair falls and skin begins to deteriorate. In such a situation, your skin becomes thin, the skin texture becomes lighter with aging.
Aging is a mandatory process that cannot be stopped. But menopause increases aging more, as estrogen and collagen levels drop during this time, which promotes aging. They trigger a loss of healthy fat in the skin, which starts forming fine lines and wrinkles.
Estrogen affects collagen production in the skin, making it look dry-lifeless and uneven. Sometimes, it can also cause pigmentation and uneven skin color. This is the time when the skin needs more nutrients.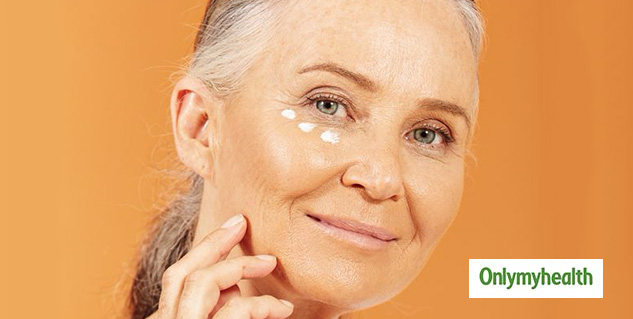 Skincare tips during menopause
Here are some helpful tips to minimize the visible effects of aging on the skin.
Cleansing & Moisturizing
The most important thing is that you take more care of your skin during menopause. In such a situation, do not forget to clean and moisturize your skin. They help to maintain the skin better during menopause.
Hydration is important
To cope with dry skin and lifeless skin during menopause, you need to drink more and more water in your daily routine. Because during this time the oil glands become inactive, due to which the skin loses its moisture and shine. Drink plenty of water in this way, it helps to promote hydration.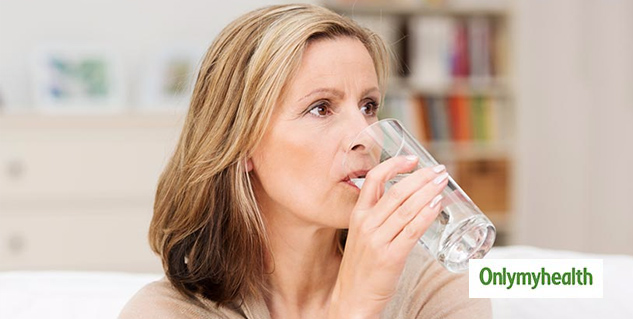 Also Read: Unknown Benefits Of Moong Dal Face Pack For Soft and Glowy Skin
Application of Sunscreen
It is important to protect your skin from the harmful rays of the sun. You can use sunscreen to protect your skin from the sun.
Use of good toner and cream
During this time, you should use a good toner to improve the look of your face. Also, try skin tightening and wrinkle reduction creams or tips.
Apply a face mask once a week
During menopause, you should use a homemade face mask once a week to maintain the look of your face. You can use a face mask made of gram flour, turmeric, lemon and honey, to remove facial blemishes.
Also Read: BEWARE! There Might Be Deadly Superbugs in The Makeup Products You Use
Watch this video for some winter skin care tips.
Read more articles in Skin Care