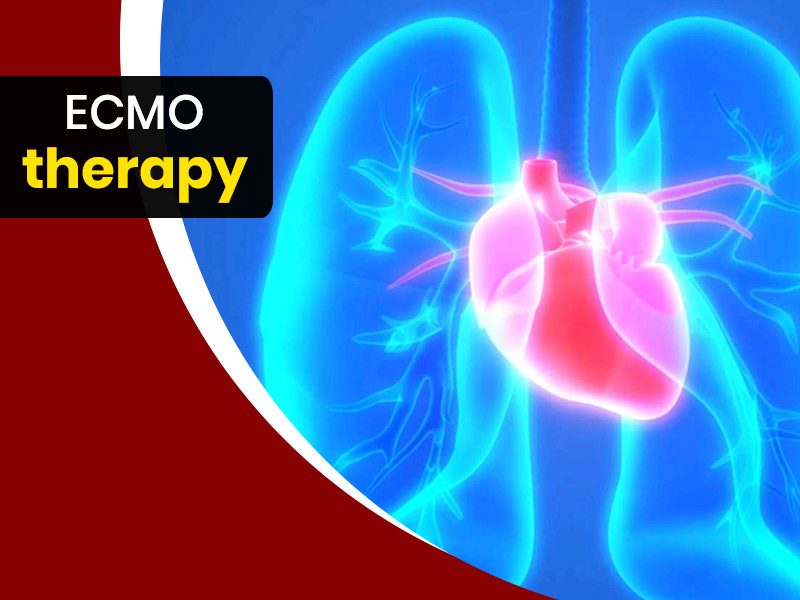 Since the outbreak of the pandemi, covid is a term that we all are so familiar with that we can associate a lot many things with it even without stressing much upon our brains. Where this deadly virus has impacted the entire world. Where lungs are a part of the body which has been drastically impacted during this time and people have gone through problems such as lung damage during this period of time. Where people around the globe have suffered a lot due to this deadly virus, medical science has seen advancements and drastic development in such a short span of time that it has come up with treatments to the problems which were not known to humankind before this. As said that the lungs were one part of the body that were said to be worst hit due to this virus, medical experts took the support of the ECMO or extracorporeal membrane oxygenation technique in order to help the cove paints in lung recovery. Let us take a deep dive into this article and learn all about this ECMO therapy, how it works and its benefits for lung recovery.
What is ECMO?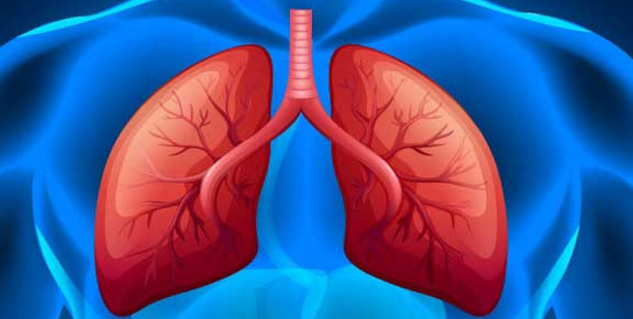 Also Read: COPD Day 2021: Know All About Lung Attack And Tips To Manage This Condition
Also known as the extracorporeal membrane oxygenation technique, ECMO is used by purifying a patient's blood by oxygenating it through large tubes that are placed close to the heart inside the veins. It is an extracorporeal support technique that provides a person with prolonged respiratory and cardiac support when the lungs are unable to provide or exchange adequate amounts of gases to sustain life. This method lets the internal organs heal by allowing the blood to bypass the lungs.Here's what Dr. Paul Ramesh, Senior Consultant Cardiothoracic and Heart and Lung Transplant Surgeon, Apollo Hospitals, has to say about this- "The average period on ECMO prior to discharge is of about 60 days. The current survival rate for ECMO patients is 73.9 percent, which is higher than the global average of 40-50 percent. By using ECMO it has been observed that the majority of patients with significant lung injury recover fully, eliminating the need for a lung transplant."
Conditions in which ECMO is used
Where this technique is used to support the functioning of lungs and helps in its recovery, there are various other conditions as well in which this therapy has been proven to be effective such as -
Heart attack
Heart muscle inflammation
Severe hypothermia
Cardiogenic Shock
Post transplant complications
Covid-19
Influenza
Congenital diaphragmatic hernia
Acute respiratory distress syndromeTrauma
Blockage in pulmonary artery of lungs
When lungs can't get enough oxygen even when on ventilator
When heart can't move enough oxygen through the body
How is ECMO therapy done?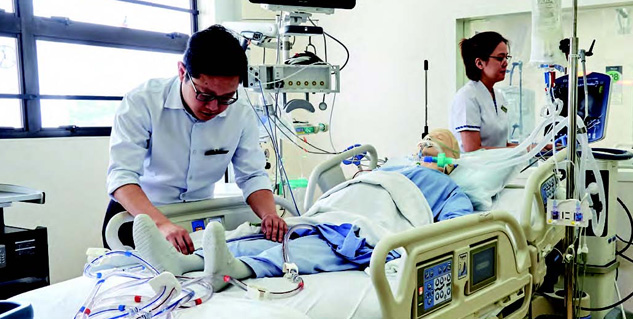 Where the extracorporeal membrane oxygenation is done to provide support to essential organs such as the heart and lungs in the case of emergency. In an ECMO therapy, the surgeon inserts a cannula tube into the veins and arteries of your shoulders, neck and legs. Before starting this process of cannulation, the patient is given medication to prevent blood clotting and to make sure that the patient is in sedation. Before getting through a ECMO therapy a person is put on the ventilator which helps them to breath and is kept under constant observation. During this time the medical team keeps a track of the patient's heart rate, blood pressure along with the levels of oxygen and carbon dioxide in the blood.
ECMO Therapy for post covid recovery
Some of the researchers and physicians around the world have come to a conclusion that the patient's who have been provided support with the ECMO or extracorporeal membrane oxygenation technique have shown rapid recovery rate. This support treatment is advised for people with severe acute respiratory distress syndrome in covid-19 patients. Data shows that when extracorporeal membrane oxygenation support technique is beneficial and a ln effective way of supporting the lungs of a person who is suffering through such severe conditions. Here's what Dr. K. Madhankumar, Senior Consultant Cardiothoracic and Heart and Lung Transplant Surgeon, Apollo Hospitals has to say about it- Awake ECMO, allows the patients to remain engage with their families, which boosts their morale and enhances the likelihood of a faster recovery and better treatment outcomes. Patients who are going through an ECMO treatment are urged to exercise on a regular basis, and physiotherapy is provided to fully mobilize them quickly after they have been removed from the machine."
Risks involved in ECMO therapy
ECMO therapy is not like any other treatment option and is only done when the situation of a patient is so critical that the ventilator support is not enough. Although this therapy is said to be very effective and has a very high recovery rate but there are some serious complications associated with this therapy such as-
Also Read: 10 Super Foods for Healthy Lungs
Blood Clots- Where blood clots do not sound to be a very serious condition but they can be life threatening at times. When these blood clots tend to get loose there is a high chance that they can get into your brain or lungs and be deadly at times. Where blood clots are said to be a very common risk factor associated with the ECMO therapy a proper care and assistance is required. His condition can be prevented by keeping a close watch on the patient's condition and removing the clot formed either from the body or from the ECMO tubes.
Bleeding- Another serious issue which impacts about half of the people that go through an ECMO therapy is bleeding. This bleeding caused by the ECMO therapy can result in surgical wounds and consumption of blood thinning medication can worsen this situation.
(With inputs from Dr. Paul Ramesh, Sr Consultant Cardiothoracic & Heart and Lung Transplant Surgeon and Dr. K. Madhankumar, Sr Consultant Cardiothoracic and Heart and Lung Transplant Surgeon, Apollo Hospitals)