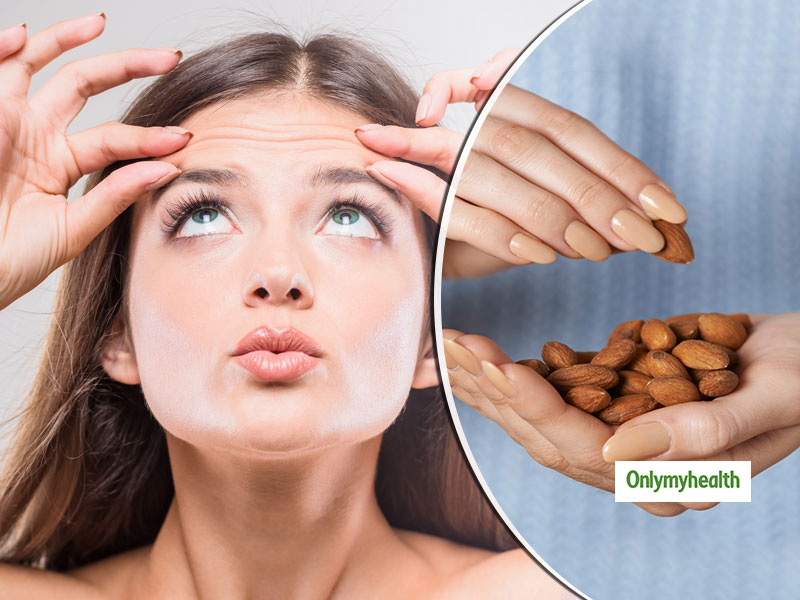 There is no doubt that eating almonds are beneficial for health, but now almonds can prove to be helpful for the skin as well. A new study has revealed that eating almonds daily can reduce wrinkles on the face.
Ageing is a natural process and gives a great deal of stress to women when it comes to wrinkles on the face. In a new study established by the University of California, claims that eating almonds daily can reduce the chances of wrinkles on the face. In this way, people, especially women, do not show signs of ageing. Apart from the anti-ageing creams and several home remedies that guarantee reduced wrinkles, this recent study also establishes a link as to how a healthy diet can give you flawless skin. Also, this new study stresses on the need of resorting to natural and healthy alternatives than chemically-treated creams.
Eating Almonds Daily Is Beneficial For Skin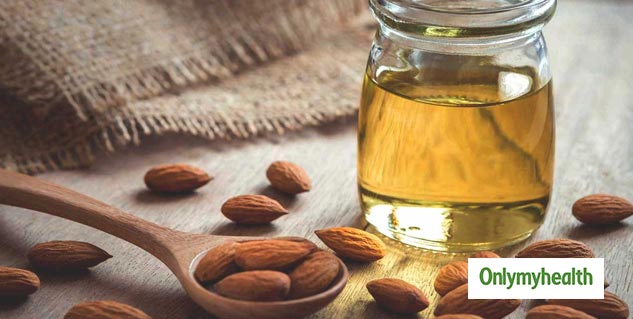 Researchers at the University of California, Davis, found in a pilot study that almonds, especially for women who are undergoing menopause, can reduce wrinkles. The study was funded by the Almond Board of California and was the first of its kind to examine the effects of almonds on skin health. A detailed and long-term follow-up study is going on.
Also Read: Benefits of eating soaked almonds over raw almonds
Study Done On 28 women Undergoing Menopause
The 16-week randomized controlled test included 28 healthy women with menopause who had skin type 1 or type 2 Fitzpatrick (skin that has a greater tendency to burn when exposed to sunlight). Two groups were formed. In one group, women ate almonds as breakfast. The intake of almonds was 20 per cent of their total daily calorie intake or an average of 340 calories (60 grams) per day. The other group ate a nut-free snack for breakfast. This was also 20 per cent of their daily calorie consumption. The breakfast included a serial bar, granola bar or pretzel.
In addition to these snacks, the women included in the study took their regular diet and did not eat any other form of nuts. During this time, skin assessments were done at the beginning of the study and then after every 4 weeks, 8 weeks, 12 weeks and 16 weeks. Facial wrinkles were assessed using high-resolution facial imaging at each visit, and 3D facial modelling and measurement were validated.
Analysis Of Wrinkle Width And Depth
Raja Shivamani, MD, MS AP, Integrated Dermatologist and lead researcher of the study, explains, "These high-resolution cameras allow 3D reconstruction of any wrinkles to map key features such as their width and depth. The intensity score is a calculation of the depth and length of a wrinkle." Skin barrier function was also assessed by measuring sebum production and Trans Epidermal Water Loss (TEWL). Skin barrier function tests how strong the skin barrier protection is and how well it protects the skin from moisture loss and other harmful elements of the environment.
At the end of the study after16 weeks, the Photographic Image Analysis showed a significant improvement in the women in the almond-eating group as a snack compared to the other groups. The following were the findings:
10 per cent reduction in wrinkle width
9 per cent reduction in wrinkle intensity
Also Read: Working Women Should Include Almonds In Their Diet For A Healthy Lifestyle: Discussion
Almond Benefits: Overall Health For Skin Care
There were no significant changes in skin barrier function in both groups. Dr Shivmani says, if the health is improved from within, then its effect can also be seen outside. Those who are looking for options to get through the ageing process healthily, their interest is growing. Almond is a rich source of antioxidants, vitamin E and provides essential fatty acids and polyphenols. Almonds are a smart alternative, especially for women with menopause.
Study Limitations
Ageing is a long-term process, so the findings of this 16-week research can be challenging to validate for long-term application. The nature ageing is multi-factor, and even though some groups were excluded (e.g., smokers), there are a variety of elements that affect ageing, such as ultra-violet rays and stresses that were outside the scope of this study. The study was also limited to cosmetic assessments because no measurements were made regarding collagen production. The study did not include sick or young people, so the results are limited to healthy women with menopause. Besides, it was pilot research conducted on a limited number of people.
Read more articles on Skin Care