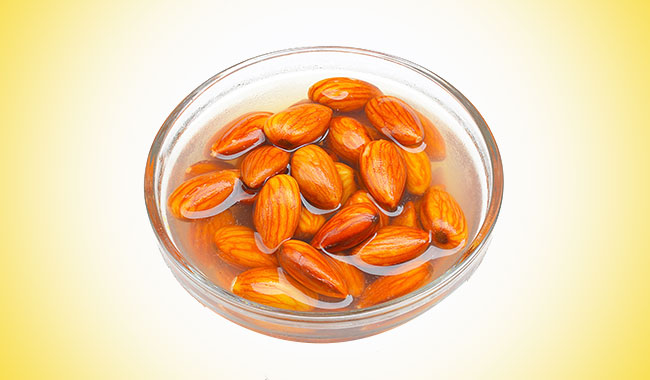 Almonds are one of the few nuts that are super rich in a wide range of minerals. They are rich in biotin, Vitamin E, manganese, copper, vitamin B2, phosphorous, magnesium and fiber. Along with these vitamins and minerals, almonds offer protein, omega- 3 and omega-6 fatty acids. We all are aware of their health benefits and know how to incorporate them in our diet. But what you may not be aware of is that soaking almonds in water unlocks more health benefits, thus making them easier to digest.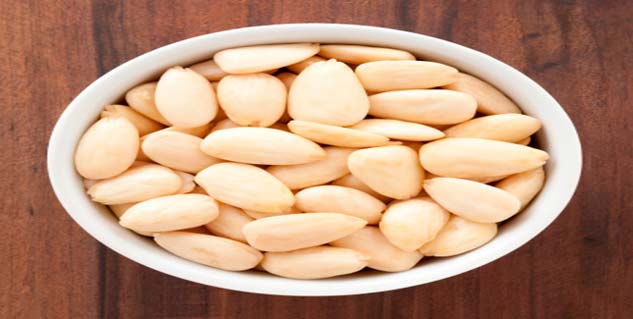 The brown skin of almonds contains an enzyme inhibitor, which protects it until the sunlight and moisture allow it to germinate. If you eat almonds without removing the skin, your body can't absorb all the nutrients from it, making it difficult to digest. However, if you soak them in water overnight, you can easily peel them off, which on the other hand allows the release of nutrients. Soaked almonds not only help in digestion but also in the release of enzymes that are beneficial for fat digestion.
Soaking almonds changes the texture of the nut, making it easier to chew. On absorbing water, almonds become soft and less stiff and hence can be digested easily.
Other benefits of eating soaked almonds
The monounsaturated fats in almonds control appetite and make you feel fuller. Keeping soaked almonds handy helps you avoid binge eating thereby triggering weight loss. They also keep your heart healthy, reduce bad cholesterol and increase good cholesterol. Besides, vitamin E from the soaked almonds works as an antioxidant which inhibits free radical damage to prevent ageing and inflammation.
How to soak
Soak a handful of almonds in half a cup of water and leave them for overnight. Drain the water and peel the skin off. You can keep them in a plastic container and use them for a week.
Image Source: Getty