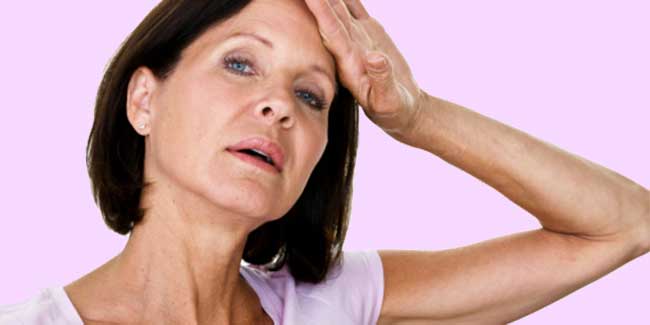 Menopause occurs when the woman's ovary stops secreting the two female hormones estrogen and progesterone. You are considered to have reached menopause if you have not had a period for one year. The levels of estrogen and progesterone gradually decline from the years before menopause (perimenopausal period) and then the ovaries will stop secreting it all together. The changes in hormonal levels cause the menopausal symptoms such as hot flushes, headaches, night sweats and mood swings. Read to know more on symptoms of menopause.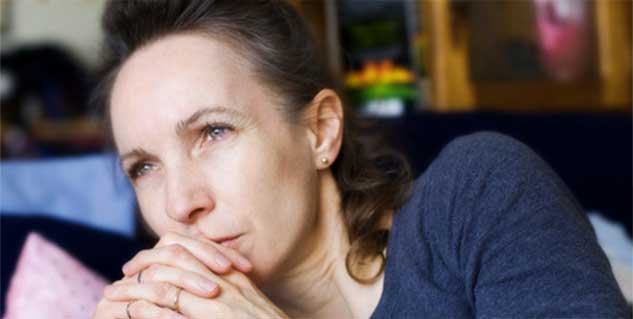 Image source : Getty
[Read: Prognosis of Menopause]
Hot flushes and sweating
'Hot flushes' and sweating attacks are the commonest symptoms of menopause. They may happen at any time of the day, even several times in an hour. Each episode of hot flush lasts about three to six minutes. The exact reason why flushes and sweating attacks occur is not known. But probably it is caused due to loss of control or erratic automatic control of the nervous system. This causes the blood vessels in the skin to dilate (open) and sweat glands to become active at any time. Normally this occurs when you are too hot and need to lose heat.
Sleep disturbance
Sleep problems during menopause include problems falling asleep, restlessness or night-time sweats. The sweating can be so heavy in some women that they may have to get up to change the sheets several times a night.
Psychological changes
Some common psychological or emotional symptoms during menopause include depression, mood swings, tiredness, disturbed sleep, headaches, forgetfulness or irritability. The psychological symptoms can be distressing for both you and other members of the family.
[Read: Premature Menopause Symptoms]
Physical changes: Common physical changes seen in menopause include:
Skin becomes thinner
Vaginal dryness due to lack of oestrogen. Lack of estrogen causes loss of lubrication in the vagina and this may cause a stinging feeling in the vagina during sex.
Many women may lose interest in sex whereas others may feel their orgasms become less intense.
Lack of oestrogen affects the bladder as well and many women feel they need to urinate more often.
The risk of heart disease, stroke increases after the menopause. Increase in cholesterol and fat levels in the blood, causes an increase in risk of these problems.
Osteoporosis
In women the hormone oestrogen stimulates the bone-building cells. Decrease in the level of oestrogen, causes loss of bone mass and strength in the years following the menopause. Gradually the bones become weak and the risk of collapse or fracture increases considerably.


Intensity of symptoms of menopause varies considerably form one women to another. Some may not notice 'the change', except that their periods become irregular and eventually stop whereas other may experience symptoms which affect them considerably. You cannot prevent menopause but can possibly ease the transition by hormonal replacement therapy and lifestyle changes. Your doctor can advise you regarding treatment and other measures for management of symptoms.
Top image source : Getty
Read more articles on Menopause.