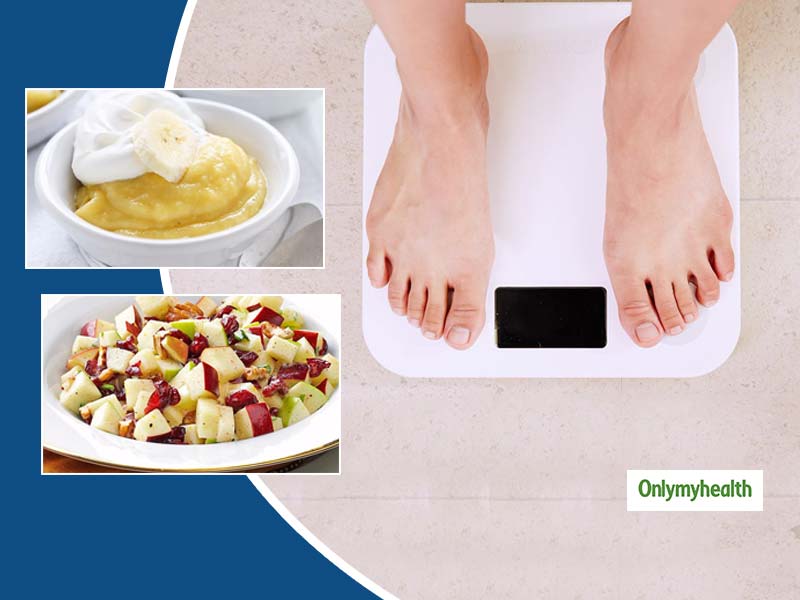 These five healthy snacks will help you lose and reduce weight fast.
Are you too lazy to lose weight? Some people want to lose weight, but they don't know what and how to do it! The habit of not having breakfast is seen most in people because they hardly get time off between their household chores and office responsibilities! Skipping breakfast in the morning has a horrible effect on our health! Breakfast is considered the most important meal of the day! It is also believed that not having breakfast can be a cause of obesity! Quitting breakfast makes you more hungry for the next meal, (due to which you eat more), which is supposed to be the leading cause for weight gain! Having a healthy breakfast in the morning not only starts our day well, but it also keeps us more active! Most people think that a glass of juice or a leftover pizza is enough! But it is not to keep us active, because it starts to feel hungry again after some time after the meal! Apart from this, some people use leftover food for snacks, and then they also become victims of obesity or related problems!
So with the article, we will tell you about some healthy treats that are rich in nutrients and help reduce your weight.
Also Read: Weight Loss Soup Recipe: Tried And Tested Apple Pumpkin Soup By Dietitian Sai Mahima
Sprouts: Sprouts, i.e. sprouted grains and pulses, are beneficial in reducing weight! You can also stuff sprouts inside the bread and make sandwiches! Yoghurt or buttermilk with sprouts can be a right combination! Energy-rich sprouts have deficient fat! Obese people should consume sprouted peanuts to improve their abdominal obesity.
Bread Roll: Cereal bread is rich in fibre and protein, with very little fat in it! Wheat, soybean, ragi and oat flour rolls are also very helpful in reducing weight. You can make seasonal vegetables or paneer stuffing in it! In this, you will get health as well as taste! Do you know that it is also easy to digest due to its high fibre content?
Idli: Consuming Idli helps in weight loss! Idlis from rice contain proteins, carbohydrates, minerals and vitamins! They are very high in energy and low in calories! Do you know that it is easy to digest? It is more beneficial to eat idli with sambar because it also provides nutrition with vegetables and lentils!
Apple and Nuts: If you want to lose weight or keep it balanced, then apple fruit can be a good option! The fibre present in apple digests food slowly so that there will be no desire to eat again and again and you will not eat more than necessary at once! You may be surprised to know that you can also include nuts, almonds, walnuts, peanuts and other similar foods as snacks to lose weight!
Banana and Curd: We all know that yoghurt helps in reducing weight! Eating ripe bananas mixed with curd also fills the stomach and does not increase weight! Eating yoghurt and banana as an evening snack every day also makes a quick difference! Nuts reduce the desire to eat again and again, which can help a person avoid eating more than it once! So you must include some nuts in your curd and banana bowl.
Read more articles on Weight Management