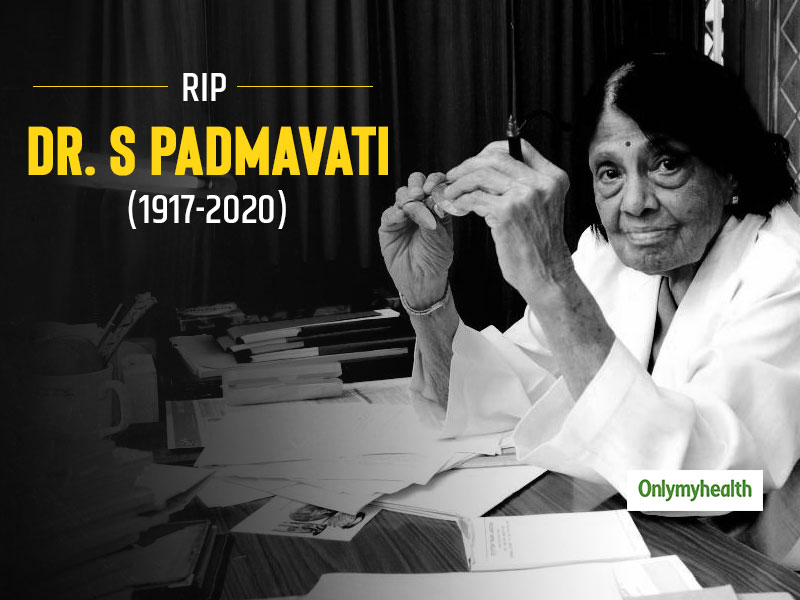 We are witnessing a lot of upsetting events this year. There is no wonder why 2020 is touted to be the worst year for mankind. It started with the lethal coronavirus outbreak which became a pandemic in a couple of months. As we filed this story, over 25 million people are diagnosed with COVID-19 with more than 8 million deaths worldwide! The Healthcare industry is mourning the death of India's first female cardiologist Dr. S I Padmavati due to COVID-19. She was a great lady and made the country proud. We extend our tribute to the 'God Mother of Cardiology'.
A word about Dr. S Padmavati
Dr. Padmavati Sivaramakrishna Iyer(20 June 1917 – 29 August 2020) was known as the god mother of cardiology for her contribution to the field. In the year 1954, she became the country's first-ever female psychologist and make everyone proud. Ever since she was unstoppable. She worked till her last breath and probably this dedication of her explains why she was the was bestowed with India's two civilian awards Padma Bhushan(1967) and Padma Vibhushan(1992).
Also Read: Obese People Are Prone To Developing Complications Due To COVID-19
Dr. S Padmavati's death due to COVID-19
Dr. S Padmavati noted cardiologist and inspiration to many Indian women left for the heavenly abode on 29th August 2020. Dr. Padmavati got infected with the COVID-19 virus in mid-august. She battled coronavirus for 11 days before she took her last breath on the night of 29th. National Heart Institute founded by Dr. Padmavati broke this news on their twitter handle.
My onerous responsibility informing you that our very own Madam Padmavati has left us all, after her centurial terrestrial journey. She fought Corona bravely but chose to move on at 2309 Hrs on 29th August 2020.
Let's keep her in our prayers forever and l…https://t.co/Elrmn3XJdQ

— National Heart Institute (@nhidelhi) August 31, 2020
In a statement released by NHI, "She was undergoing treatment at NHI for the past 11 days. Dr. S Padmavati, an eminent cardiologist, rather the first female cardiologist of India, popularly known as 'God Mother of Cardiology' passed away on August 29 due to COVID-19 infection."
Also Read: COVID-19 Reinfection Has Begun With First Confirmed Case In Hong Kong
"She was admitted with COVID-19 and had breathing difficulty and fever. She developed pneumonia in both lungs and needed ventilator support. However, she sustained a cardiac arrest and passed away," the NHI said.
Dr. Padmavati founded the All India Heart Foundation followed by National Heart Institute in 1981. She is also acknowledged for setting up the first private cardiac catheterization lab in the southern hemisphere.
We extend our gratitude to Late Dr. S Padmavati. May her soul rest in peace.
Read More In Latest Health News