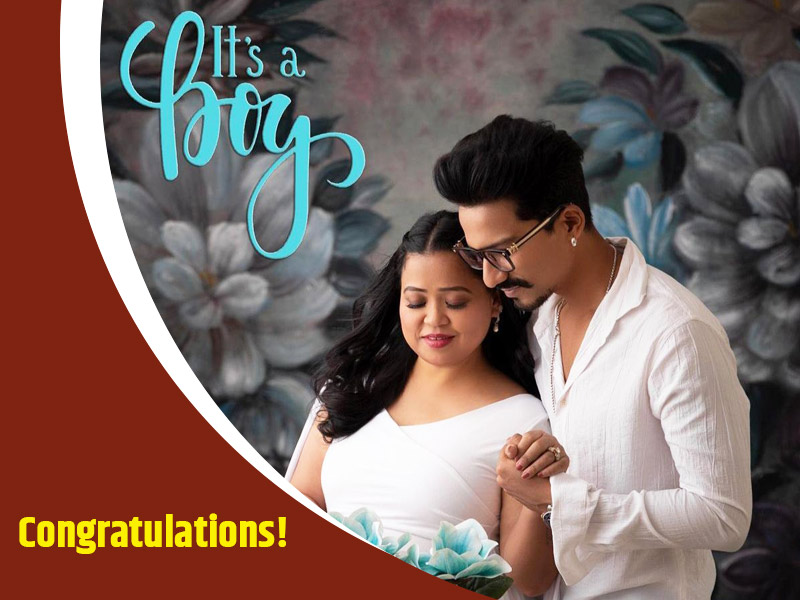 On Sunday, Comedian Bharti Singh and Haarsh Limbachiyaa were blessed with a baby boy. Father Haarsh posted a picture from their maternity photoshoot on his Instagram handle while announcing the birth of their first child. Sharing the photo, he wrote, "It's a BOY". The power couple's friends, family and fans wished congratulations and dropped rejoicing comments. The baby's first picture is yet to be revealed.
Check out the post:
View this post on Instagram
Many women in the entertainment industry are known to work throughout their pregnancy. Fans appreciate their dedication towards profession as a lot of them even work till the delivery date, including comedian Bharti Singh. Since a few days, a video of Bharti has been circling around the internet just a day before her birth, in which she can be seen holding Haarsh and saying, "Kab hoyega bachcha?". A papparazzi account shared her video and captioned it as, "Salute to #bhartisingh as she was working till yesterday. Like #shaharukhkhan had once said 'Your work is your religion'."
Pregnant Bharti was shooting for her show 'The Khatra Khatra Show' along with husband Haarsh Limbachiyaa throughout the pregnancy period. Many fans took to social media and appreciated Bharti's dedication towards work and called her an inspiration. A netizen wrote, "#Bhartisingh has set a new bar for working throughout a difficult #pregnancy. Her grit is an inspiration indeed! Kudos & Congratulations."
Also read: What is Healthy Eating For Women? Here Is The Nutrition Guide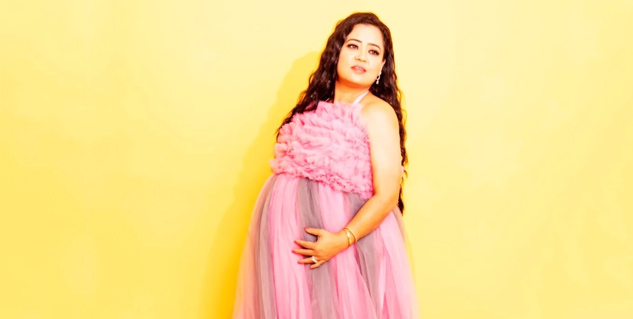 Is working healthy during pregnancy? And, are there any dos and don'ts that one should follow? If working women get pregnant then it becomes important take care of themselves even at their work place. Onlymyhealth editorial team talked to Dr. Uma Singh, Head of the Department of Gynecology and Obstetrics, Queenmary, Lucknow, to know about healthy dos and don'ts for working pregnant women.
Dos and don'ts for working pregnant women
Pregnancy can become a huge challenge for women who are working. They have to take care of themselves, their child along with household chores and work. From carrying extra snacks to drinking water regularly, there are a lot of things that should be taken care of. Certain working situations can put you at a higher risk of complications during pregnancy. So, here are some important dos and don'ts for working pregnant women:
Dos:
Take your healthy snacks and tiffin from home
Keep your body hydrated (drink water, buttermilk, coconut water, etc)
Eat from time to time at work
Take out time for rest even while working
Carry nuts, seeds, seasonal fruits and vegetables in your meal
Give rest to your eyes
Wear comfortable clothes to work
Take leaves if you feel sick
Be aware about your maternity rights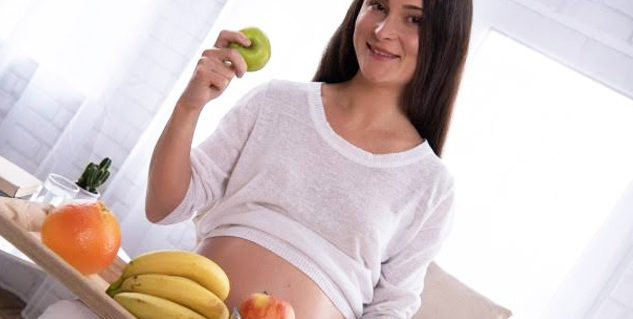 Don'ts:
Do not buy unhealthy foods (samosa, kachori, etc) from outside
Avoid cold drinks
Don't take too much salt
Avoid unnecessarily running or working too hard
Do not stay hungry for longer periods
Lifting heavy things or climbing too many is restricted
Avoid stress
Don't take too much sweet food items
Never skip breakfast
Keep a good balance of food and do your work at ease. By taking care of the above listed things, you will be able to balance your work and pregnancy. If you have any queries regarding these tips, please contact your gynaecologist. The body functions differently during pregnancy. If you want to keep yourself and the child healthy, then be very careful about the eating and drinking patterns as these habits can have an impact on the unborn child. In such stages of a woman's life, the body requires nutrients, if you forget about these instructions of pregnancy at work, then you might have to face issues at the time of delivery.