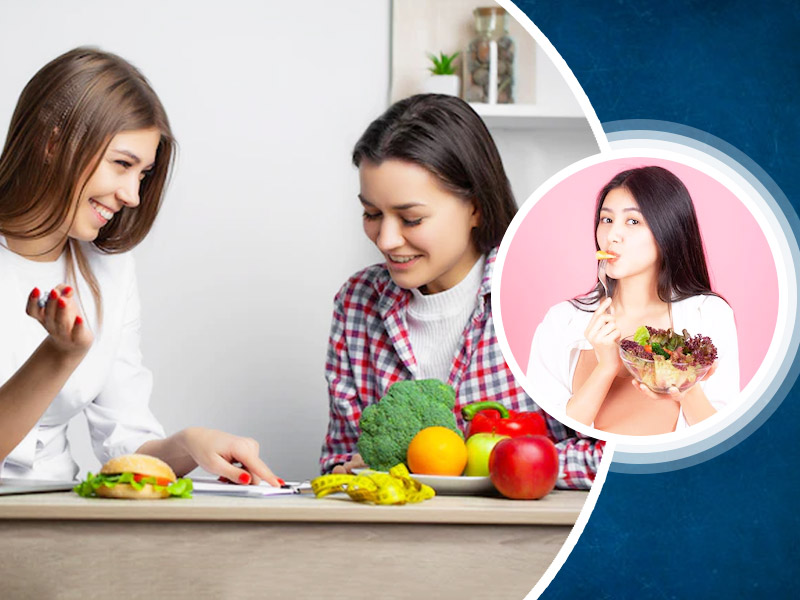 You can find enormous types of diets around the world with some specifications to suit a certain category. While this sounds a plan, it might not be successful for one and all. The reason being our bodies and their mechanism to be different in an individual. According to Dr. Ganesh Kadhe, Associate Director, Nutrition Medical and Scientific Affairs, Abbott, there cannot be one diet for all as nutrition is a distinct affair that should be catered distinctively. In this article, we will talk about nutrition for women according to growing age.
Nutrition For Teenage Women
Teenage is undoubtedly the most demanding age of all because your body is growing and needs to meet all the nutritional needs which are comparatively highest in your entire lifecycle. Here are some tips for nutrition during teenage years:
Follow a balanced diet as you need to put all essential nutrients in the body for your well-being.
Eating healthy ensures hormonal balance which helps in easy menstruation as well as menopause later in life.
You get periods during teenage that causes reduction in haemoglobin levels. Thus, have iron-rich foods right from the beginning to manage haemoglobin levels.
Nutrition for Women Before 30s
If you are in your 20s and early 30s, here are some nutrition tips for 20s that you must follow:
Calcium intake is very important if you are entering your 30s as this makes your bones strong and reduce the risk of osteoporosis.
If possible, try to get sunlight(in the morning and evening) to load up on vitamin D as sunlight is an excellent source of this vitamin.
If you are unable to soak up some sun, increase vitamin D intake through diet. This also ensures optimal absorption of calcium in the body.
If you are planning a pregnancy, make sure to have sufficient iron, folic acid, vitamin D, Vitamin B12 and calcium. These nutrients promote fertility and smooth conception.
If you are pregnant, take multivitamins and supplements as prescribed by the doctor including iron supplement. Additionally, increase lean proteins in your diet.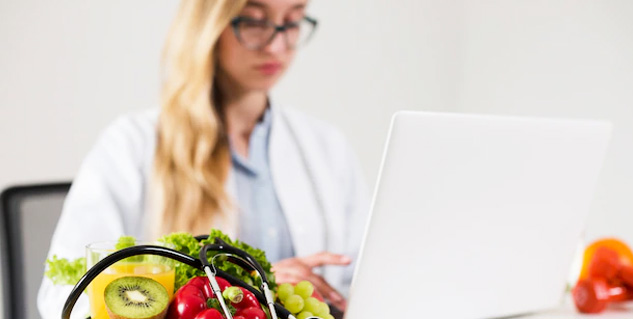 Nutrition after 40s
40s is the age group where transition to menopause begins. The good thing is freedom from periods but this does come with a lot of health complications that you may have to face if you don't provide ample nutrition to your body. Follow these tips for nutrition in forties.
Follow a healthy nutritious diet and reduce intake of saturated fats, salt, sugar and preservatives. This can weaken your immune system and make you susceptible to age-related illnesses.
Risk of osteoporosis increases after 40s and so, you must amp up you calcium consumption. This prevent the onset of bone-related problems.
Add more iron, fibre, antioxidants, vitamins and minerals to your diet. Vitamin B12, C and D are extremely important at this age. Vegetarians are found to have low levels of B12, in particular, and so, adding vitamin B12 fortified foods to your diet can be really helpful.
Get yourself checked for nutrient deficiencies at regular intervals. Eat healthy, be physically active and be positive.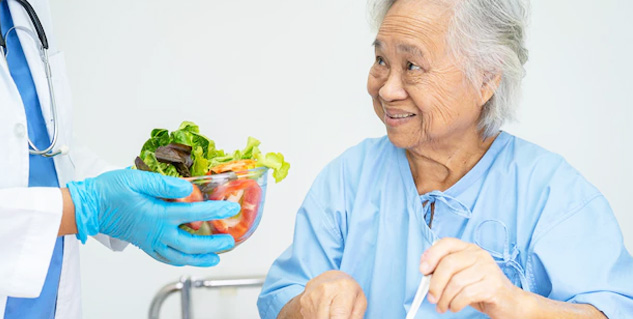 Nutrition for women after 50s
As you age, risk of health complications increase. If you wish to live healthily no matter what age you are, focus on healthy eating. All the nutrients be it vitamins or minerals, should be there on your plate. If your body is not deficient of anything, it is not at risk of anything. You are highly susceptible to getting acidity, constipation, diabetes, blood pressure, etc. Problems that are very common after 50s. In order to manage these or prevent, you should watch out your diet. Go for regular medical checkups to get identified for any underlying medical condition.
Conclusion
In a nutshell, nutrition plays a key role in maintaining health. Since women are more prone to getting diseases including osteoporosis, it is imperative to monitor nutrition. Keep yourself hydrated, have seasonal produces and keep a positive mind.
Image credits- freepik