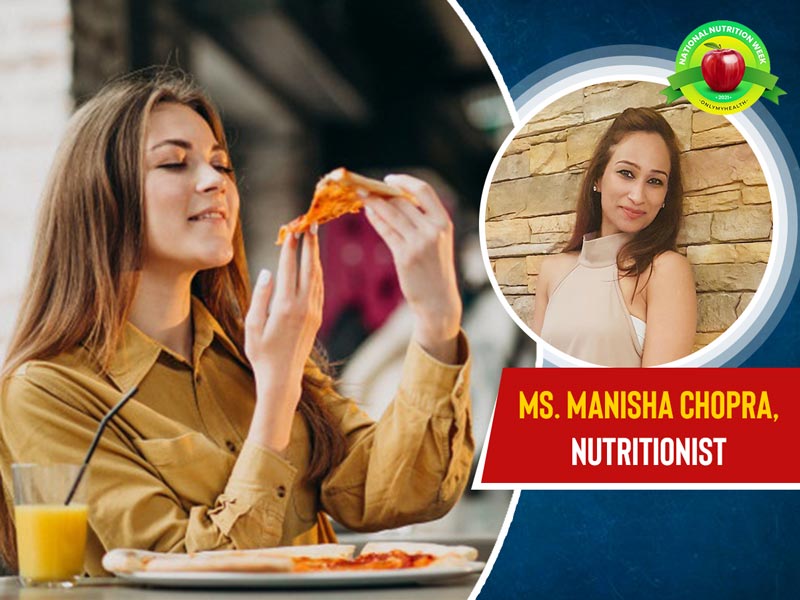 Having a balanced diet is vital for your health and well-being, no matter what your age is. However, when you're stepping into your 20s, your nutrition may take a back gear due to other important stuff like school, office and relationships. When your life suddenly gets busy, you may find yourself relying on convenience foods and eating more often. This may increase the risk of gaining weight and may invite certain health problems. These poor eating habits will make it hard for you to keep up the pace of your daily life. Here's a comprehensive nutrition plan by Ms. Manisha Chopra, Nutritionist, Dietician and Fitness Expert for you that will help you to stay health and active.
Key Nutrients You Need
Protein: Protein helps in keeping you full for a long time and builds and repairs the muscles. Our body needs approximately 60 to 70 grams of protein a day in the 20s. You can include skinless white-meat, eggs, fish, beans, tofu, lean steak and low-fat dairy in your diet.
Potassium: Potassium helps in proper functioning of your muscles and heart. Have two cups of fruit like banana, apple, etc. and two and a half cups of veggies daily to fulfil your potassium needs.
Omega-3 fatty acids: These are polyunsaturated fatty acids that promotes the production of serotonin, a feel-good chemical in your brain that is known to heal depression. Add salmon and tuna to your diet as they are rich in omega-3. You can also include walnuts, canola oil and ground flaxseed.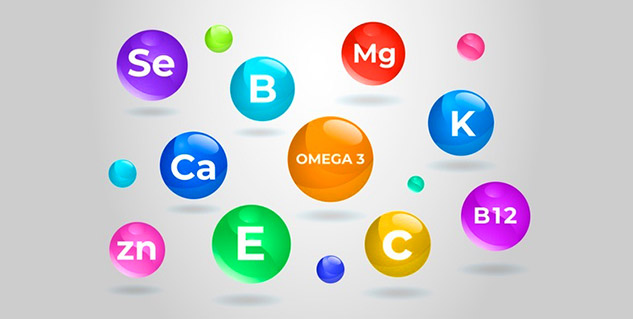 Some Tips to Follow
Get Your Macronutrients: Fats, carbohydrates and proteins are the three essential macronutrients. Having a balanced diet means consuming these nutrients in proper balance. Follow these tips to maintain the balance of these nutrients in your diet:
Eat a variety of colourful veggies
Include legumes like peas and beans
Consume fruits
Ensure that you consume good quantity of whole grains
Incorporate a variety of protein options, include nuts and seeds, lean meat, legumes, soy products and seafood
Eat low-fat dairy
Use a small amount of heart-healthy oils
By following such a pattern, you will be able to get a good balance of all macronutrients that are essential for a healthy lifestyle.
Practice Portion Control: Practicing portion control for some foods will ensure that you follow a balanced diet. It becomes hard for us to overeat vegetables, but seems very easy overeat foods like rice, bread, pasta, soda, cookies and cake. For ease, let your hand be your guide. A serving of protein be of the size of the palm while that of carbs should be the size of your fist, and fats the size if thumb.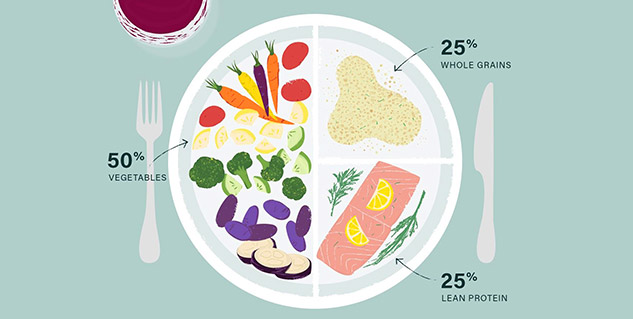 Also Read: 7 Tips to Check and Control Your Portion Sizes In Every Meal
Include Vital Micronutrients: Young women more micronutrient needs (vitamin and mineral needs) than others. Like, women start losing bone density as their age increases, so they should consume calcium during their 20s. The diet should include dairy products, leafy greens, beans, almonds and salmon. They also need higher amounts of iron than others, particularly during heavy menstrual periods or pregnancy. In 20s, they should eat iron-rich foods such as meat, fish, eggs, nuts, seeds and dark green leafy vegetables.
If a woman is pregnant or planning to get pregnant in future, then they also need good amount of folate in their diet - approx. 400 micrograms daily. Folate is a B vitamin that helps in proper growth and development of a baby. One should include fortified breads and cereals, dark leafy greens, brown rice and potatoes in their diet to meet the requirements.
Women in this age should also take care of the amount of magnesium and vitamin D they are consuming. Fir vitamin D, fortified dairy products, salmon and tuna can be consumed and for magnesium, include legumes, whole grains and dark leafy greens in the diet.
Diet Chart for people in their 20s
Smart Snacking
It is better to fill up your drawers with these healthy options rather than loading up junk.
Greek yogurt with chopped walnuts
6 dried apricots and 2 tablespoons sunflower seeds
Low fat cheese and 10 whole-grain crackers
Carrots dipped in 1/4 cup hummus
Granola bar with non-fat latte
Energy bar and 12 almonds
Non-fat cheese and a mini box of raisins
Soy milk with whole-grain cereal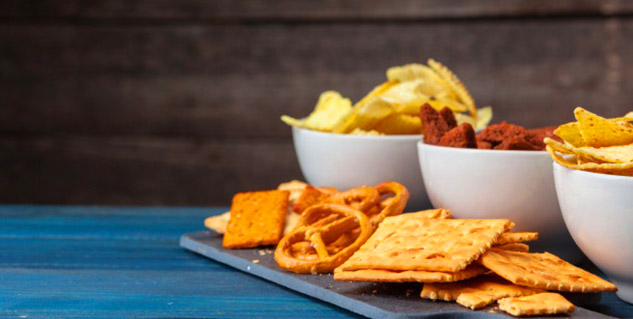 Meal Plan
Breakfast: A Smoothie. It's packed with many nutrients and keep you satisfied for the whole day. Other options include poha, upma or sandwich.
Morning Snack: Oatmeal sprinkled with 1 tablespoon ground flaxseed
Lunch: Chicken salad with mixed greens or 2 chapatis with dal or green veggies and curd
Afternoon Snack: One fruit and 1 tablespoon chopped walnuts
Dinner: 1 roti or rice with vegetable or grilled chicken and salad
Bed Time: A glass of milk
Nutrition info for the day: 1,500 calories, 80g protein, 40g fat, 240g carbs, 34g fiber
This is a comprehensive nutrition plan that you can follow in your 20s. The dietitian has made this keeping in mind the nutritional requirements of the body in this age group.
Read More Articles in Healthy Diet
Images courtesy- freepik