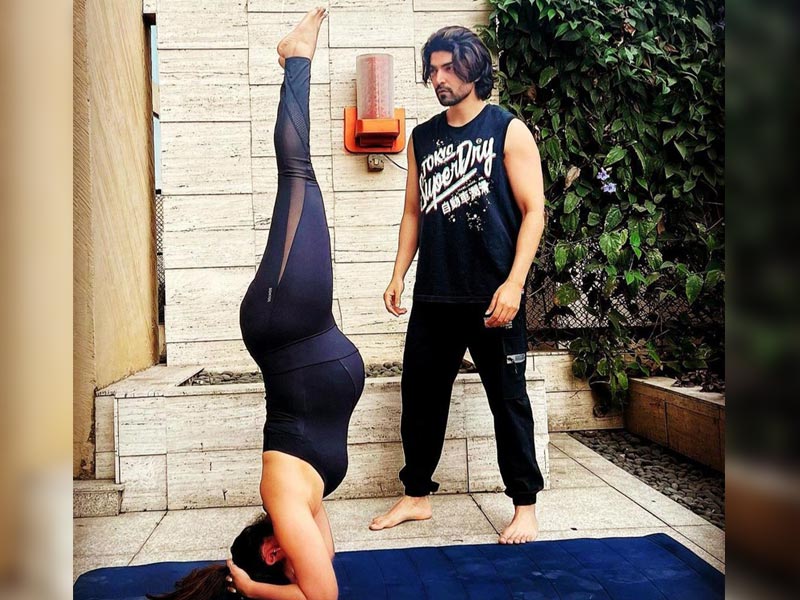 There is a common myth circling around exercising during pregnancy. Many people believe that any kind of physical activity by pregnant women is unsafe for the mother and child. However, it is not true in all the cases. In some women, doctor themselves advice not to exert the body and take rest as much as possible. This usually happens due to an underlying health condition or complication. But, in normal pregnancies, it is absolutely safe to do yoga, light cardio and stretching during pregnancy. In addition, these exercises can help in easing several pregnancy problems and even shorten the labour, delivery and recovery time.
Debina Bonnerjee is expecting her first child with hubby Gurmeet Choudhary. Recently, the actress left the internet surprised as she shared a photo of herself performing a headstand. Debina posted it on her Instagram handle and she is in her 9th month of pregnancy. She has always been a fitness enthusiast, but surely did the headstand under the supervision of her husband Gurmeet. She also took guidance and permission from an experienced yoga expert before trying it. She shared the picture with a long note, which said, "When life turns you UPSIDE DOWN simply adjust your view. Also, to be noted, I had a strong inversion practice before I was pregnant. I didn't get knocked up and then thought, 'Hey, going upside down would be a cool photo.' Also, mama's intuition always ALWAYS trumps any other 'rule'. If it doesn't feel right, don't do it."
"Been doing it for years and felt safe and secure going upside down...continued for as long as I felt it's a good idea. Remember that during pregnancy, your center of gravity shifts so much so quickly that your balance might be questionable. Enlisted the help of my strong partner with his eyes glued on me and alert (also a go-ahead by an experienced yoga teacher)," she further added in the caption.
Check out her post:
View this post on Instagram
Also read: Exercise During Pregnancy: 5 Lower Body Workouts For Pregnant Women
Dos and don'ts for pregnancy exercise
The main aim is to stay active everyday, instead of doing heavy or strenuous exercise. The NHS guidelines suggest to try and do atleast 30 minutes of physical movement daily. Just walking is often enough, but if have a habit of maintaining a specific level of fitness, there is no actual reason to avoid it or step back. So, here are some important dos and don'ts to follow for exercising during pregnancy:
Dos:
Drink plenty of water and keep your body hydrated to avoid overheating which can be harmful for the fetus. Drink water before, during as well as after exercise
Exercise in moderation for atleast 30 minutes, as per the American College of Obstetricians and Gynecologists
Wear workout outfits that do not stress your rib cage while breathing
Try to do low-intensity exercises like walking, yoga, and swimming
Stretch both before and after exercise. Prenatal yoga is a beneficial way to stay flexible and strong
Building your strength is also important so
aim on your back, shoulders, chest and biceps so that they are strong enough to pick up and hold your baby as much he/she needs
Do Kegel exercises everyday to help avoid urinary incontinence. Repeatedly, contract and relax your pelvic floor muscles
Learn about the safe exercises and then try them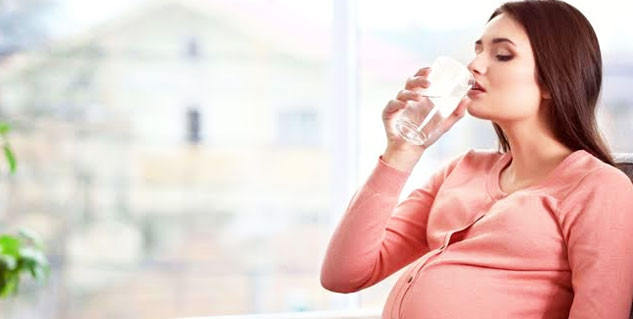 Also read: 5 Prenatal Pilates Exercises For Expecting Mothers by Vesna Jacob
Don'ts:
Do not take part in contact sports like scuba diving or skiing. These activities can put you at a risk of falling or cause stress on the abdominal area
Don't lie flat on your stomach, especially after 16 weeks of pregnancy
Do not exercise till the verge point of exhaustion. Ensure you can still talk while working out, keeping it might
Don't continue the workout if you feel dizzy or lightheaded
Avoid working out in hot environments. Tro to exercise early-morning or go for evening walks instead
Don't lift heavy weights. Lift light weights and that too if suggested by an expert
Along with exercise, do take care of your diet as well