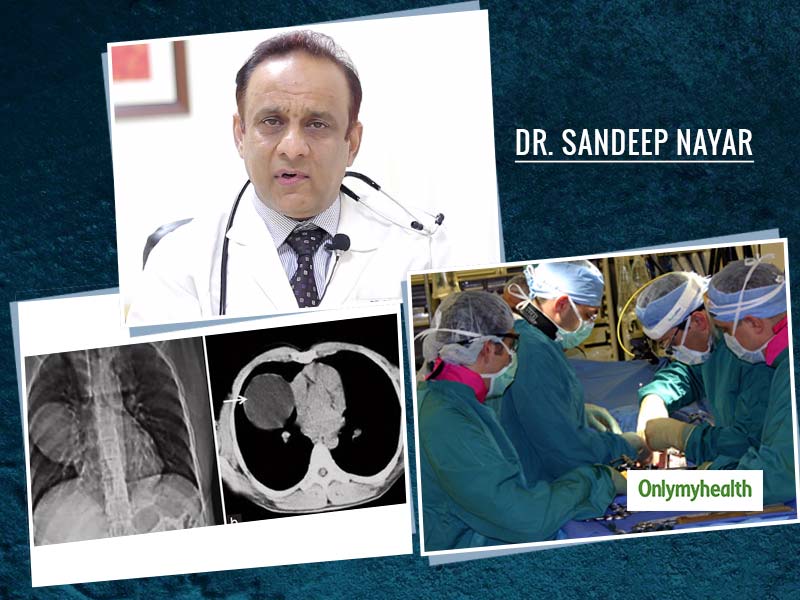 Good news from Delhi where a team of doctors saves the life of a patient with a ruptured hydatid cyst through cryoprobe. The surgery was risk-taking due to the location and condition of the cyst. This is a great achievement for the Indian medical industry as this surgery is first of its kind in the world. A middle-aged woman with acute breathlessness was found to have a ruptured hydatid cyst. A team of doctor led by Dr. Sandeep Nayar HOD, Chest & Respiratory Diseases at BLK Hospital treated her with the cryoprobe technique.
What is a hydatid cyst?
Hydatid cyst is formed when tapeworm releases larvae and it gets accumulated to form a cyst. When this cyst ruptures, the contents get inside the lung can cause discomfort and breathlessness. When the patient coughs, the contents come out with cough and blood. In some patients, hydatid cysts can trigger lethal allergic reactions and the person may even die due to this.
Doctors Conducted Surgery to Remove Ruptured Hydatid Cyst
45-year-old Ruhi-Un-Nisa from Kashmir got admitted to a local hospital after suffering from breathlessness and spitting blood with cough. Doctors conducted a CT Scan and found a tennis ball-sized cyst in her right lung. She underwent bronchoscopy but her condition only deteriorated. Doctors referred her to Delhi and she got admitted to BLK Super Speciality Hospital, Delhi.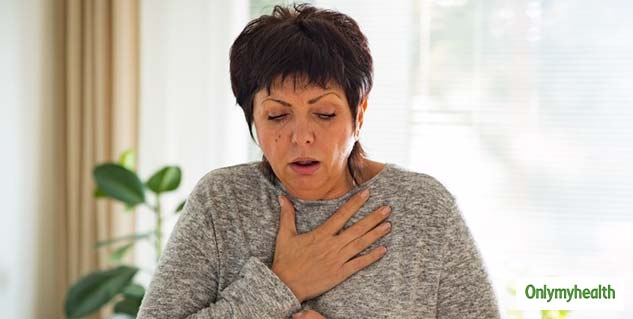 Also Read: One-Day Lung Detox Plan By Lifestyle Coach Luke Coutinho To Make Your Lungs Virus-Free
According to doctors, this was a rare case of hydatid cyst that needed to be handle with care. The cystic membrane is extremely fragile and can break easily. The position of the cyst in the patient's lung was tricky and therefore, it was no less than a challenge for doctors to treat the cyst without breaking it. Thus, they decided to treat her with cryoprobe procedure.
Dr. Sandeep Nayar HOD, Chest & Respiratory Diseases at BLK Hospital who led the surgery explained: "45 year old lady presented to us with severe respiratory distress. In Srinagar, she was diagnosed with having hydatid cyst in her lungs. Bronchoscopy was done. After the procedure, her condition deteriorated as the cyst got ruptured & the fluid which is highly allergenic leaked into the lungs. She was referred to Delhi for urgent surgery. But our thoracic surgeon was not very keen on operating her & sent her to me for my opinion."
Also Read: Timely Treatment Saved The Life of A 60-Year-Old Woman
It was difficult for doctors to treat her considering the situation
Dr. Nayar decided to repeat bronchoscopy to clean lungs & remove highly allergenic fluid to relieve her distress. But the team was surprised to see big membranes coming out from one of the lobes. These membranes are so fragile that they would have broken into fragments on grasping. Thus, doctors decided to freeze them by cryotherapy. Fortunately, it worked and the membranes were taken out successfully. The patient immediately got relieved. This decision was taken on the table. It wasn't thought of before as removing hydatid cyst by cryo has never been reported anywhere in the world before.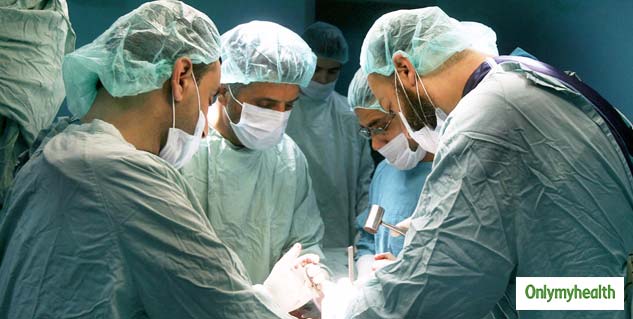 Does cryotherapy work in all cases?
Here's what Dr. Sandeep Nayar's answered to this question: "I am not saying that it could replace surgery which still remains the modality of choice. In fact today itself a patient came from Jaipur with hydatid lung after reading a newspaper article that published our case. But I referred him to the surgeon. So cryothetapy may work in some but not all. Careful selection of patients is the key.."
This a great achievement for the team of doctors as they have done a phenomenal job of saving the life of the patient. Also, this is the first time that patients with hydatid cyst received treatment without chest surgery.
Read More In Latest Health News