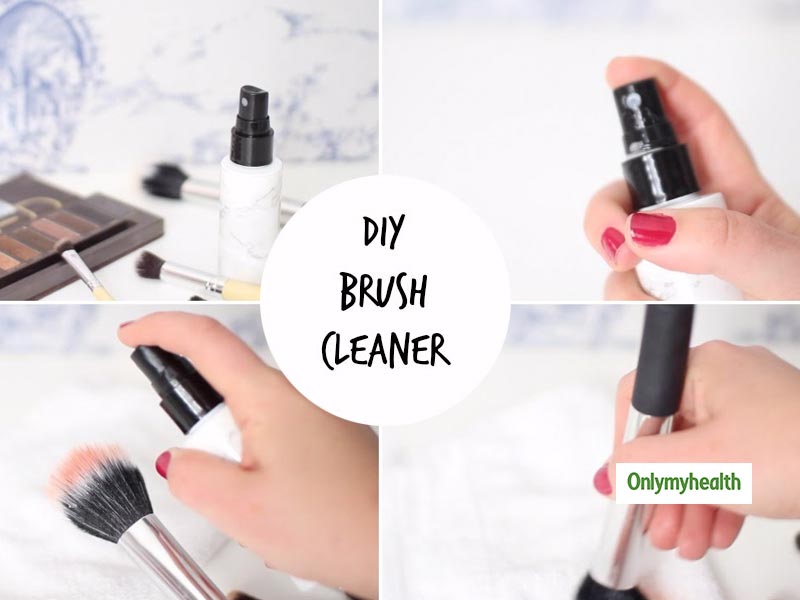 Makeup brushes are an essential part of your makeup. They are like magic wands. Whether to blend makeup or to highlight, makeup brushes are useful in every step. You must have understood how important makeup brushes are. Just as bad makeup products can damage your skin, dirty makeup brushes can cause breakouts and other skin problems. Brushes are very easy to clean, you need to know the correct way. If you use makeup brushes regularly, wash them twice a week. Even though you do not share your makeup brushes, they can have a buildup of bacteria, which makes it essential to cleanse your brushes regularly. Also though there are several makeup brush cleansers available in the market, it is necessary to go for something, which is as natural as possible. Any traces of chemicals left in those bristles can lead to several skin problems. To solve this problem, here is how a DIY makeup cleanser can be made at home, and stored in portable bottles for travel as well. This spray can help you instantly sanitise the brushes, without needing taking out time separately to wash them. Also, an instant fix to make up your brushes free of bacteria, this DIY spray is extremely easy to make with some products that are readily available at home.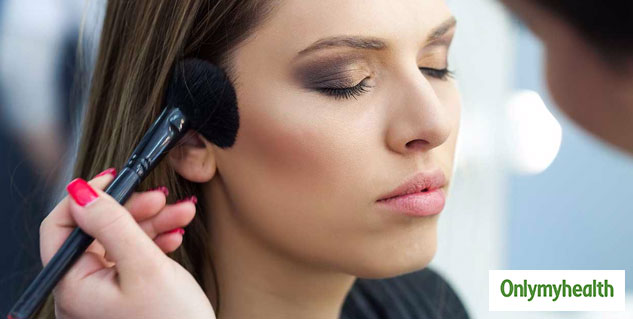 Also Read: If you love Makeup, Then These Should Be Your Go-To Tips For A Flawless Skin
Ingredients
Following ingredients can help in making an instant brush cleanser in no time:
Travel size spray bottle
Hot water - 50 ml
Hair conditioner - 1 tablespoon
Rubbing alcohol - 50 ml
Tea tree oil - 5 drops
DIY Spray Method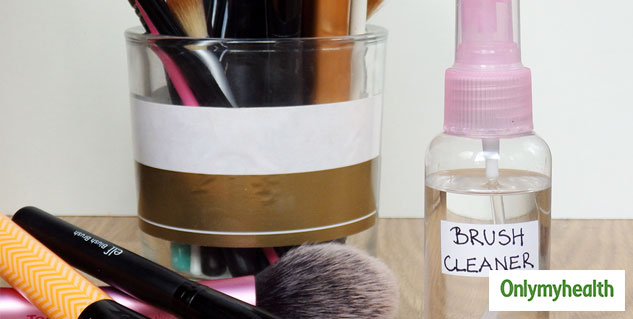 Mix warm water and conditioner in a bowl. Keep mixing until the conditioner dissolves completely. Once done, add rubbing alcohol and tea tree oil in the bowl and keep mixing. Once done, transfer the concentrate into the spray bottle and your DIY spray is ready to use.
Also Read: Know All About the Permanent Makeup Hacks
How To Use
Take your dirty makeup brushes. Shake the concentrate well and spray it on the bristles. Spritz once and then wipe the traces of makeup with the help a tissue. Repeat the step if you see any leftover traces of makeup. This spray is safe to use for those with acne-prone skin or if you have a habit of haring your makeup brushes with others. This quick-fix eliminates the need for cleaning your brushes with soapy water every time.
Keep these things in mind while buying the perfect makeup brush: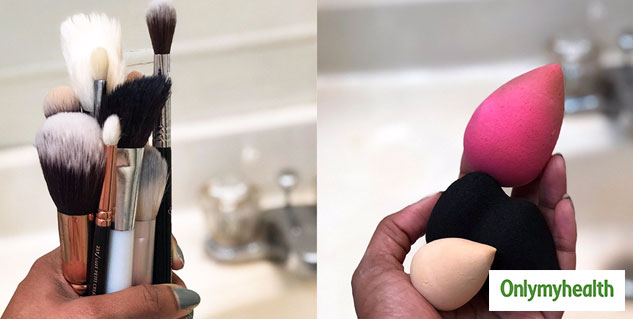 First of all, understand the difference between natural and synthetic bristles of the brush. Brushes that have natural hair (goat or apple) tend to work better with powdered products. While synthetic hair brushes work better with liquid and cream-based products.
The shape of the brush is also important. Whether you are buying one for the eyeshadow, blush or the lipstick - the shape of each brush should be different for better results.
Use fluffy brushes for bronzer, blush and powder while using flat ones for eyebrows highlighters, and lipstick.
Use different brushes for different makeup products. Do not try to do full makeup with a single brush.
Read more articles on Fashion and Beauty