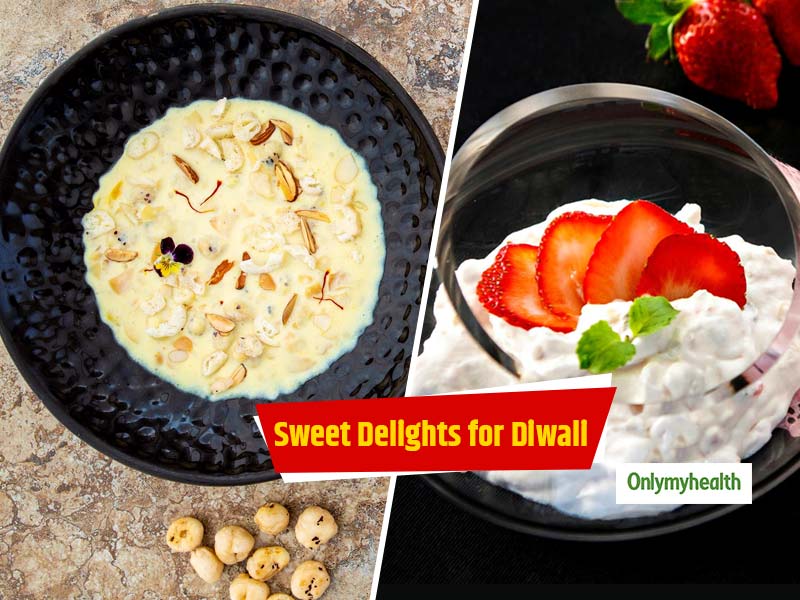 Diwali Special Recipes 2020: The festive season is right around the corner and everyone has begun with the preparations for the most awaited festival of the year. We all love to indulge in those tasty festive delights but little do we know that having a bit too much of that would take a toll on our health. So let us look at some healthy, yet absolutely delectable recipes specially curated by culinary king Chef Manish Mehrotra that would be perfect for this Diwali to satiate your sweet tooth.
ALMOND AND MAKHANA KHEER
Serves: 2 – 3 people
Ingredients Required
Full cream milk- 2 cups
Sugar- 4 tbsp
Saffron strands- a pinch
Cardamom powder- ½ tsp
Almond slivers- ½ cup
Makhana (fox nuts)- 1 cup
Ghee- 2 tbsp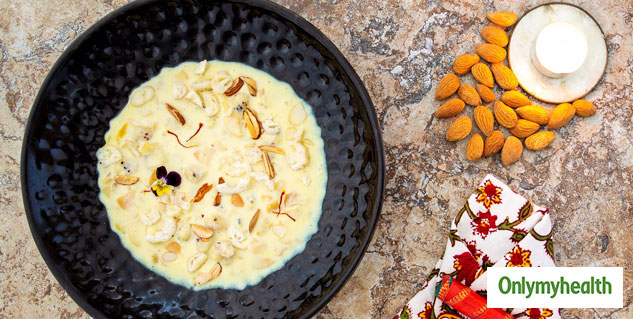 Preparation Method
Heat some ghee in a heavy-bottomed pan. Add makhana and almond slivers and roast them till they are golden.
Heat milk and add saffron strands to another heavy-bottomed pan and bring it to a boil. Keep stirring the mixture to avoid sticking on the bottom.
Add sugar to the boiling mil, and mix well.
Add fox nuts or makhana and almond slivers to the mixture.
Keep cooking the mixture till the makhana becomes softs and milk thickens a bit.
Serve the kheer hot or chilled. Top it with roasted almond sliver and chopped roasted makhana.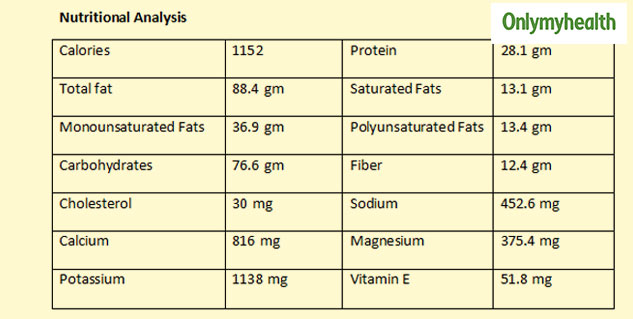 Also Read: Healthy Desserts To Try This Festive Season
2. ALMOND STRAWBERRY CREAM
Serves: 3-4 persons
Ingredients Required:
Almonds- ½ cup
Fresh strawberry - 12-14 pcs
Whipping Cream- 1 cup
Basil leaves (Tulsi)- 1 tsp
Powdered Sugar- 3 tbsp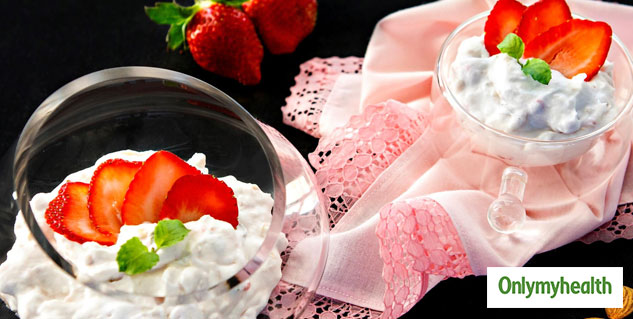 Method:
Toast the almond flakes in the oven at 180°C for 4 minutes.
Cut the strawberries into 1 cm dices.
Whip the cream along with sugar. Do not over whip it or the butter will separate.
Mix the almond flakes and strawberries into the cream along with hand-torn holy basil.
Garnish with almonds and sliced strawberries.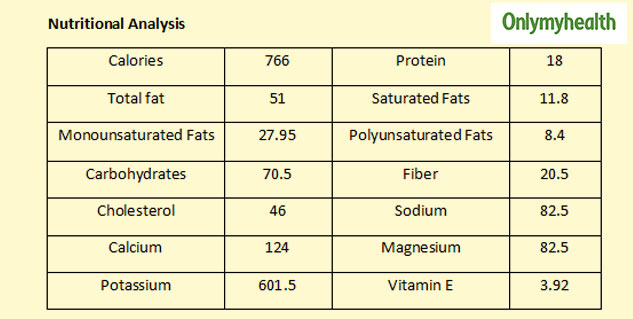 Also Read: Festive Treat: Give A Twist To Your Gulab Jamun With These Recipes
With Inputs from Chef Manish Mehrotra, Indian Accent, The Lodhi, New Delhi.
Read more such articles on Healthy Diet