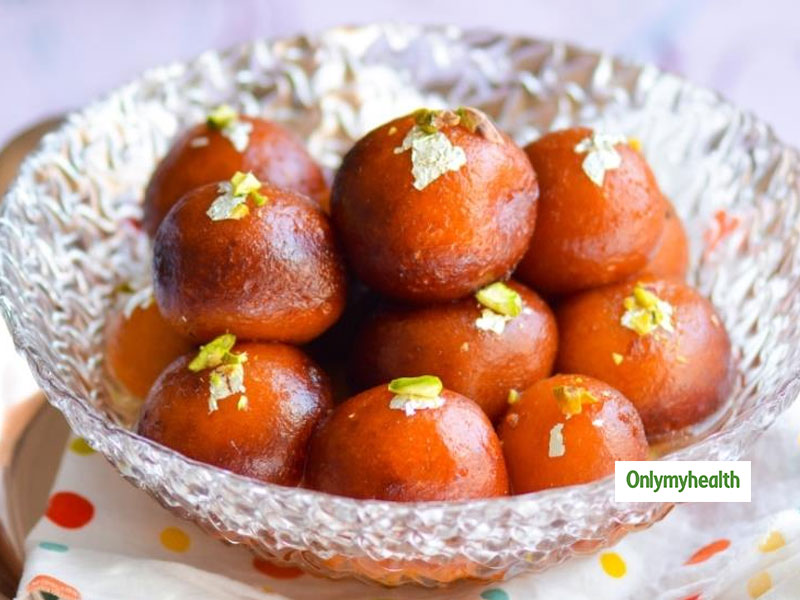 Gulab Jamun is one of the popular desserts in India. You will get this sweet in every state, every village of India. Moreover, people like to eat it in abroad too. There are several ways to eat gulab jamun, for example, some people want it to be served hot, while some people like to eat it with ice cream. But do you know that this dessert can be prepared at home? Yes, there's an easy recipe for it which can be made in different styles and ingredients. Through this article, we are telling you two types of gulab jamun recipes.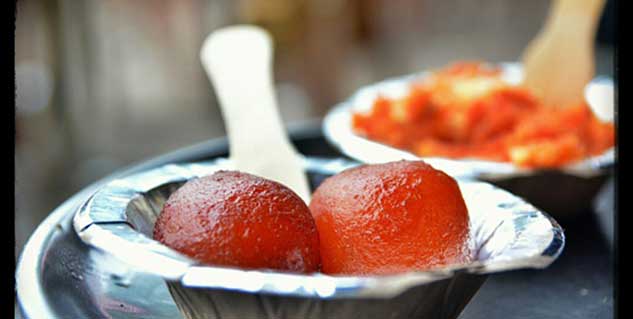 Mango Gulab Jamun
Ingredients
Mango – 1
Ghee – 2 tbsp
Wheat flour – ½ cup
Cooking oil – 1 cup
Sugar – 1 cup
How to make mango gulab jamun?
Peel the mango and cut in small pieces. Keep aside.
Now, take a deep frying pan and heat ghee in it. When the oil is hot, add the mangoes in it. Sauté till the mangoes are soft.
Remove from heat when the mangoes are soft. Let the pieces cool down. Make a paste out of the mango pieces
Now, mix the wheat flour in mango paste and make small balls.
Now, heat oil in the deep frying pan and fry the balls. Keep them aside.
In a saucepan, boil sugar in the given quantity of water. Make sure that the sugar syrup is not too thin or too thick. Remove from heat
Soak the mango dough balls in the sugar syrup
Your mango gulab jamuns are ready to serve.
Milk Powder Gulab Jamun
Get ready to eat soft and tasty gulab jamuns, that will dissolve in your mouth.
Gulab Jamun Ingredients
Also Read: Moringa Leaves Health Benefits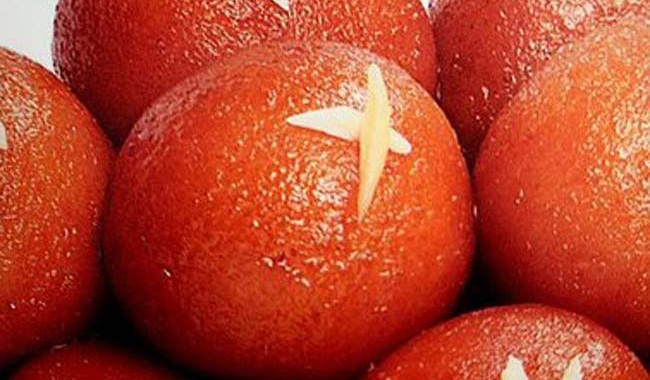 Milk Powder - 135 grams
Full Cream Milk - 1/2 cup
Unsalted butter - 55 grams
Cashews - 10-12 pieces
Cardamom - 7-8
Pistachios - 10-12
Refined flour - 4-5 teaspoons
Ghee - for frying gulab jamuns
Gulab Jamun Recipe
First of all, take the mawa. Now take a pan, add butter to it, (when the butter melts) then add milk to it. Mix the milk and butter well and allow it to boil for a while.
When the milk is hot enough, then you add milk powder to it and mix (while stirring continuously) till the mixture becomes thick mawa.
After the mawa is ready, turn off the gas and take it out in a vessel.
Mixture
Cut cashews and pistachios into small pieces and peel cardamom to make a coarse powder. Mix the cardamom powder with one teaspoon mawa, 1-2 teaspoons milk and prepare the mixture.
Grease the mawa!
Place the mawa in a plate, add four teaspoons of flour and mash it until it becomes smooth. If the mawa looks too dry, then you can add a little milk to it and prepare it by kneading it like a soft dough.
How to make Gulab Jamun?
Put ghee in the pan, heat it. Now take a little mixture from the prepared mawa, make it into small balls and put it in the hot ghee to fry (till it turns golden brown).
While frying the gulab jamun, pour hot ghee and cook it on the brown surface.
Remove the gulab jamun from the pan and place it on a paper-covered napkin. Your Gulab Jamun is ready!
Read more articles on Healthy Diet