You don't need any occasion or festival to enjoy the succulent gulab jamun. The traditional Indian dessert is one thing that no Indian can resist.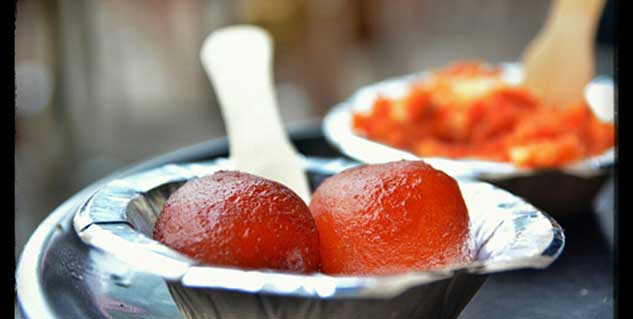 Ingredients
How to make mango gulab jamun
Peel the mango and cut in small pieces. Keep aside.
Now, take a deep frying pan and heat ghee in it. When the oil is hot, add the mangoes in it. Sauté till the mangoes are soft.
Remove from heat when the mangoes are soft. Let the pieces cool down. Make a paste out of the mango pieces.
Now, mix the wheat flour in mango paste and make small balls.
Now, heat oil in deep frying pan and fry the balls. Keep them aside.
In a saucepan, boil sugar in the given quantity of water. Make sure that the sugar syrup is not too thin or too thick. Remove from heat.
Soak the mango dough balls in the sugar syrup.
Your mango gulab jamuns are ready to serve.
Image source: Gettty