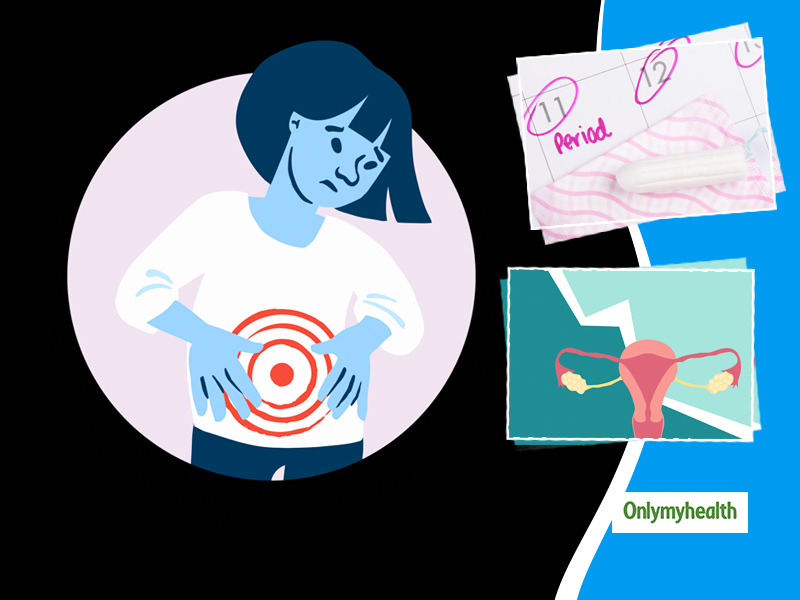 What is Endometriosis? Most women face pain and cramps during their menstrual cycles, but what if the pain extends several days around the menstrual cycle? If the flow of blood is cumbersome? The severity of pain very high? Then you may be suffering from a disease called Endometriosis. It is a disorder when there is a growth of endometrial tissue outside the uterus. It is a chronic, debilitating condition affecting 25 to 30% of women in the reproductive age group. It causes extreme pelvic pain, dysmenorrhoea (period pains), dyspareunia ( painful sex), dyschezia (painful opening of bowels) and, in some instances, may lead to infertility. Endometriosis, apart from affecting physical health, also affects women's social, mental and emotional well-being. This pain has a cyclic nature and repeats itself regularly, affecting the quality of life and interfering with their day-to-day life.
Significant symptoms of endometriosis
If we talk about endometriosis symptoms, then there are no external symptoms based on which we can confirm that the woman has a problem with endometriosis. But some indications can result in endometriosis.
Often, there is persistent pain in the lower abdomen.
Unbearable pain during menstruation.
Muscle tension.
Tightness problem in the lower part of the body.
To be hard at the time of excluding faeces and urine.
To be more pained by establishing relationships.
Excessive bleeding during menstruation.
Frequent laziness and anxiety, fatigue problem in the body.
Stomach gas, constipation problem.
Dizziness and complaints of nausea etc.
Some of the significant causes of endometriosis are as follows:
The main reasons for having endometriosis are:
The reproductive system of women consists of embryonic cells, due to which the risk of developing endometriosis increases.
If the woman has undergone surgery on the reproductive organs, there is still a fear of endometriosis.
Endometriosis is also likely to occur if the endometrial cell spreads outward from the reproductive system.
Difference between endometriosis pain and period pain
A widespread symptom is dysmenorrhea which is painful menstruation, with abdominal cramps and nauseous feeling with headaches, backaches and vomiting. The pain is so disabling that it impacts necessary activities like eating, moving or walking n performing routine chores. Naturally, with so much happening to their body, it is difficult for women to continue their studies or work. Thus, they end up taking a break from work which impacts their productivity. The Global Study of women's health survey found that women with endometriosis suffer 38% greater work productivity loss than those without endometriosis.
A grave issue is that many women confuse endometriosis pain with just the pain for periods and continue to bear with it without consulting the doctor. Thus, they cannot diagnose the disorder and take steps to make it slightly more comfortable to get along with their lives.
There's already an existing debate with the menstrual leave policy; just periods are painful enough, but having endometriosis can make the pain almost unbearable. Women have to manage the stress of their studies or work along with the pain, which wasn't their fault, to begin with, having to struggle extra because of their body's biological framework.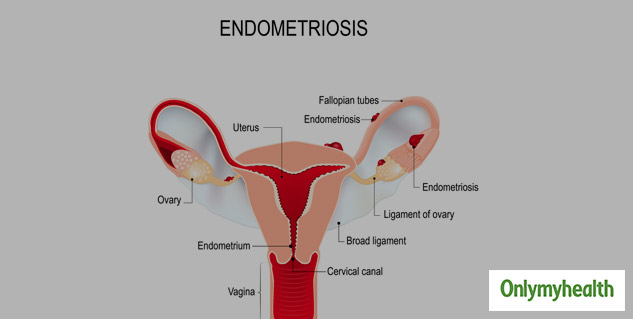 Does endometriosis impact mental health?
The above options can overwhelm a woman and have a significant impact on her mental health. But so far, these are the best reasonable measures to deal with this condition. It is essential for women who have Endometriosis is manageable so long as they continue their treatment diligently and follow their doctor's advice. An early diagnosis can be a boon in disguise as this condition gets severe and starts impacting other body organs like the fallopian tubes, intestines, bladder etc., as the stages advance.
Also read: International Women's Day: Inspiring Journey Of Aakanksha Bhargava, From Endometriosis Patient To Mompreneur
Endometriosis will not be a hindrance in becoming a mother now
Due to the worsening lifestyles and worries of today's life, we do not know how many diseases in women become home, which directly affects their fertility and the possibility of childlessness starts increasing. When a woman falls under the condition of endometriosis, there is a constant pain in her stomach, and there is a problem in convalescence. Due to endometriosis, small tissues are formed near the uterus, due to which blood clots in the uterus accumulate at the time of menstruation, and the same blood clots stick in the intestine and ovaries which increases the risk of both the tube and the uterus. And because of this, the probability of infertility becomes more.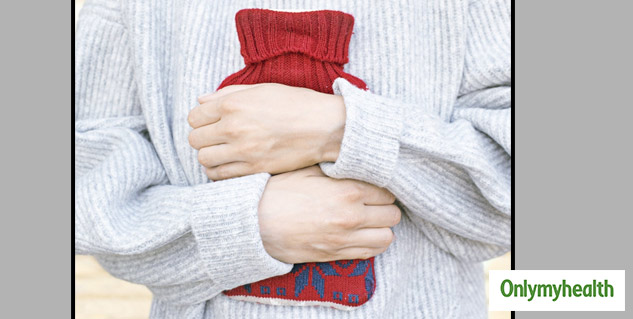 Endometriosis and Ayurveda
Ayurveda has now found a successful solution to endometriosis in women, which is an entirely beneficial and effective treatment and does not have any side effects. For women who have endometriosis problems, their ovaries and fallopian tubes are badly affected. Because of this, the movement of sperm and egg is not done correctly. Asha Ayurveda's childless expert, Dr Chanchal Sharma, explains that treatment of this problem through Ayurveda and therapy is entirely possible concerning endometriosis. If it is in the initial stage, it can be cured by Ayurvedic medicine, but if endometriosis becomes complicated, it gets rid of it forever by Panchakarma method Ayurvedic therapy. Permanent treatment of endometriosis is available in Ayurveda. Effective treatment of Ayurveda removes the disorder of endometriosis and helps to solve it naturally.
Also read: Secondary Infertility: A Major Concern For Parents These Days
Some ayurvedic remedies help in curing endometriosis
Treating endometriosis with Flax Seeds - Flax seeds contain omega-3 fatty acids, which play a useful role in reducing endometriosis inflammation and easing pain.
Treatment of endometriosis with honey - Naturally, the sugars present in honey help reduce the water from the damaged tissues, which reduces inflammation of the tissue. Honey helps to recover tissue wounds and recover them.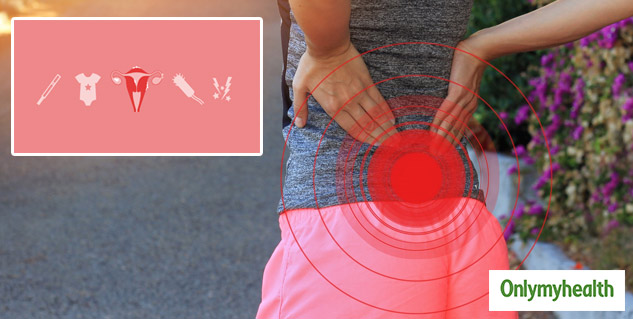 Curing endometriosis with Turmeric - Turmeric is an ancient spice that has been used and included in our food for a long time. Its use helps in reducing the wounds and helps in curing the disorder in the blood. For women suffering from endometriosis, turmeric must be consumed, and fertility drugs provide immediate benefits.
Treatment of endometriosis with Castor Oil - Castor oil has been used to treat endometriosis for hundreds of years. It can be used at the very start when the cramps are first felt, which helps the body to get rid of excess tissue. It is essential that this treatment is used only before menstrual flow and not during this time.
Treating endometriosis with ginger intake - Both the 2014 endometriosis study and the 2016 review found that ginger can reduce menstrual-related pain. It suggests that ginger reduces pain associated with endometriosis.
Conclusion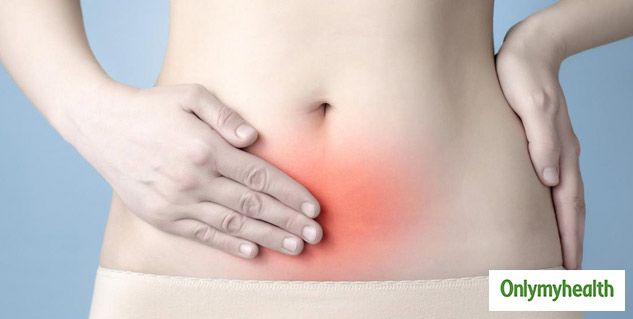 Endometriosis is a fertility disorder found in women that is most likely to increase infertility in women. At present, the problem of endometriosis is expanding so rapidly, which is a matter of concern. An initial determination can be beneficial in endometriosis, and the general population must be aware of this condition and not ignore the subtle warning signs and symptoms and consult a doctor. If effectively managed with a gynaecologist's help, this condition's impact can be minimised so that women can go along with their lives without suffering month after month.
(Wih inputs from Dr Manisha Singh, Senior Consultant Gynecologist, Head of Infertility, Assisted Conception and Minimal Access Gynae Surgery, Fortis hospital, Bangalore)
Read more articles on Women's health